The days of LGBT cinema being a really difficult thing to create because of social stigma are over. Nowadays, LBGT movies win prestigious awards and enjoy amazing theatrical distribution while also featuring A-list stars. Want the best of the best you can watch right now, check out our list of 5 Best LGBT Movies You Can Stream On Netflix:
1. Blue Is The Warmest Color:
This 2013 French movie is still one of the 2 films to have ever unanimously won the Grand Jury Prize at the Palme d'Or Film Festival. It also won several other awards at different festivals for its amazing script and acting performance.
Léa Seydoux and Adèle Exarchopoulos feature in it and it is actually one of the best LGBT movies Netflix has to offer. Its story simply revolves around 2 young ladies in love with each other. However, one of them is comfortable with reality while the other isn't.
2. The Danish Girl:
This 2015 period drama also won a lot of hearts when it was released. However, this did not stop it from attracting a lot of negative press for its inappropriate interpretation of historical events.
Must Read: 7 Sexiest Movies On Amazon Prime
The story concentrates on a wife asking her husband to replace a female model she was planning on painting. As soon as her husband began to wear female clothing for the shoot, he discovered his hidden gender identity as a woman.
3. Duck Butter:
This recently released drama asks a fascinating question, is it really possible to cram months of relationship building into one 24-hour period? That is precisely what the two ladies in this movie try to find out.
Must Read: 7 Best Netflix Drama Movies Available For Streaming Right Now
After they met at a club, Naima and Sergio decided to spend the next 24 hours having intercourse every hour and then discussing their personal lives and other intimate things. The plan was to grow closer in one day than most people do in months. Did they succeed? Find out.
4. Elisa & Marcela: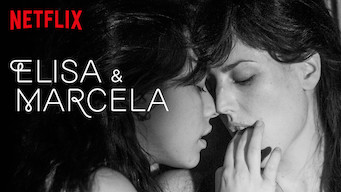 This movie focuses on the story of the 1st recorded same-sex marriage in Spain. Elisa Sánchez Loriga and Marcela Gracia Ibeas posed as a heterosexual couple to get married at a Church. Directed by a female, the movie does not get trapped on several male gazes we so often find in lesbian acting. It is a movie you won't waste your time watching.
5. I Am Jonas:
The original movie was titled "Boys" and it is a beautiful film that qualifies to be called one of the best LGBT movies on Netflix right now.
Must Read: 10 Best Mother's Day Films
The movie simply showed us 2 different time periods in Jonas' life – When he was fifteen years old and first experienced love with a bad boy in school, and eighteen years later when he found it hard to erase the mistakes of his past.
More Information On LGBT:
LGBT (or GLBT) is an initialism that stands for lesbian, gay, bisexual, and transgender. In use since the 1990s, the term is an adaptation of the initialism LGB, which was used to replace the term gay in reference to the LGBT community beginning in the mid-to-late 1980s. Activists believed that the term gay community did not accurately represent all those to whom it referred.
The initialism, as well as some of its common variants, have been adopted into the mainstream as an umbrella term for use when labeling topics pertaining to sexuality and gender identity.
For example, the LGBT Movement Advancement Project termed community centers, which have services specific to those members of the LGBT community, as "LGBT community centers", in a comprehensive study of such centers around the United States.
The initialism LGBT is intended to emphasize a diversity of sexuality and gender identity-based cultures. It may refer to anyone who is non-heterosexual or non-cisgender, instead of exclusively to people who are lesbian, gay, bisexual, or transgender.
To recognize this inclusion, a popular variant adds the letter Q for those who identify as queer or are questioning their sexual identity; LGBTQ has been recorded since 1996. Those who add intersex people to LGBT groups or organizing may use the extended initialism LGBTI.
These two acronyms are sometimes combined to form the terms LGBTIQ or LGBT+ to encompass spectrums of sexuality and gender. Other, less common variants also exist, motivated by a desire for inclusion, including those over twice as long which have prompted criticism.
There you have it – a comprehensive list of  5 of the best LGBT movies you can stream on Netflix. If you have any personal favorites or other recommendations, feel free to drop them in the comment section below.