Companies keep experimenting with fresh keyboard designs and tech, but the good old mechanical keyboards still rule. PC gamers and computer lovers will agree with me so it is very wise to invest in one. If you have plans to do just that, see our list of 7 Best Mechanical Keyboards You Can Buy:
1. Redragon K552:
One disadvantage to expect with using mechanical keyboards is the fact that they are quite costly but this is not the case with this brand.
Must Read: 10 Best Gaming Keyboards for Gamers
It is very affordable and its quality is not compromised in any way. However, there is no number pad and the keyboard is not so big.
2. Razer BlackWidow TE Chroma v2:
Razer is huge in the world of gaming and their mechanical keyboard definitely stands out. It is small and there is no number pad, but it is still a superb buy with its fancy lights and fantastic build.
3. Razer Huntsman Elite:
If you want the best of the best from Razer, this is the product to go for. It is actually one of the best-selling gaming accessories all across the globe now.
Must Read: Complete List of Computer Keyboard Shortcut Keys
Its switches are quicker and they come with a briefer actuation distance while still providing amazing feedback. Its aluminum construction, dope magnetic wrist rest, and superb software customization makes it a great choice too.
4. HyperX Alloy Origins:
HyperX is popular for not compromising on quality for the price. The mechanical keyboard they blessed the world with comes with the benefits you will love, including colorful RGB lighting, effective mechanical switches, a number pad, an aluminum body, and complete software customization.
5. Logitech G613 Lightspeed:
If you want a mechanical keyboard that is great to look at, this is the option to go for. For those that want a keyboard for the office, this is not the best choice for you. It is wireless as well and it comes with 2.4 GHz and Bluetooth support.
6. Logitech G Pro: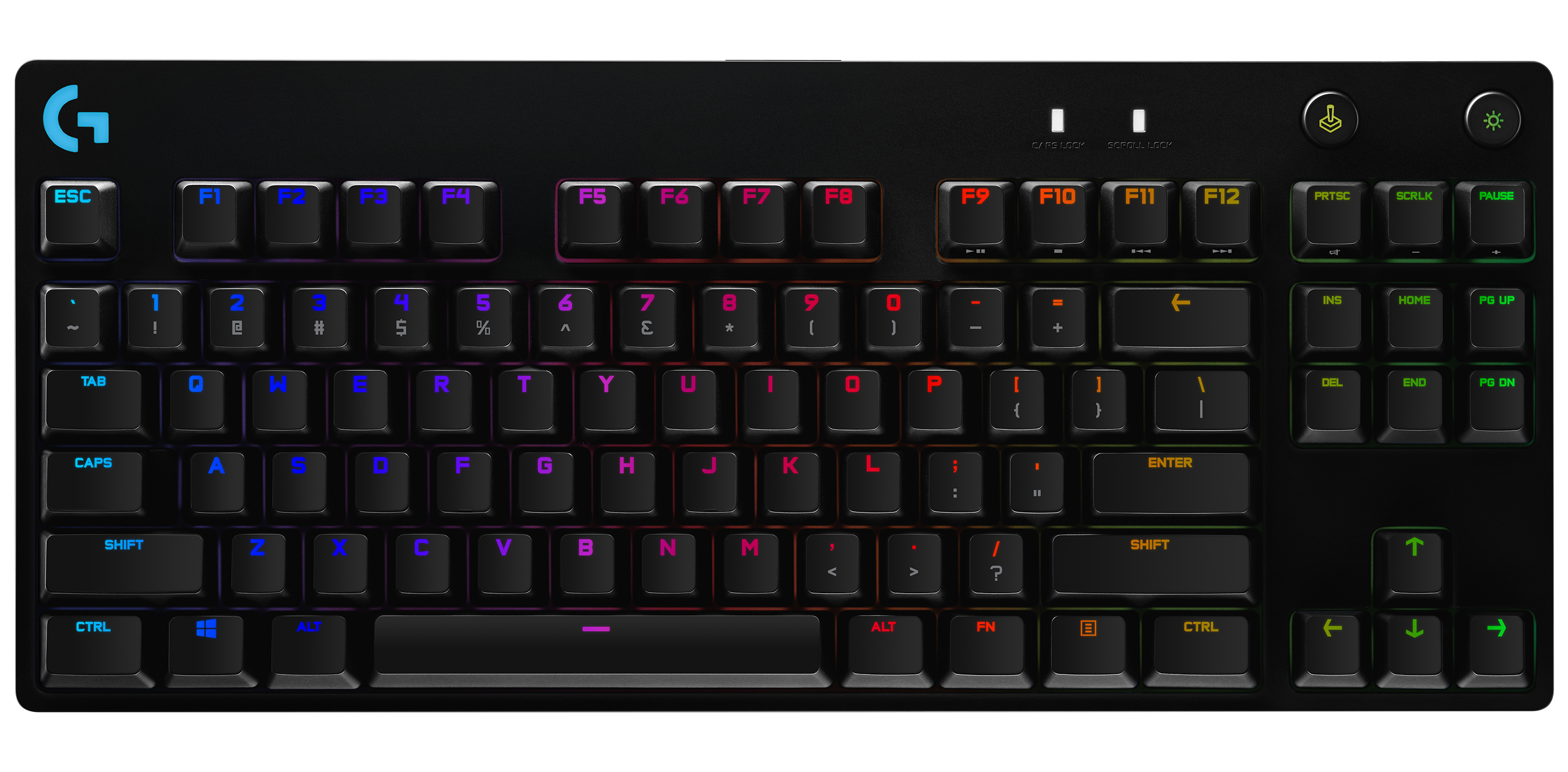 Logitech has a brilliant selection of gaming keyboards, but the G Pro surely stands out. It was manufactured for esports athletes, so if you are one, jump on it as soon as possible.
Must Read: How To Use A Keyboard, Mouse & Game Controller on Your
It comes with a dope construction, a detachable cable for simple transportation but there is no number pad.
7. Leopold FC900R:
This mechanical keyboard provides a brilliant build, superb design, and sound-absorption pad. It also comes with a complete 104-key mechanical setup. Leopold has a reputation for quality products so you can expect the very best, even if it is quite costly. If you fancy dope designs, it can be purchased in several colored switches and layouts.
More Information On Mechanical Keyboards:
Computer keyboards can be classified by the switch technology that they use. Computer alphanumeric keyboards typically have 80 to 110 durable switches, generally one for each key.
The choice of switch technology affects key response (the positive feedback that a key has been pressed) and pre-travel (the distance needed to push the key to enter a character reliably). Newer keyboard models use hybrids of various technologies to achieve greater cost savings.
Each key on a mechanical-switch keyboard contains a complete switch underneath. Each switch is composed of a housing, a spring, and a stem, and sometimes other parts such as a separate tactile leaf or a click bar.
Switches come in three variants: linear with consistent resistance; tactile with a non-audible bump; and clicky, a tactile with an audible click. Depending on the resistance of the spring, the key requires different amounts of pressure to actuate and to bottom out.
The shape of the stem, as well as the design of the switch housing, varies the actuation distance and travel distance of the switch. The amount of sound produced by actuation can also be changed by the addition of rubber dampeners.
Like other types of keyboards, mechanical keyboards allow for the removal and replacement of keycaps, but replacing them is more common with mechanical keyboards due to common stem shapes.
Mechanical keyboards typically have a longer lifespan than membrane or dome-switch keyboards. Cherry MX switches, for example, have an expected lifespan of 50 million clicks per switch, while switches from Razer have a rated lifetime of 60 million clicks per switch.
There you have it – a comprehensive list of best mechanical keyboards. If you have any personal favorites or other recommendations, feel free to drop them in the comment section below.