Android gaming is expanding on a monthly basis and new ones keep coming out when we least expect.  It does not matter if you are a casual gamer or you love going deep into it, there is something for everyone and it will surely keep you occupied. In this article, we explore a comprehensive list of best New Android games in January
In this world of stress, games are there to keep you busy and entertained so that every moment with them is loved and cherished.
1. Age of Civilization II Europe

This is a strategy game that is similar to Risk, the popular board game. Gamers are required to use military tactics for the expansion of their influence all over Europe. You have to cope with peace treaties, war, revolutions in this one plus you will have access to abundant building features to personalize the game. The graphics are not so great though.
2. Era Combat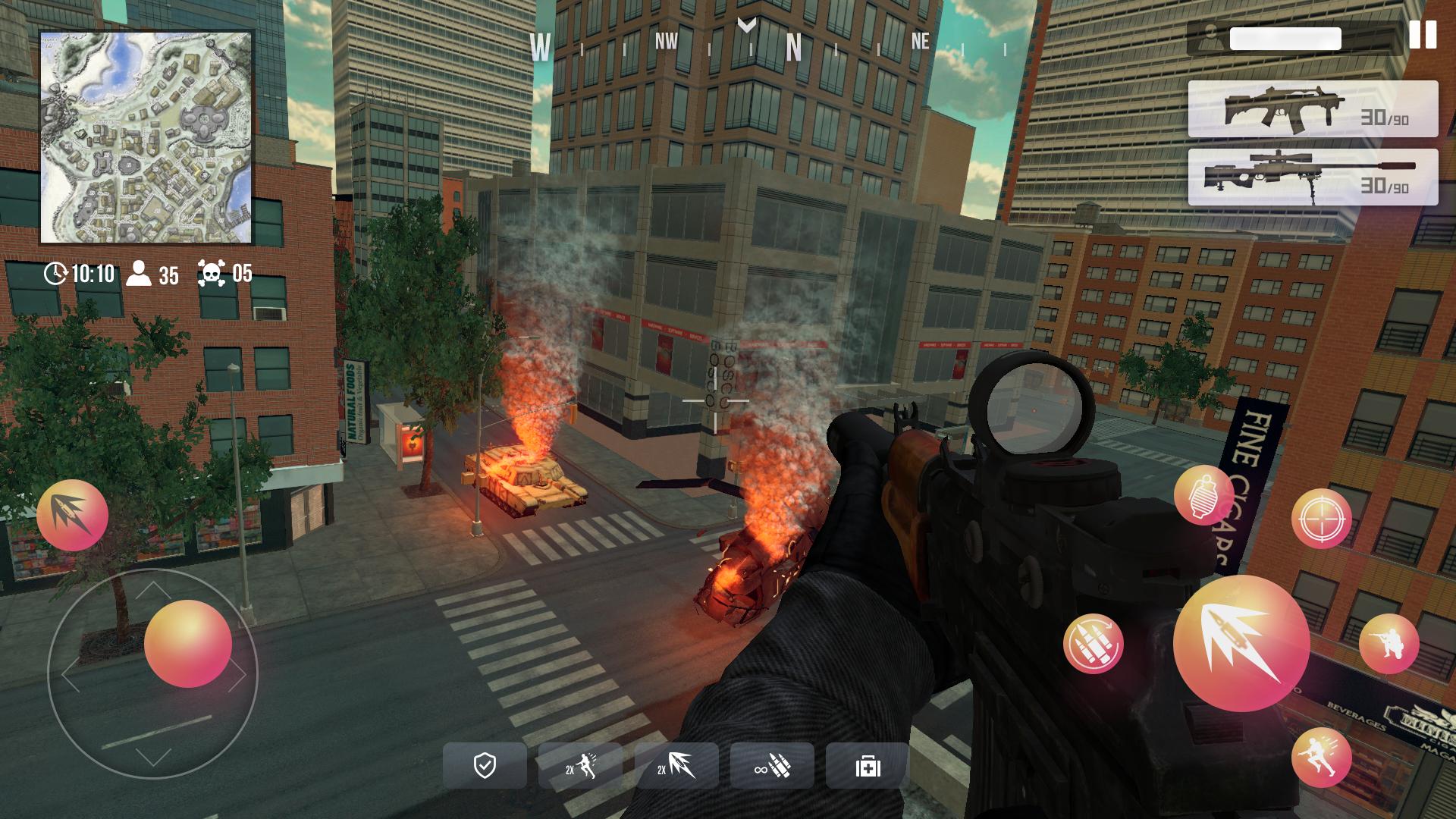 This is a first-person shooter game that makes use of sci-fi elements to extend the gameplay. Gamers get interesting stuff like jet packs in this one.
Must Read: 10 Best Free Android Games without Wifi
The game is home to three PvP battles, several achievements, in-game events and so on. Era Combat's pacing is rapid and it passes as a brilliant shooter to keep yourself busy with.
3. Great Escapes
This room-escape puzzle game will cost you nothing. Gamers simply get thrown into an environment and will have to solve puzzles to free themselves.
Must Read: 10 Best Android Horror Games That Are Super Scary
There is no hint system yet since it is in very early beta but it has massive potential to take the gaming world by storm.
4. Spies in Disguise

It is a fun endless runner game that you will absolutely love. Its gameplay is not that great, however, all in all, its friendly and familiar presence will keep you going.
Must Read: 5 Best Endless Runner Games for Android
Its graphics are colorful and you will have no problem with the themes in it. Expect bugs once in a while as you watch video ads though.
5. Tetris
Still on the topic of Best New Android Games In January. Tetris is another awesome game.  put down the blocks, and it will get more difficult the longer you survive. Its simpleness is not encouraging but it is still an average with zero micro-transactions except for the premium upgrade for $4.99.
6. Vodobanka

This is a feisty strategy game with a SWAT team. Every level comes with hostiles, hostages, and other heart-wrenching scenarios. Gamers get to choose the path the SWAT team takes and pray they do not end up being the reason for the death of a hostage. The levels become more difficult as you progress. Expect bugs from time to time.
7. Wanna Survive
This is a 2D survival-strategy game that pitches you against your opponents on a game board. You can move about, murder your opponents, and ensure you stay alive. The game possesses a synergy system with your characters if you want better attacks. Things get entertaining when you have to ration your supplies to ensure your guys are healthy.
More Information On A Mobile Game:
A mobile game is a game played on a mobile phone (feature phone or smartphone), tablet, smartwatch, PDA, portable media player or graphing calculator.
The earliest known game on a mobile phone was a Tetris variant on the Hagenuk MT-2000 device from 1994.
Today, mobile games are usually downloaded from an app store as well as from mobile operator's portals, but in some cases are also preloaded in the handheld devices by the OEM or by the mobile operator when purchased, via infrared connection, Bluetooth, or memory card, or sideloaded onto the handset with a cable.
Total global revenue from mobile games was estimated at $2.6 billion in 2005 by Informa Telecoms and Media. The total revenue in 2008 was $5.8 billion.
The largest mobile gaming markets were in the Asia-Pacific nations Japan and China, followed by the United States.
In 2012, the market had already reached $7.8 billion. A new report was released in November 2015 showing that 1887 app developers would make more than one million dollars on the Google and iOS app stores in 2015.
Some mobile games are connected through Bluetooth using special hardware. The games are designed to communicate with each other through this protocol to share game information.
The basic restriction is that both users have to be within a limited distance to get connected. A Bluetooth device can accept up to 7 connections from other devices using a client/server architecture.
There you have it – a comprehensive list of best new Android games in January. If you have any personal favorites or any other recommendations, feel free to drop them in the comment section below.