As you already know, chargers are no longer something you should take for granted as many smartphones and newer electronics don't even include them in the box anymore. To help you charge your smartphone as at when due, see our list of 5  best phone chargers:
1. TECKNET 65W Three-Port:
The TECKNET's 65W three-port GaN charger can charge up to three devices simultaneously, with enough power to fast charge most smartphones and tablets. It delivers support for many USB-PD laptops as well and you are guaranteed top value for money. It comes with a single USB-A port plus it guarantees a small and efficient GaN design with a foldable wall adapter.
2. Apple 20W Power Adapter:
Apple's own 20W USB-C charger is amazing for charging your iPhone or iPad. It can fast-charge your iPhone or non-Apple smartphone, power your iPad, and other devices that sip up to 20W power.
Must Read: 5 Best Wireless Chargers For Multiple Devices
It is not so expensive as well. It is a small, lightweight, and pocketable 20W charger and its clean look matches your Apple devices.
3. Amazon Basics 100W Four-Port:
The Amazon Basics four-port wall charger can power a tremendous number of devices with up to 100W output on its most powerful USB-C port.
Must Read: 5 Best Solar Chargers And Portable Panels 
It can charge up to four devices simultaneously, it delivers a single 100W USB-C connector for more power-hungry devices and it comes with a collapsible power adapter design.
4. Anker PowerWave 10W Qi-Certified Charger: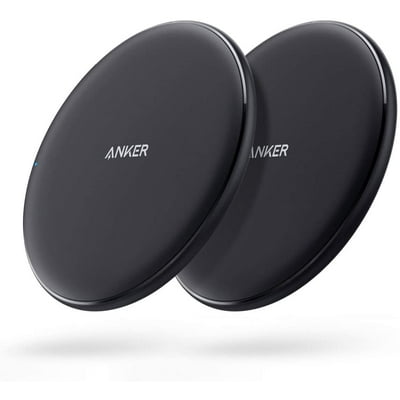 Users can charge their Samsung Galaxy devices at up to 10W, iPhones at up to 7.5W, and other Qi-certified devices at 5W with this option.
Must Read: 5 Best Bedside iPhone Charger Docks
You'll need to provide your own 5V/2A USB-A power adapter, however, but it works conveniently through most smartphone cases. It charges wireless earbuds as well.
5. AINOPE Dual USB-C and USB-A:
This option charges both USB-C and USB-A devices with up to 24W and 18W output respectively over USB-PD or Quick Charge 3.0. AINOPE even throws a USB-C to USB-C cable in the box, which is amazing for Android smartphones and tablets. It comes with all-metal construction and a compact design.
wrapping up:
There is a whole lot of options available out there, but I am pretty certain the ones featured in this article on best phone chargers.  If you have other recommendations or personal favorites, do let us know in the comment section below.
More Information On Gadgets:
A gadget is a small tool such as a machine that has a particular function but is often thought of as a novelty. Gadgets are sometimes referred to as gizmos.
In the software industry, "Gadget" refers to computer programs that provide services without needing an independent application to be launched for each one but instead run in an environment that manages multiple gadgets. There are several implementations based on existing software development techniques, like JavaScript, form input, and various image formats.
The earliest documented use of the term gadget in the context of software engineering was in 1985 by the developers of AmigaOS, the operating system of the Amiga computers (intuition.library and also later gadtools.library).
It denotes what other technological traditions call GUI widget—a control element in the graphical user interface. This naming convention remains in continuing use (as of 2008) since then.
It is not known whether other software companies are explicitly drawing on that inspiration when featuring the word in the names of their technologies or simply referring to the generic meaning.
The word widget is older in this context. In the movie "Back to School" from 1986 by Alan Metter, there is a scene where an economics professor Dr. Barbay, wants to start for educational purposes a fictional company that produces "widgets: It's a fictional product."