Nowadays, seeking the best pleasure toys for men might seem like a waste of time since most people believe these products are not needed in any way. Well, think again. These important toys for guys are actually the path to fresh and exciting solo experiences, they're brilliant options for partner play, and they also help you stimulate areas you might not otherwise reach. To see what I mean, check out our list of 5 best sex toys for men:
1. Fleshlight Flight Pilot:
This is the product into which you put your penis, usually surrounded by a flashlight-like case. It offers lots of amazing benefits, it keeps its inner loose and flexible, plus it holds in any lube to stop it from escaping.
Must Read: Best Sex Toys For Couples
It mostly comes with an end cap that can be adjusted to change the amount of vacuum the case creates, and it could pass as a toy. Fleshlight Flight Pilot is a brilliant option.
2. Fleshlight Quickshot Vantage:
Strokers make things less complicated and it usually comes with an open end, for example, which removes the vacuum effect of closed-end toys. It does not prevent you from applying it yourself in most cases, and they are very flexible. Users will even be able to squeeze the top for a little suction.
3. Lovehoney Butt Tingler:
Still on the topic of best sex toys. Your gender needle points, your sexual orientation do not matter, there are lots of nerve endings in and around your anus and sphincter and they cannot be allowed to go to waste.
Must Read: 7 Best Sexting Apps You Do Not Know About
This butt plug is designed to go in and stay in until you're ready to remove it. It is a good option for those who are willing to explore butt stuff.
4. Lelo Hugo: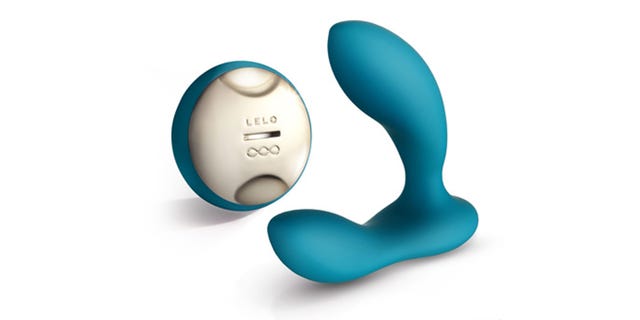 This one is thick enough that you'll feel it, even if it is not so huge that you'll struggle to get it in. It also comes with a very good vibrator.
Must Read: 7 Best Tech Devices To Improve Sexual Intercourse 
By adjusting and tweaking the circular remote, owners will be able to move the vibrator's point of intensity till pleasure is achieved to the fullest.
5. Satisfyer Signet Ring:
This one is less expensive than a lot of cock rings, and it guarantees a lot of value. It is not just made of comfortable medical-grade silicone, it also comes with a ribbed vibrator to aid with clitoral stimulation. It is fully waterproof so you can use it in the shower. Users can even expect a Bluetooth app control to dial things in superbly.
Wrapping up: These are our top 5 picks of the best sex toys for men. If you have other recommendations or personal favorites, feel free to drop them in the comment section below.
More Information On Gadgets:
A gadget is a small tool such as a machine that has a particular function but is often thought of as a novelty. Gadgets are sometimes referred to as gizmos.
In the software industry, "Gadget" refers to computer programs that provide services without needing an independent application to be launched for each one but instead run in an environment that manages multiple gadgets.
There are several implementations based on existing software development techniques, like JavaScript, form input, and various image formats.
The earliest documented use of the term gadget in the context of software engineering was in 1985 by the developers of AmigaOS, the operating system of the Amiga computers (intuition.library and also later gadtools.library).
It denotes what other technological traditions call GUI widget—a control element in the graphical user interface. This naming convention remains in continuing use (as of 2008) since then.
It is not known whether other software companies are explicitly drawing on that inspiration when featuring the word in the names of their technologies or simply referring to the generic meaning.
The word widget is older in this context. In the movie "Back to School" from 1986 by Alan Metter, there is a scene where an economics professor Dr. Barbay, wants to start for educational purposes a fictional company that produces "widgets: It's a fictional product."