As you already know, smart displays are amazing devices that help with managing your smart home, displaying vital bits of information throughout the day, and even playing songs or clips. The fact that they are primarily voice-controlled and you'll be able to issue commands from across a room makes them super convenient to own. Liking the sound of this already? See 5 best smart displays for all homes:
1. Amazon Echo Show 8 (Second Gen):
This is the middle-sized Alexa smart display that can be used to access information on the weather, news, calendars and so on. It also helps to control smart home devices, watch streaming videos, or listen to your favorite music.
Must Read: 5 Best Digital Photo Frames For Displaying Your Pictures
Amazon Echo Show 8 even helps with video calling on Zoom and Amazon's Alexa calling service. It is home to a bright 8-inch touchscreen, 2 speakers and a built-in camera with a privacy shutter.
2. Google Nest Hub (Second Gen):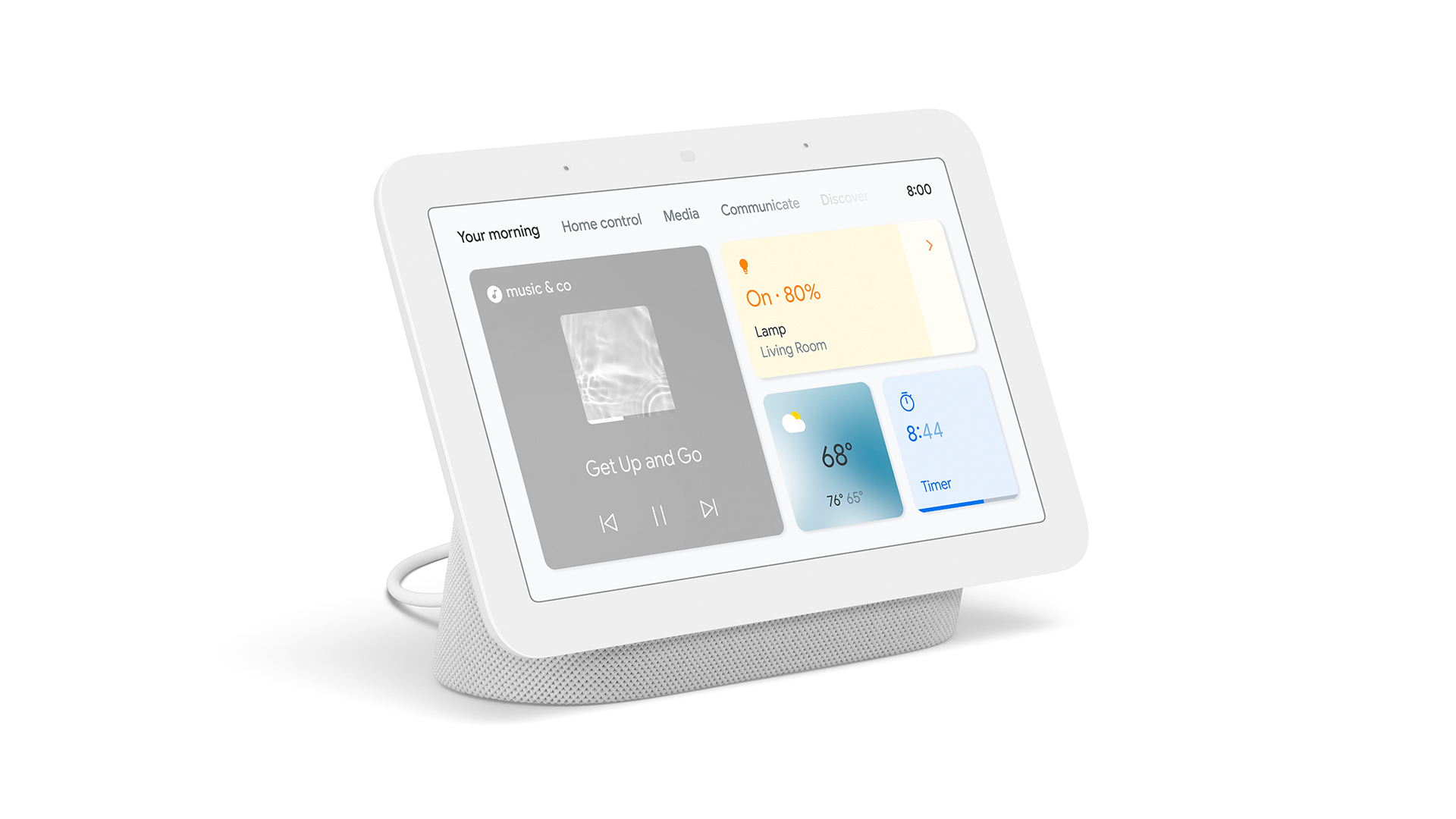 This is Google's smallest smart display with its 7-inch touchscreen that automatically adjusts itself to the lighting in your room. In fact, in its most recent version, it can automatically monitor your sleep patterns with its Soli radar chip.
Must Read: 5 Best Smart Display To Buy On Amazon
Google Photos' brilliant automatic backups and smart albums that will instantly update the Nest Hub with new images anytime you capture them makes this option stand out too.
3. Amazon Echo Show 5 (Second Gen):
Still on the topic of best smart displays for all homes. This is the best display for a nightstand. Users will be able to set alarms with their voice, play music, control smart displays, check the weather reports and so on. As soon as the alarm goes off, users simply have to tap the top of the Echo Show 5 to snooze it.
Must Read: 5 Smart Home Tech For People Living With Disabilities
It, however, delivers a 5.5-inch screen, which is not as simple to see from across the room as larger models. It comes with just one speaker as well, which is super loud, but not as good as most of its rivals.
4. Lenovo Smart Clock:
This smart clock functions with Google Assistant and it is super small, making it superb for use as an alarm clock on your nightstand. It also comes with an added USB port to charge your phone while you are asleep.
This option will reveal the time, weather, calendar appointments e.t.c. In fact, you can interact with the display with either voice or touch, and there are buttons for controlling volume and a switch on the back for muting the mic.
5. Amazon Echo Show 10:
This brand new rotating Echo Show 10 comes with a motor within its cylindrical base that allows its 10.1-inch display to spin around to locate you, and this means that it'll always have the display within view.
Must Read: 5 Best Smart Boards For Collaboration
It is the most effective Alexa smart display for making video calls and its 13-megapixel camera is the same as the one you'll find on the second-generation Echo. Just put it somewhere in your kitchen and enjoy your video calls while moving around the room.
More Information On Gadgets:
A gadget is a small tool such as a machine that has a particular function, but is often thought of as a novelty. Gadgets are sometimes referred to as gizmos.
In the software industry, "Gadget" refers to computer programs that provide services without needing an independent application to be launched for each one, but instead run in an environment that manages multiple gadgets.
There are several implementations based on existing software development techniques, like JavaScript, form input, and various image formats.
The earliest documented use of the term gadget in context of software engineering was in 1985 by the developers of AmigaOS, the operating system of the Amiga computers (intuition.library and also later gadtools.library).
It denotes what other technological traditions call GUI widget—a control element in graphical user interface. This naming convention remains in continuing use (as of 2008) since then.
It is not known whether other software companies are explicitly drawing on that inspiration when featuring the word in names of their technologies or simply referring to the generic meaning. The word widget is older in this context.
In the movie "Back to School" from 1986 by Alan Metter, there is a scene where an economics professor Dr. Barbay, wants to start for educational purposes a fictional company that produces "widgets: It's a fictional product."