Top-quality smartphones keep getting released every year, however, is it really worth dropping nearly $1,000 on a new phone annually just to stay up to date? No. Even if there are worthwhile upgrades coming every now and then, it will make a lot of sense to hold back a couple of generations to save money or find a cheaper option for you. See the best options in our list of 5 best smartphones under $200:
1. SAMSUNG GALAXY A12:
The Galaxy A12 is not as amazing as Galaxy S21, but it's the best budget Samsung phone out there. With an edge-to-edge display, a teardrop selfie camera cutout, and a four-camera array (led by a 16-megapixel primary) on the back, the A12 has a premium look despite the low price tag, it is worth your cash.
2. NOKIA G20: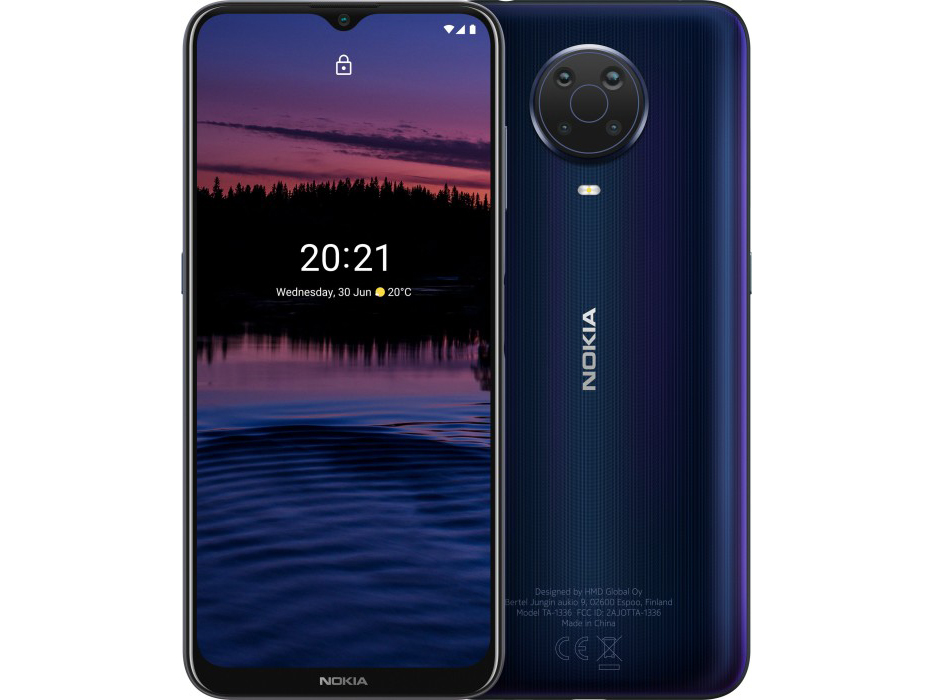 The G20 comes with a fresh design that's a lot doper than the brick models Nokia has become synonymous with. This phone has a giant 5,050mAh battery that's rated to last a few days, a four-camera array with a 48-megapixel main, and a designated teardrop selfie camera. The display and software can be better, but it's a solid budget phone.
3. IPHONE XR:
Still on the topic of 5 best smartphones under $200. Since the launch of the iPhone 13, the price for an unlocked iPhone XR (released in 2018) has dropped below the $200 mark.
Must Read: 5 Best Phones With The Best Speakers
You need no exposure to iPhone quality — you are guaranteed a stylish design, a solid camera, and an overall dependable phone that ruled for a long time. And because the XR was discontinued this fall, you'll need to search for a good deal on a refurbished model.
4. Moto G Power:
This device comes with a 5,000mAh battery that will keep the phone on for a couple of days without a charge. Its big
Must Read:5 Best Phones For Watching YouTube And Netflix
bright 6.6-inch LCD screen looks amazing at a glance and the triple-camera system has a 48-megapixel main lead camera. It also comes with a bonus MicroSD card slot if you wish to expand its storage.
5. MOTOROLA MOTO G FAST:
The Moto G Fast is quite similar to the Moto G Power, but it is much more responsive. Its Snapdragon 665 processor is one of the best in phones under $200, and you will never feel like you're being slowed down at all.
Must Read: 5 Best Phones With NFC
Sadly, despite coming with the faster processor, the lead camera is just 16-megapixels plus it has less storage space.
Wrapping up: 
There you have it – a comprehensive list of best smartphones under $200. If you have any personal favorite or other recommendations feel free to drop them in the comment section below.
More Information On Gadgets:
A gadget is a small tool such as a machine that has a particular function, but is often thought of as a novelty. Gadgets are sometimes referred to as gizmos.
In the software industry, "Gadget" refers to computer programs that provide services without needing an independent application to be launched for each one, but instead run in an environment that manages multiple gadgets.
There are several implementations based on existing software development techniques, like JavaScript, form input, and various image formats.
The earliest documented use of the term gadget in context of software engineering was in 1985 by the developers of AmigaOS, the operating system of the Amiga computers (intuition.library and also later gadtools.library).
It denotes what other technological traditions call GUI widget—a control element in graphical user interface. This naming convention remains in continuing use (as of 2008) since then.
It is not known whether other software companies are explicitly drawing on that inspiration when featuring the word in names of their technologies or simply referring to the generic meaning.
The word widget is older in this context. In the movie "Back to School" from 1986 by Alan Metter, there is a scene where an economics professor Dr. Barbay, wants to start for educational purposes a fictional company that produces "widgets: It's a fictional product."