If you are not aware, a heart rate sensor is a very vital tool that lets you continuously monitor your heart rate while you exercise. If you are not aware, it also helps to keep a track of your health which is key to avoiding all kinds of needless sicknesses. Want a watch that will help with just that today, see our list of 5 Best Smartwatches With Heart Rate Sensor:
1. Apple Watch Series 3: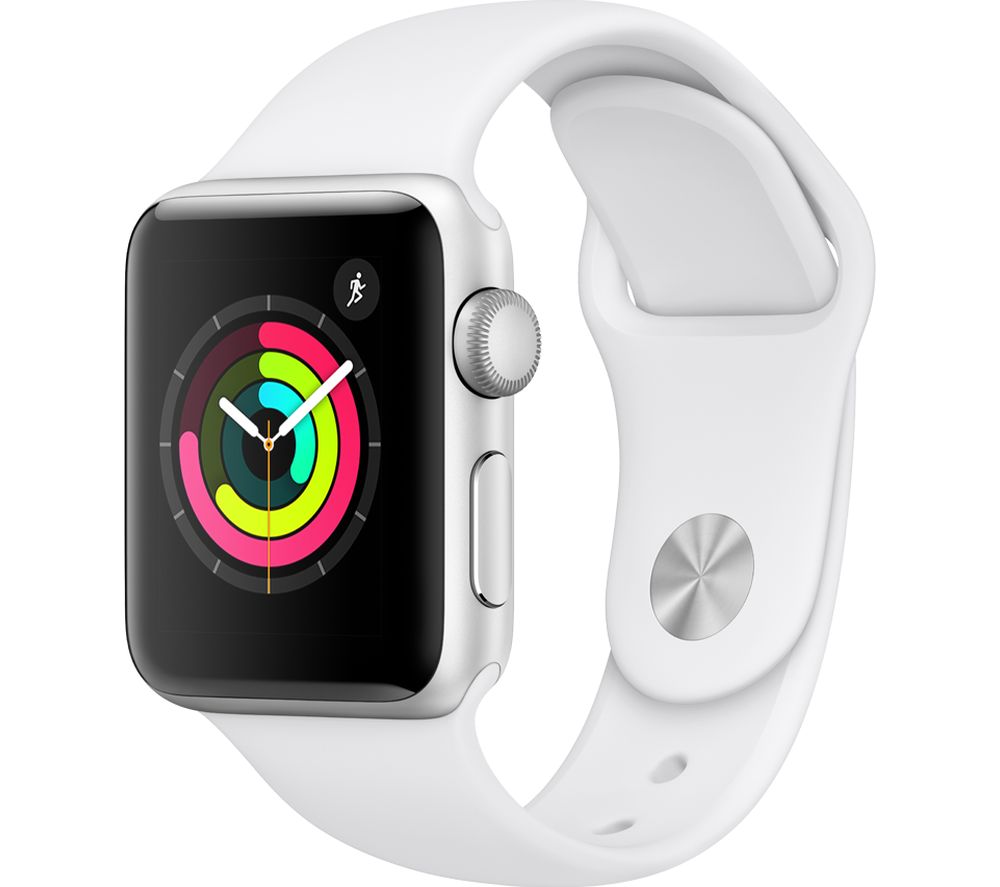 This smartwatch is home to a 1.65-inch OLED 3D Touch screen with Sapphire Crystal glass protection and it is powered by a dual-core Apple S3 chipset.
Must Read: How The Apple Watch Can Keep You Healthy
It also comes with an optical heart rate sensor, accelerometer, gyroscope, and provides 8GB of internal storage. It even lets you manage calls, send SMS, and play songs directly from the watch.
2. Garmin Vivoactive 3:
This smartwatch is home to a 1.2-inch screen with Corning Gorilla Glass 3 protection and it comes with a heart rate sensor, altimeter, accelerometer, and a thermometer.
Must Read: 5 Best Health Gadgets
It simply lets you track your sleep and there are fifteen pre-loaded sports applications to take advantage of. This watch also supports the Connect IQ store, letting you download watch faces and various widgets.
3. Samsung Galaxy Watch:
This watch is home to a 1.3-inch Super AMOLED always-on screen and it comes with a dual-core Exynos 9910 chipset. It features a heart rate sensor, accelerometer, gyroscope, and 4GB of internal storage while providing a battery life of 80 hours on Bluetooth mode and 24 hours with the GPS turned on.
4. Apple Watch Series 5:
Still on the topic of best smartwatches with heart rate sensor. This smartwatch delivers with amazing features like a 1.78-inch OLED always-on retina screen, a dual-core Apple S5 chipset, a heart rate monitor, accelerometer, gyroscope, and 32GB of internal storage.
Must Read: 5 Best Accessories For The Apple Watch
It even comes with a noise application that notifies you if the sound close to you is too high. It even lets you call, text, or listen to songs directly from the watch.
5. Honor Watch Magic:
This watch gives you a circular 1.2-inch AMOLED display and it is powered by an ARM M4 chipset. It possesses a 316L stainless steel that is not heavy and very comfortable to work with. Other features include an accelerometer, heart rate sensor, gyroscope, plus a TruSleep tech that tracks the user's sleep quality.
More Information About Smartwatch:
A smartwatch is a wearable computer in the form of a wristwatch; modern smartwatches provide a local touchscreen interface for daily use, while an associated smartphone app provides for management and telemetry (such as long-term biomonitoring).
While early models could perform basic tasks, such as calculations, digital time telling, translations, and game-playing, 2010s smartwatches have more general functionality closer to smartphones, including mobile apps, a mobile operating system and WiFi/Bluetooth connectivity.
Some smartwatches function as portable media players, with FM radio and playback of digital audio and video files via a Bluetooth headset. Some models, called 'watch phones' (or vice versa), have mobile cellular functionality like making calls.
While internal hardware varies, most have an electronic visual display, either backlit LCD or OLED. Some use transflective or electronic paper, to consume less power. They are generally powered by a rechargeable lithium-ion battery.
Peripheral devices may include digital cameras, thermometers, accelerometers, pedometers, heart rate monitors, altimeters, barometers, compasses, GPS receivers, tiny speakers, and microSD cards, which are recognized as storage devices by many other kinds of computers.
Software may include digital maps, schedulers and personal organizers, calculators, and various kinds of watch faces.
The watch may communicate with external devices such as sensors, wireless headsets, or a heads-up display. Like other computers, a smartwatch may collect information from internal or external sensors and it may control, or retrieve data from, other instruments or computers.
It may support wireless technologies such as Bluetooth, Wi-Fi, and GPS. For many purposes, a "watch computer" serves as a front end for a remote system such as a smartphone, communicating with the smartphone using various wireless technologies. Smartwatches are advancing, especially their design, battery capacity, and health-related applications.
There you have it – a comprehensive list of 5 of the best smartwatches with hear rate sensor. If you have any personal favorite or other recommendations, feel free to drop them in the comment section below.