It is common knowledge that Sony was once one of the leading brands in the phone world, but sadly, that is no longer the case. Nowadays the company only maintains some of its lines and mainly concentrates on the ways it can get things done differently to competition. For the best options from the brand, see 5 Best Sony Phones To Buy:
1. Sony Xperia 1 III:
This is Sony's flagship Android phone and its screen is simply amazing. It is a 6.5-inch OLED with a super-fast 120Hz refresh rate and a brilliant 4K-like resolution. 4K-like because the extra-tall shape of the display means the actual pixel numbers are different to those of a regular 4K TV. Its camera layout is similar to the step-down Xperia 5 III, with 3 cool cameras that capture different styles of image: regular, zoom and wide.
2. Sony Xperia 5 III: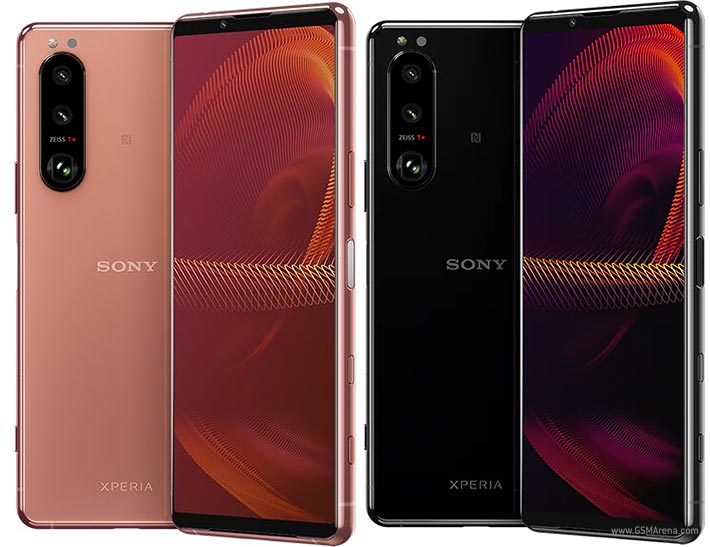 This phone comes with amazing specifications and it makes use of a brilliant Qualcomm Snapdragon 888 CPU which copes with several games available on Android.
Must Read: 5 Best Home Office Phones
The screen might be too small for some, but it still stands out. It is a 120Hz OLED display which means that its photos can be refreshed at up to twice the rate an iPhone 12 uses.
3. Sony Xperia 10 III:
This is a dope mid-range 5G phone that will surely tickle your fancy. Its 8MP 2x zoom might not compete with the Samsung Galaxy S21 Ultra, but it is a feature that makes this device stand out. The device is also very light at 169g and is very narrow for models in its class. However, be aware that some smartphones half its price deliver more powerful processors and better primary and ultra-wide cameras.
4. Sony Xperia L4: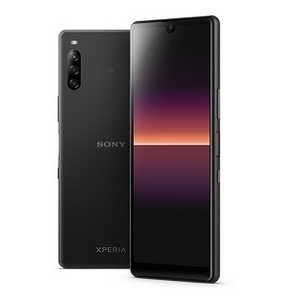 This is a brilliant 4G phone with an entry-level processor, a display that is not as sharp as other Sony devices, and a plastic body.
Must Read: 5 Best Phones With The Best Speakers
It is a decent buy if you do not have too much to spend, but it doesn't come with the stand-out features and amazing design choices we are used to from Sony's more costly models. It simply gets the job done if you want something basic.
5. Sony Xperia Pro:
This has to be the only "Pro" device that is actually manufactured for professional use. It possesses an HDMI input which lets you use the Xperia Pro as a monitor for your standalone camera.
Must Read: Sony Xperia 1 Review – Specs, Features and Price
This will suit videographers and it can also be used to live stream your footage. But are we going to recommend the phone if you do not need this feature? No.
In this article, we explore a comprehensive list of 5 of the Best Sony Phones To Buy. If you have any personal favorite or other recommendations, feel free to drop them in the comment section below.
More Information On Smartphone:
Smartphones are a class of mobile phones and of multi-purpose mobile computing devices. They are distinguished from feature phones by their stronger hardware capabilities and extensive mobile operating systems, which facilitate wider software, internet (including web browsing over mobile broadband), and multimedia functionality (including music, video, cameras, and gaming), alongside core phone functions such as voice calls and text messaging.
Smartphones typically contain a number of metal–oxide–semiconductor (MOS) integrated circuit (IC) chips, include various sensors that can be leveraged by their software (such as a magnetometer, proximity sensors, barometer, gyroscope, or accelerometer), and support wireless communications protocols (such as Bluetooth, Wi-Fi, or satellite navigation).
In the early 2010s, larger smartphones with screen sizes of at least 5.5 inches diagonal, dubbed "phablets", began to achieve popularity, with the 2011 Samsung Galaxy Note series gaining notably wide adoption.
In 2013, Huawei launched the Huawei Mate series, sporting a 6.1-inch HD (1280×720) IPS+ LCD display, which was considered to be quite large at the time.
In 2019, the majority of smartphones released have more than one camera, are waterproof with IP67 and IP68 ratings, and unlock using facial recognition or fingerprint scanners.
One of the main characteristics of smartphones is the screen. Depending on the device's design, the screen fills most or nearly all of the space on a device's front surface. Many smartphone displays have an aspect ratio of 16:9, but taller aspect ratios became more common in 2017.