Twitter is surely one of the most popular social networks in the world. It has a lot of users that depend on it to get the latest news and trends and we cannot blame them. There is no better platform to familiarize yourself with the most recent happenings right about now. Let's help you get more out of the social media platform in our list of 10 Best Twitter Apps For Android:
1. Fenix 2
This is the sequel to one of the most popular Twitter applications. It gives more than Fenix 1 so you can expect an upgrade. It is even more important now because Fenix 1 can no longer be found on the Play Store. This app supports several accounts, a mute system, a brilliant design and so on. You will even be exposed to personalization options for your main screen. It is not costly but it has no free version too.
2. Friendly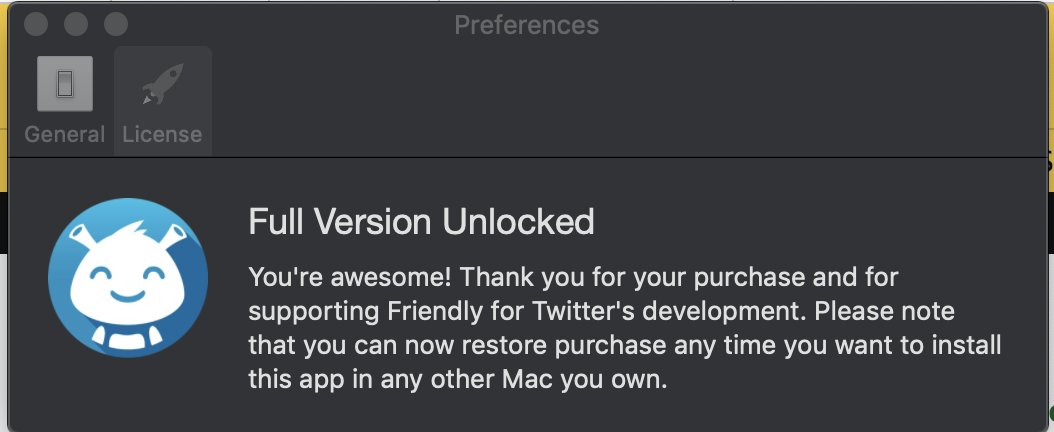 This is a fresh Twitter app. There is a Friendly For Facebook application so the developer just decided it was only right for Twitter to have one too. The app allows you to log into Twitter and scroll the old timeline like other Twitter apps. There are multiple tools in it to simplify your use too. A few features here include the ability to download Twitter videos, GIFs, and pictures. If you can afford the pro version, you get to use several personalization options.
3. Hootsuite
This is an original Twitter app that also monitors multiple social networks simultaneously. With this app, you can check your Twitter, Facebook, LinkedIn, Instagram e.t.c. from a single central hub.
Must Read: How To Find And Remove Fake Accounts On Twitter
It might seem complicated when you use it newly, but give it time and you will find things easier. You will be able to post to several networks at the same time, get notifications for Facebook and Twitter when you are mentioned or via a unique hashtag and so on. A subscription is needed for the complete list of features.
4. Owly
Another new Twitter application that got unveiled recently. It is surely something users will love even if things can still be improved in it. The app handles the simple stuff well and also add special ways to bypass Twitter's character limit. It is a proper, uncomplicated app with interesting features for whoever is installing.
5. Plume
This Twitter app has been around for long. It has been updated over the years and now has a user interface that is based on Material Design which appears really neat. Its features are multiple account support, customization options, integration with Facebook, bit.ly support for shorter URLs e.t.c. Expect bugs though and the pro version functions like the free version, but without ads.
6. Talon
This is a very useful Twitter app. It is surely one of the best around at this time. It has an amazing UI, aids 2 accounts, Android Wear support, night mode, and even comes with a native YouTube player to make things easy for you without leaving the app. This app has no free version so you need to be certain about it during the refund period.
7. Twidere
Still, on the topic of best twitter apps for Android, Twidere is yet another app you should totally check out. This Twitter app makes things safe and uncomplicated for you. It makes use of Material Design which appears very nice and it comes with regular features like tweet expansion (larger than 280 characters) via t.co and so on.
Must Read: How to Save Gif from Twitter To Your Phone Or PC
The app will cost you nothing and it possesses several security procedures. You can also expect a lot of personalization and configuration options. The pro version will grant you more features.
8. TwitPane
This is a customizable Twitter app. It reveals the tabs users will want to see, and by so doing, you will be able to get rid of what you do not want and keep just the stuff you wish to use.
Must Read: How to Save Twitter Videos on iPhone
The free version of TwitPane accommodates ads and will support 3 accounts while pro version supports 5. Its design is smooth and neat.
9. Twitter
Definitely, the official Twitter app had to make this list. The app does what you want and it will surely be the first to support fresh Twitter features. Features like Twitter Moments, live footage, and the fresher mute features when they are all available in it. The app will cost you nothing and you will always have tokens. Its syncing settings are sharp too.
10. Ubersocial
The developer that gave us Plume gave us this app too. If you have used Plume, then you will be familiar with everything within Ubersocial as well. You get more than the regular Facebook integration and you can even post to Facebook with this app. It possesses a few simple features of a 3rd party Twitter app like multiple account support, post muting, live view, conversation views and so on. It is an interesting app even if the more modern ones are stealing its shine.
There you have it – a comprehensive list of best twitter apps for Android. If you have other recommendations, feel free to drop them in the comment section below.