As you already know, the popular smartphone, Vivo is not well known across China and India for nothing. The brand comes with brilliant hardware and style that just keeps users asking for more. Want to join the fun right now? See our list of 5 Best Vivo Phones In Thus Far:
1. Vivo X60 Pro Plus 5G:
This device is only being sold in limited countries, but it definitely compares favourably when it comes to the specifications and design of top devices across the globe.
Must Read: 5 Best Phones With The Best Speakers
Its font spots a 6.56-inch FHD+ 120Hz curved AMOLED display (peak brightness of 1,300 nits) alongside a 4,200mAh battery capable of 55W flash charging. The company even collaborated with lens-maker, Zeiss to enhance imaging performance.
2. Vivo X60 Pro 5G: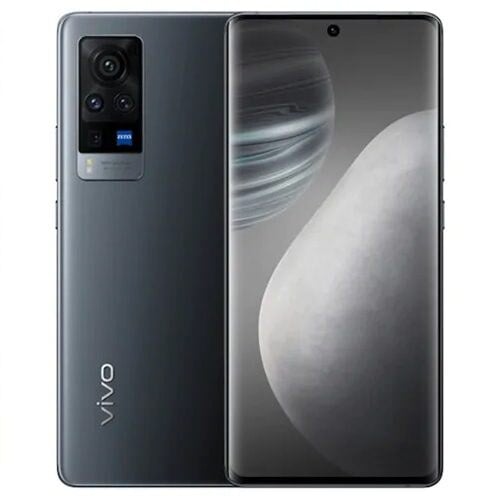 The features to expect here are a 6.56-inch FHD+ 120Hz curved AMOLED display (which doesn't get as bright as the Pro Plus) and it makes use of a 4,200mAh cell. However, it is only capable of charging at a maximum of 33W and it uses an enhanced Snapdragon 870 processor while guaranteeing 12GB of RAM and 256GB of storage.
3. Vivo X50 Pro Plus 5G:
This device is home to a 6.56-inch FHD+ curved AMOLED panel and is powered by a 4,350mAh cell. The charging speed is capped at 44W, and you'll be getting the Qualcomm Snapdragon 865 processor packaged with 12GB of RAM and 256GB of internal storage to power the device.
Must Read: 5 Best Rugged Smartphones
Its camera system has a 50MP primary sensor, a 32MP portrait lens, a 13MP wide-angle macro lens, and a 13MP periscope telephoto lens as well.
4. Vivo X50 Pro 5G: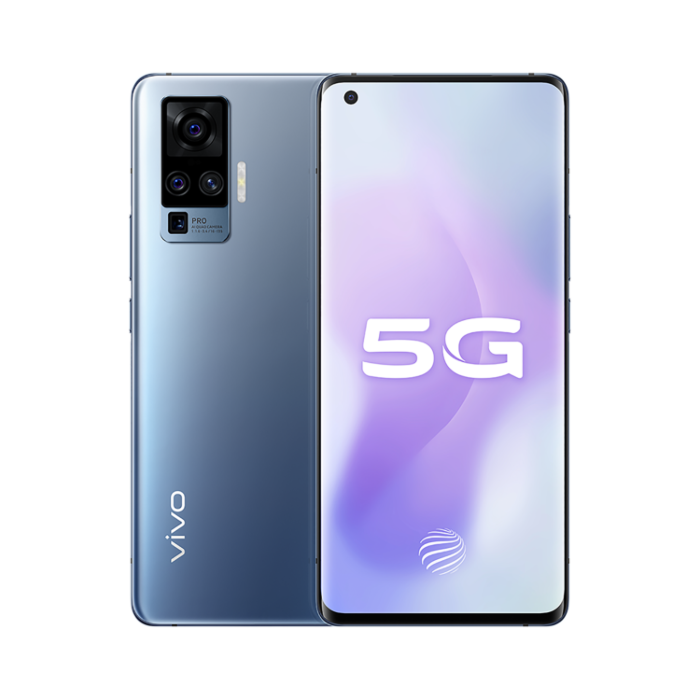 This model is blessed with a 6.56-inch FHD+ curved AMOLED panel, even if the refresh rate here is restricted to 90Hz. The battery added is a 4,315mAh cell, but just like the X60 Pro, the charging speed has a 33W limit. Its Snapdragon 765G will take care of its day-to-day usage, and it possesses a 48MP primary camera that makes use of Sony IMX598 to enable the gimbal functionality.
5. Vivo X50 5G:
On the front, you'll be getting a 6.56-inch FHD+ AMOLED screen that refreshes at 90Hz. The phone makes use of a 4,200mAh cell capable of 33W fast charging that will keep your phone on for an entire day due to the ever effective Snapdragon 765G processor.
Must Read: 5 Best Home Office Phone
It also offers 8GB of RAM and 128GB of internal storage, and the latter saves the high-resolution images captured from the rear quad-camera system and 32MP front-facing shooter.
wrapping up:
There you have it – a comprehensive list of 5 Best Vivo Phones in this year thus far. If you have other recommendations, feel free to drop them in the comment section below.
More Information About A Smartphone:
Smartphones are a class of mobile phones and of multi-purpose mobile computing devices. They are distinguished from feature phones by their stronger hardware capabilities and extensive mobile operating systems, which facilitate wider software, internet (including web browsing over mobile broadband), and multimedia functionality (including music, video, cameras, and gaming), alongside core phone functions such as voice calls and text messaging.
In the early 2010s, larger smartphones with screen sizes of at least 5.5 inches diagonal, dubbed "phablets", began to achieve popularity, with the 2011 Samsung Galaxy Note series gaining notably wide adoption.
In 2013, Huawei launched the Huawei Mate series, sporting a 6.1-inch HD (1280×720) IPS+ LCD display, which was considered to be quite large at the time.
In 2019, the majority of smartphones released have more than one camera, are waterproof with IP67 and IP68 ratings, and unlock using facial recognition or fingerprint scanners.
One of the main characteristics of smartphones is the screen. Depending on the device's design, the screen fills most or nearly all of the space on a device's front surface. Many smartphone displays have an aspect ratio of 16:9, but taller aspect ratios became more common in 2017.