As you already know, a voice-activated device uses speech recognition to understand spoken commands and answer questions, and typically text to speech to play a reply. After several years, voice activation tech has helped to offer assistance, manage customer experience, and improve productivity, and we have the best available options in our list of 5 best voice activated devices for the office:
1. Amazon Echo Show 8:
This is a fantastic addition you should consider because it helps to improve your video conferencing experience in your office. It possesses an 8-inch HD screen and stereo sound along with Alexa to help you manage your day, and you can even connect with colleagues via video calls and messaging with people who use the Alexa app or an Echo device with a screen.
2. Bose Home Speaker 300: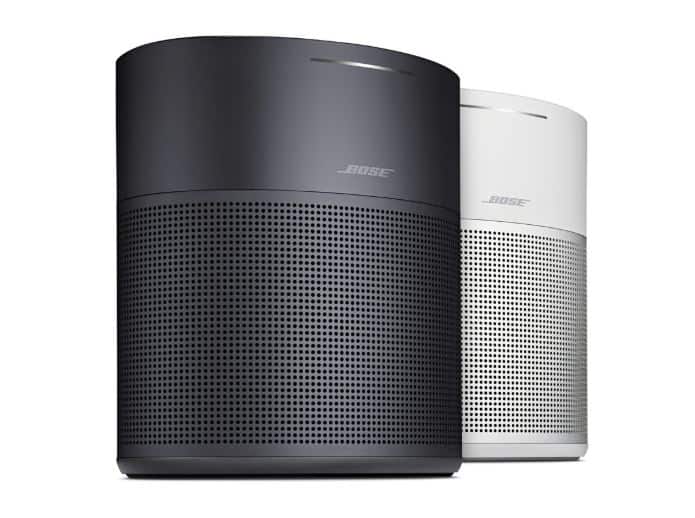 This speaker possesses a built-in Amazon Alexa and Google Assistant for a hands-free voice control experience, and with Alexa, you'll be able to make or receive calls with it seamlessly.
Must Read: 7 Best Third-Party Google Assistant Speakers
In fact, you can make this happen hands-free and phone free. It is available with a noise-rejecting mic system that listens in every direction for your voice and you can pair your device to this speaker to stream your favourite songs and more through a Bluetooth connection, your Wi-Fi network, Apple AirPlay 2, or Spotify Connect.
3. Lenovo Smart Tab M10 Plus: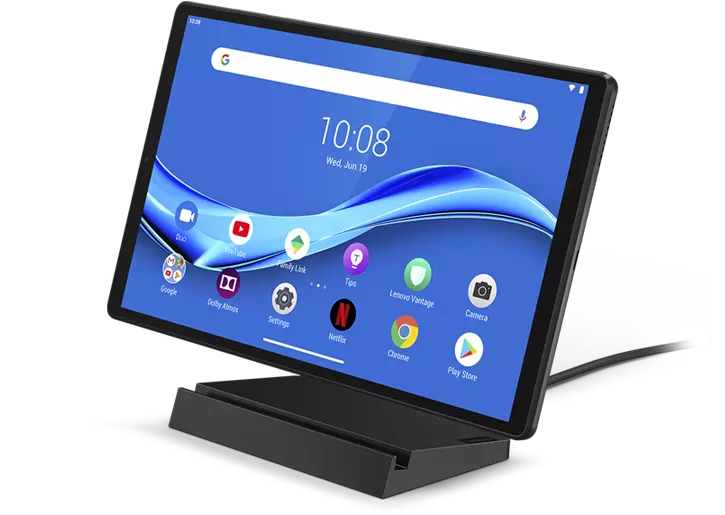 This tab possesses a 2.3 GHz octa-core processor along with 2GB of RAM and 32GB of storage. This Android device comes with a built-in Alexa, a 10.3? FHD screen and dual speakers for conference calls
Must Read: 5 Best Phones With The Best Speakers
Users will be able to enjoy hands-free video and audio calls or communicate with those in the same office via connected Alexa devices. You'll also be able to stream or play videos, check the weather, access lots of Alexa skills, dim the lights, or change the temperature by just using your voice.
4. Sonos One (Gen 2):
This is a smart speaker with built-in voice control that comes with its personal Sonos application, Apple AirPlay2, Google Assistant and it also has Amazon's Alexa voice control.
Must Read: 5 Smart Home Tech For People Living With Disabilities
It provides multi-room audio with flexible stereo and surround configurations and it is WIFI enabled. To aid this voice control, Sonos is also home to 6 internal microphones.
5. Yamaha YAS-209BL:
This option is available with a wireless subwoofer, room-filling virtual surround sound, and Amazon's Alexa onboard. With Alexa's built-in voice control, users will be able to play music, listen to the news, control smart devices and more.
Its clear voice sound mode lets you listen to dialogue better by bringing the conversation super close. It is available at 2.44 x 4.29 x 36.6 inches weighs 20 pounds and is WIFI and Bluetooth enabled.
wrapping up: 
There you have it – a comprehensive list of 5 of the best smart speakers for the office. Feel free to drop your personal favorite and other recommendations in the comment section below.
More Information On Gadgets:
A gadget is a small tool such as a machine that has a particular function, but is often thought of as a novelty. Gadgets are sometimes referred to as gizmos.
In the software industry, "Gadget" refers to computer programs that provide services without needing an independent application to be launched for each one, but instead run in an environment that manages multiple gadgets. There are several implementations based on existing software development techniques, like JavaScript, form input, and various image formats.
The earliest documented use of the term gadget in context of software engineering was in 1985 by the developers of AmigaOS, the operating system of the Amiga computers (intuition.library and also later gadtools.library).
It denotes what other technological traditions call GUI widget—a control element in graphical user interface. This naming convention remains in continuing use (as of 2008) since then.
It is not known whether other software companies are explicitly drawing on that inspiration when featuring the word in names of their technologies or simply referring to the generic meaning.
The word widget is older in this context. In the movie "Back to School" from 1986 by Alan Metter, there is a scene where an economics professor Dr. Barbay, wants to start for educational purposes a fictional company that produces "widgets: It's a fictional product."