Finding very comfortable shoes that are also stylish might be very difficult sometimes. This is because most comfortable shoes come with details that are not as stylish as potential buyers might want. They mostly come with dull colors, bulky soles and underwhelming fits that will not suit your daily outfit.
Not to worry though, because Amazon provides the platform to get rid of this problem. On the website, you will find comfortable, modern and beautiful shoes that will surely appeal to you. Check out our list of 7 Comfortable And Stylish Shoes On Amazon For Women:
1. Adidas Cloudfoam Sneakers:
They come with memory foam that will suit your foot to make every step you take blissful and comfortable. Adidas Cloudfoam Sneakers can be bought in twenty colors, including metallic silver and classic white. It can be purchased for around $38.
2. Dolce Vita Kodi Ankle Boots: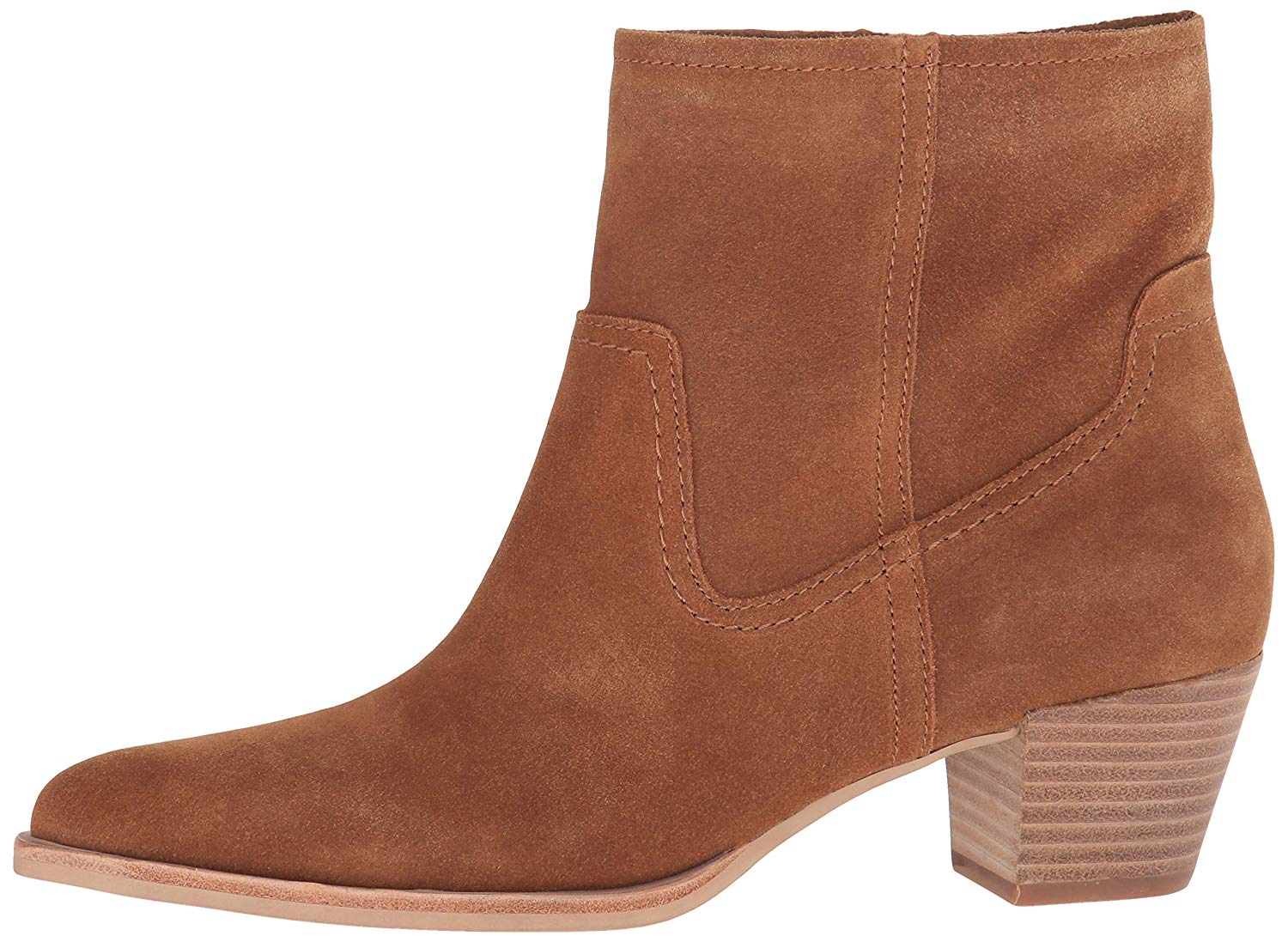 For lovers of a comfortable ankle boot with heels, this is the best option to go for. They are sleek and they come with a low block heel to aid your walking throughout the day without risking sore soles after your journey. It can be purchased for around $48.
3. New Balance Classic 574 Sneakers:
Still on the topic of comfortable and stylish shoes on Amazon for women. The New balance classic 574 sneakers is another highly recommended one.
Must Read: 4 Best Apps For Buying Sneakers
Available in more than forty colors, this classic sneaker will suit all your workout outfits. They can also be paired with jeans, flowy skirts and slip dresses on Saturdays when you feel like strolling. It is not so expensive at $24.
4. Amazon Essentials Black Buckle Mules:
For class and comfort, you need to get this one. These polished loafers are amazing for offices and they suit most outfits.
Must Read: 5 Best Selling Shoes On Amazon
Every pair is made with soft faux leather that does not have to be broken in, plus they will appear very sleek on you. It costs $24 to get this one.
5. Naturalizer Slip-On Sneakers:
Useful for a casual day out, these sneakers come with a breathable design plus a thick sole padded with memory foam to make your feet comfortable and relaxed at all times.
Must Read:  Top 5 Best Fashionable Smartwatches For Ladies
Its uncomplicated design is amazing with all kinds of jeans. It costs just $17 on Amazon.
6. Naturalizer Snakeskin Slingback Pumps:
Are you searching for an office shoe that is very comfortable? You finally have your answer. These slingback pumps come with a block heel and can be purchased in several colors and prints. These colors include red, yellow, plaid and so on. It goes for $37.
7. Sam Edelman Sally Ballet Flats:
More Information On Shoes:
A shoe is an item of footwear intended to protect and comfort the human foot. Shoes are also used as an item of decoration and fashion. The design of shoes has varied enormously through time and from culture to culture, with appearance originally being tied to function.
Additionally, fashion has often dictated many design elements, such as whether shoes have very high heels or flat ones. Contemporary footwear in the 2010s varies widely in style, complexity and cost.
Basic sandals may consist of only a thin sole and simple strap and be sold for a low cost. High fashion shoes made by famous designers may be made of expensive materials, use complex construction and sell for hundreds or even thousands of dollars a pair.
Some shoes are designed for specific purposes, such as boots designed specifically for mountaineering or skiing.
Traditionally, shoes have been made from leather, wood or canvas, but in the 2010s, they are increasingly made from rubber, plastics, and other petrochemical-derived materials.
Though the human foot is adapted to varied terrain and climate conditions, it is still vulnerable to environmental hazards such as sharp rocks and temperature extremes, which shoes protect against.
Some shoes are worn as safety equipment, such as steel-soled boots which are required on construction sites.
All shoes have a sole, which is the bottom of a shoe, in contact with the ground. Soles can be made from a variety of materials, although most modern shoes have soles made from natural rubber, polyurethane, or polyvinyl chloride (PVC) compounds.
Soles can be simply—a single material in a single layer—or they can be complex, with multiple structures or layers and materials. When various layers are used, soles may consist of an insole, midsole, and an outsole.
Athletic shoes are specifically designed to be worn for participating in various sports. Since friction between the foot and the ground is an important force in most sports, modern athletic shoes are designed to maximize this force, and materials, such as rubber, are used.
Although, for some activities such as dancing or bowling, sliding is desirable, so shoes designed for these activities often have lower coefficients of friction.
There you have it – a comprehensive list of best comfortable and stylish shoes for men. If you have any personal favorites or other recommendations, feel free to drop them in the comment section below.
Get the most important happenings in your inbox weekly