We have all been scammed by spam Twitter accounts disguising to offer us free iPods or money before, but once in a while, you find fake Twitter accounts that lie for an amazing reason: to crack you up, and real accounts that tell the naked, revealing and hilarious truth to achieve the same purpose on Twitter.To maximize your experience with these funny twitter accounts on the social media site, here is our list of 30 Funniest Twitter Accounts To Follow Around The World:
1. LMAO (FUNNY TWEETS) – 6.5 Million Followers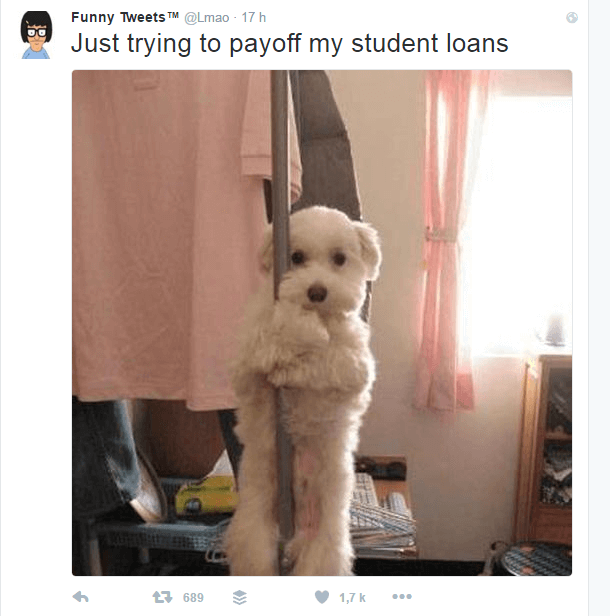 The posts you will get to see from @Lmao Twitter account are full of LOL moments and funny stories that are actually true. Your daily slice of humor is guaranteed with his handle.
2. THE DARK LORD – 1.95 Million Followers
You might not believe but the most cruel character of Harry Potter Sage went from making us cringe on our TV screens to cracking us up on Twitter. @Lord_Voldemort7's tweets are just plain humor while it makes fun of famous movie characters.
3. SOMEECARDS – 2.35 Million Followers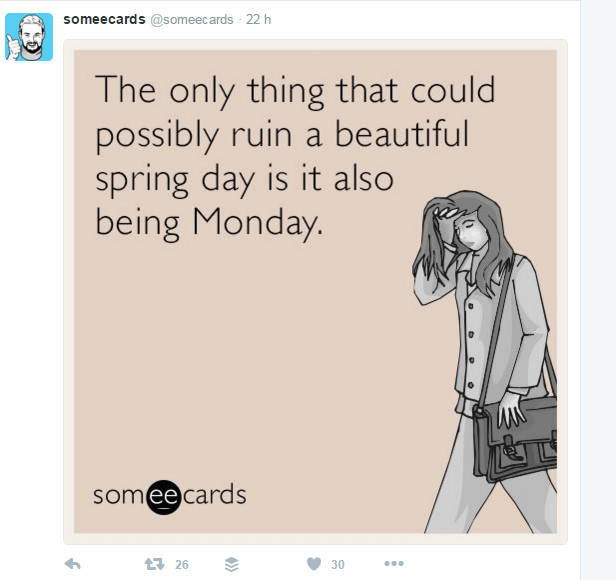 @somecards is an account on Twitter and it is of the popular ecards website. Every day on the Twitter platform, visitors on the site are the ones who make the funniest ecards that get published.
4. SHIT GIRLS SAY – 1.83 Million Followers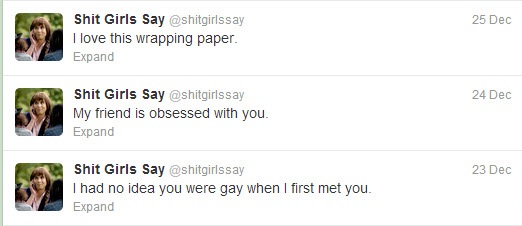 Apologies to the feminists out there but Girls are known to say nonsense from time to time. This is the idea behind this @ShitGirlsSay Twitter account and it does not disappoint with the dumbest things ladies say.
5. ELIZABETH WINDSOR – 1.45 Million Followers
This is the Queen's fake account on Twitter but it has times two the number of followers the real Queen has. This must be because @queen_uk does not care about official matters, it cares about jokes and self-irony to make you laugh excessively.
6. FIRST WORLD PAINS – 645K Followers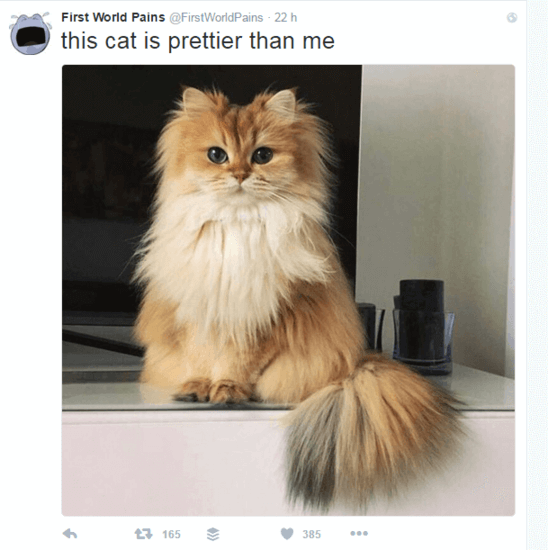 This account is focused on hilarious and several funny, awkward situations that pop up in human lives on a daily basis. @FirstWorldPains is what you should search for.
7. MATTHEW INMAN – 596K Followers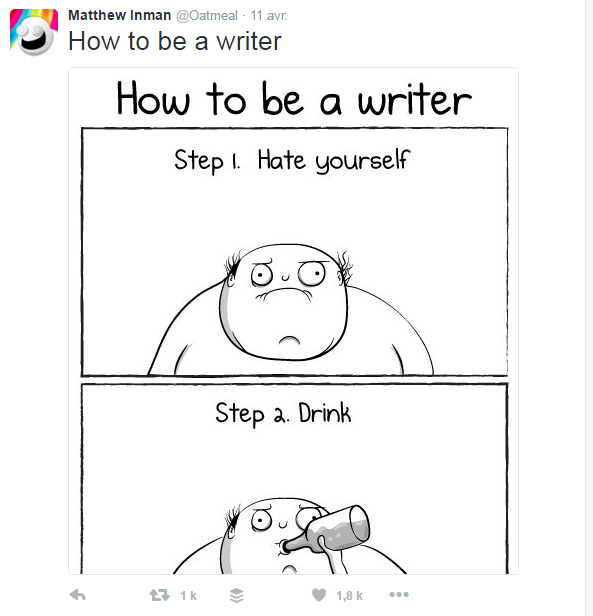 Can be located via @Oatmeal, it is an account by a popular web designer who shares hilarious comics on his website.
8. FACES IN THINGS – 585K Followers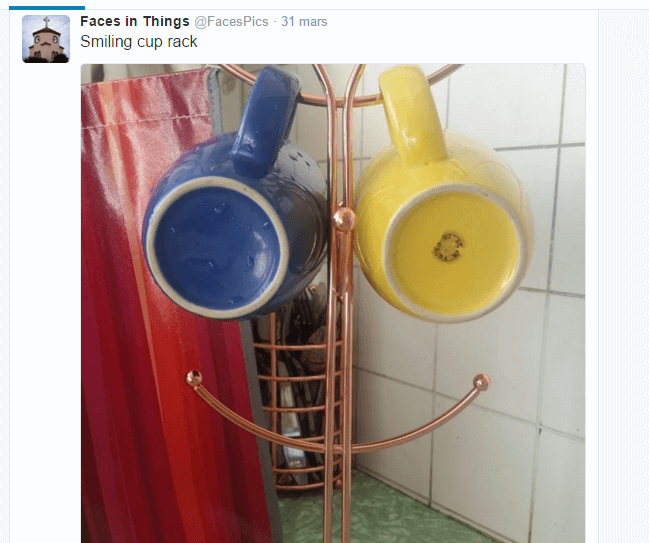 If you see faces in lifeless things, this Twitter account is here to dazzle you. There are so many pictures available to you of lifeless things with faces.
9. SO SAD TODAY – 520K Followers
This @sosadtoday is an account of a depressed and equally funny woman who is angry at everything. Some of her thoughts are completely rib-cracking.
10. BIG BEN CLOCK – 491K Followers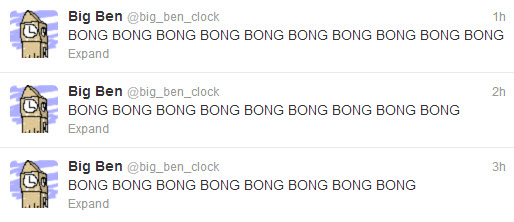 If you are far from London and have no knowledge of the precise Greenwich Time, give @big_ben_clock a follow on Twitter. Every 60 minutes, it lets you know the exact time by typing "Bong" several times as many hours as it is now. It is funny.
11. CONDESCENDING WONKA – 490K Followers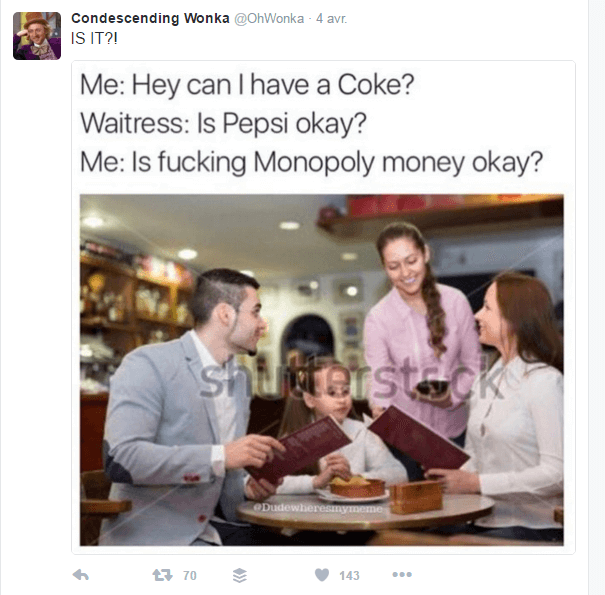 @OhWonka's account was birthed from the famous Internet meme. This character is popular for his sarcastic and patronizing captions. He is not different on Twitter.
12. DARTH VADER – 482K Followers
@darth This Twitter account is not linked with the producers of StarWars in whatsoever way. It's just another hilarious handle that posts things about Star Wars.
I'm talking about things like toys, news, memes, funny discoveries, etc. @darthvader is the handle to follow.
13. MEDIEVAL REACTIONS – 455K Followers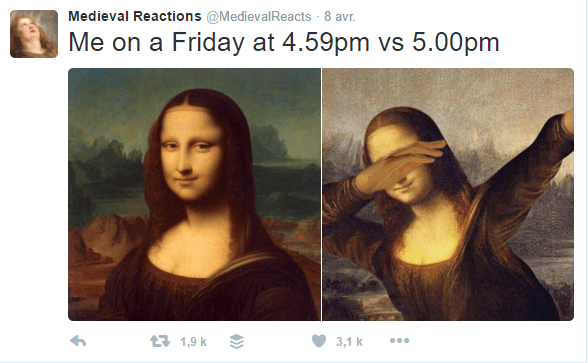 @ Medievalreacts is an account for Medieval paintings with stories and problems of today. They will crack you up.
14. DEATH STAR PR – 325K Followers
Star Wars fans will enjoy this one. It discusses everyday issues and how to resolve them the Jedi way.
Star Wars related tweets are available too and they are completely hilarious. @DeathStarPR is the account to follow.
15. CHUCK NORRIS FACTS – 272K Followers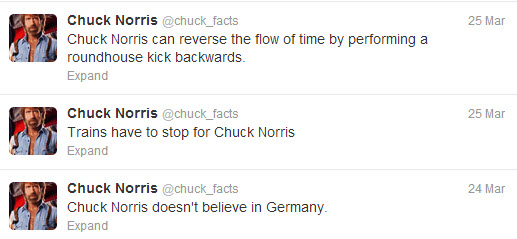 This Twitter account is not just the epic character of famous Google searches, but of rib-cracking tweets too. @Chuck_facts deserves a follow from you.
16. BILL SO HARD – 255K Followers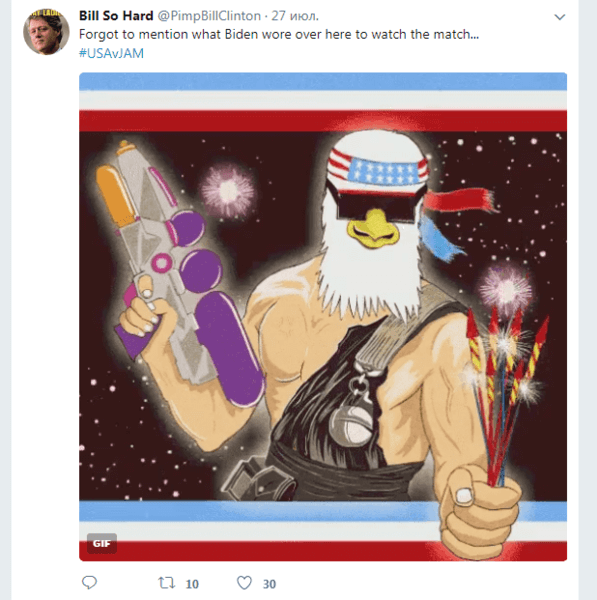 This counterfeit Bill Clinton account is just an epitome of craziness and fun. There is politics too. It is an interesting twitter handle plus it tweets at real politicians as well. Can be seen at @PinpBillClinton
17. DRUNK HULK – 171K Followers
The popular and loved movie character is experienced in a completely different light via this handle. This account rants about the daily routine, alcoholic drinks, and his below-par life. You are definitely going to laugh. @DrunkHulk
18. EDGAR ALLAN POE – 113K Followers
The great American poet is transformed to a comedian on Twitter through this handle. The tweets you will see here are full of modern humor and amazing sarcasm. @Edgar-Allan-Poe is the twitter account to follow.
19. @ItsBadluckBrian
This is an internet meme introduced to the world of Twitter. It is basically a fictional character that constantly experiences scenarios that come back to haunt him. The harsh results of his actions displayed via tweets are just sad and funny at the same time.
20. @BettyFckinWhite
Betty White is an old school TV personality. She's an actress and comedian who has been in the industry for a while, and this parody account shows her at an uncontrollable state, displaying an outrageous sense of humor. [Followers: 116k]
21 @WolfpackAlan
Alan Garner is a movie character from "The Hangover". His Twitter handle 'Wolfpack' is based on the events in the movie but his tweets are far from that. And they are solely aimed at making you laugh till you piss yourself. [Followers: 936k]
22. @TheTweetOfGod
Ever thought about what God would say if He was on Twitter? Find out on this account. Most of the words are funny. Don't follow if you can't handle the naked truth. [Followers: 822k]
23. @kellyoxford
Believe it or not, this is not a parody account. Kelly Oxford is a real-life Canadian screenwriter, social media blogger, and parent.
She's famous and has gathered many followers because of her funny, down-to-earth tweets, some centered around parenting. [Followers: 531k]
24. @MensHumor
For the most hilarious, dumb, strange, weird thing you expect a man to say, check this account out. [Followers: 2.6 million]
25. @carellquotes
If you've seen popular TV series, "The Office." then you'll recall the craziest things Michael Scott said in it. This Twitter account is dedicated to his beautiful and embarrassing character. Plus there is a memorable quote from the thrilling TV Series. [Followers: 25k]
26. @itsBroStinson
Everyone saw "How I Met Your Mother." Everyone witnessed crazy and funny Barney Stinson. This is a Twitter account dedicated to ensuring we never wipe his memory from our brains. It even feels like Barney is the one tweeting. [Followers: 278k]
27. @itsWillyFerrell
Will Ferrell has featured in several comedy movies, this fake account reminds us of his funny ways. [Followers: 1.3 million]
28. @ShitNobodySays
We all know the things that have been said and are being said, care to find out what nobody says? This account is here for you. [Followers: 746k]
29. @TheBatman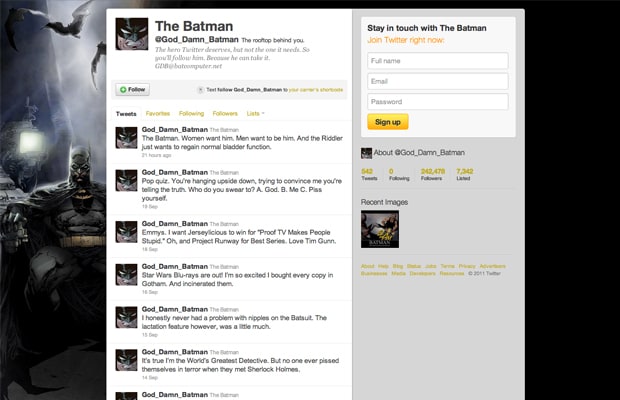 Even Batman is here with the jokes. This is a parody account that is so hilarious, even real Batman is sure to laugh. [Followers: 462k]
30. @CEOSteveJobs
Although this account was taken off Twitter after complaints from Apple, it was fun while it lasted. It was a comedy at its peak as it highlighted Apple's miscues, parodying the late CEO's Apple allegiance and dropping misc. tech jokes. Apple influenced the decision to shut it down saying the handle was too misleading for a parody account.
There you have it – a comprehensive list of funniest twitter accounts to follow around the world. If you have other suggestions, feel free to drop them in the comment section below.