Since the coronavirus pandemic started, we have all been maintaining a safe distance from our loved ones and this has led to the increase in the number of Zoom calls, Instagram lives, and TikToks, all in the name of remaining connected with those we care about. Since videos and photos are our new way to communicate with those chat with, it has to be done well. See how to improve your clips and pictures in our list of 7 best Gadgets For Capturing Better Pictures And Videos On Your Smartphone 
1. U-STREAM Home Streaming Studio with 10-inch Ring Light and Tripod:
Those amazing blogs you see from your favorite YouTubers are done with this device. It comes with a ten-inch ring light that provides several lighting options.
Must Read: 7 Best Monopods For Photography
alongside an adjustable tripod stand that will support your smartphone as you shoot. It is quite expensive but you will definitely receive value for your money.
2. MOZA Mini-MI Wireless Charging Smartphone Gimbal:
Made with wireless charging technology, this gimbal will not just allow you to capture amazing shots, it also ensures your device is charged up as you record.
Must Read: 6 Best Smartphone Gimbals To Buy 
It comes with built-in buttons, letting you concentrate, zoom, view pictures, and perform slow-motion. Its price is reasonable.
3. VILTA-M Pro 3-Axis Handheld Smartphone Stabilizer Gimbal:
If your hands are shaky, this gimbal will guarantee your capturing stable, cinematic quality footage whenever you want.
Must Read: 5 Best Online Resources for Learning Photography
It is home to several focus and zoom settings to enhance the creativity of your shots, plus other modes like OV, kaleidoscope, hand-following, and 360-degree pan axis. It is brilliant for shooting outside the house and it comes with seventeen-hour battery capacity.
4. Pictar Smart LED Light: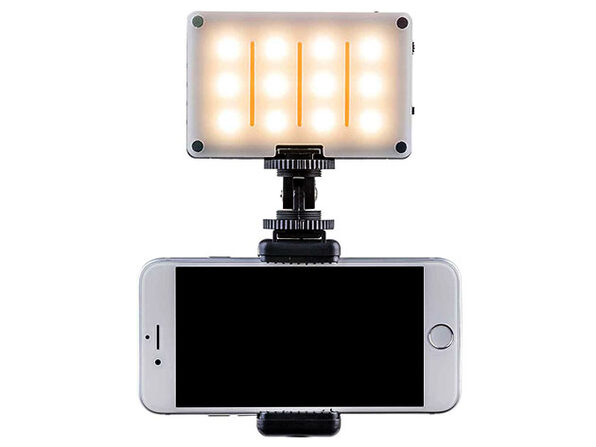 As you already know, the right lighting will make your skin glow just the way you like it. This portable LED light guarantees that and it can be used with a camera or a mobile device.
Must Read: 5 Best Video Editor Apps for Android: Editing Video
You just need to attach it to your phone and you will be able to take advantage of its amazing, top-quality light that will surely enhance the quality of your pictures and videos.
5. Sinji Smartphone Telephoto Kit:
It does not matter if you wish to capture extremely detailed pictures or action shots, this kit allows you to capture precisely what you need. Simply attach it to your mobile device, twist the grip on the manual focus ring, and you can snap on. Your mobile device's native zoom has nothing on this Sinji Smartphone Telephoto Kit.
6. Movii 360° Rotating Selfie Stick: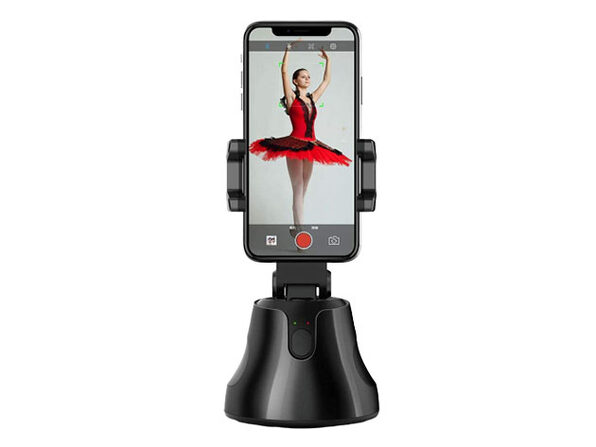 A videography team is not needed to capture creative footage. This 360-degree phone gimbal actually lets you shoot studio-grade clips without requiring external help, thanks to its brilliant infinite rotation, real-time target tracking, face tracking mode, AI e.t.c. Its battery can also last for fifty hours of professional-level shooting on one charge.
7. Pictar Smart Selfie Stick:
We have selfie sticks and we have smart selfie sticks. This particular one by Pictar is a useful device that is home to a 6-button control panel built into the handle, which provides several functions even when the stick is completely extended. The controls can also be used to tilt the device, capture a shot, zoom in, and so on.
More Information On Gadgets:
A gadget is a small tool such as a machine that has a particular function but is often thought of as a novelty. Gadgets are sometimes referred to as gizmos.
In the software industry, "Gadget" refers to computer programs that provide services without needing an independent application to be launched for each one, but instead run in an environment that manages multiple gadgets. There are several implementations based on existing software development techniques, like JavaScript, form input and various image formats.
The earliest documented use of the term gadget in context of software engineering was in 1985 by the developers of AmigaOS, the operating system of the Amiga computers (intuition.library and also later gadtools.library).
It denotes what other technological traditions call GUI widget—a control element in a graphical user interface. This naming convention remains in continuing use (as of 2008) since then.
It is not known whether other software companies are explicitly drawing on that inspiration when featuring the word in names of their technologies or simply referring to the generic meaning. The word widget is older in this context.
In the movie "Back to School" from 1986 by Alan Metter, there is a scene where an economics professor Dr. Barbay, wants to start for educational purposes a fictional company that produces "widgets: It's a fictional product."
There you have it – a comprehensive list of 7 of the gadgets for capturing better pictures and videos on your smartphone. If you have any personal favorite or other recommendations, feel free to drop them in the comment section below.