Before its release in 2004, the PlayStation Portable also known as the PSP was hyped as the return of handheld gaming. This brilliant color, backlit, widescreen, 3D-providing console was released to take advantage of the success of the PlayStation 2. The PSP still provides interesting, fun games plus various handheld takes on already-famous franchises and we have selected some of the very best that we think you will fancy this year. Check out our list of 5 Interesting PSP Games
1. Burnout: Legends
It got hold of the high-velocity racing of Burnout 3: Takedown and included various tracks and gameplay modes from the other Burnout titles to offer a proper, amazingly competitive package for fans of racing. Popular tracks such as Pursuit will be experienced, where players seize a police car and attempt to apprehend illegal street racers before they get away. The game comes with 95 unlockable cars, eighteen maps, and 9 special race types which includes the widely known Crash.
2. Castlevania: Dracular X Chronicles

Still on the topic of interesting PSP games, Castlevania: Rondo of Blood was put out in Japan years back, but we never got to see an English version until 12 years ago, when Castlevania: Dracula X Chronicles was released on PSP.
Chronicles added Rondo and its celebrated sequel, Castlevania: Symphony of Terror, in one thrilling vampire-slaying gaming platform. In this game, you will be playing protagonists, Richter Belmont and Alucard, and will attempt to find your way through dangerous castles and dungeons as you attempt to destroy Dracula.
3. Daxter
This is a game that includes amazing personality, humor, and suits the light, skill-based platforming that dominates the gameplay.
The visuals are not that great for now but Daxter's beautiful colors and intense details make the game stand out. It is a mobile side-story set between Jak and Daxter and Jak II, one of the most popular gaming franchises ever. You will surely find it interesting.
4. Crisis Core: Final Fantasy VII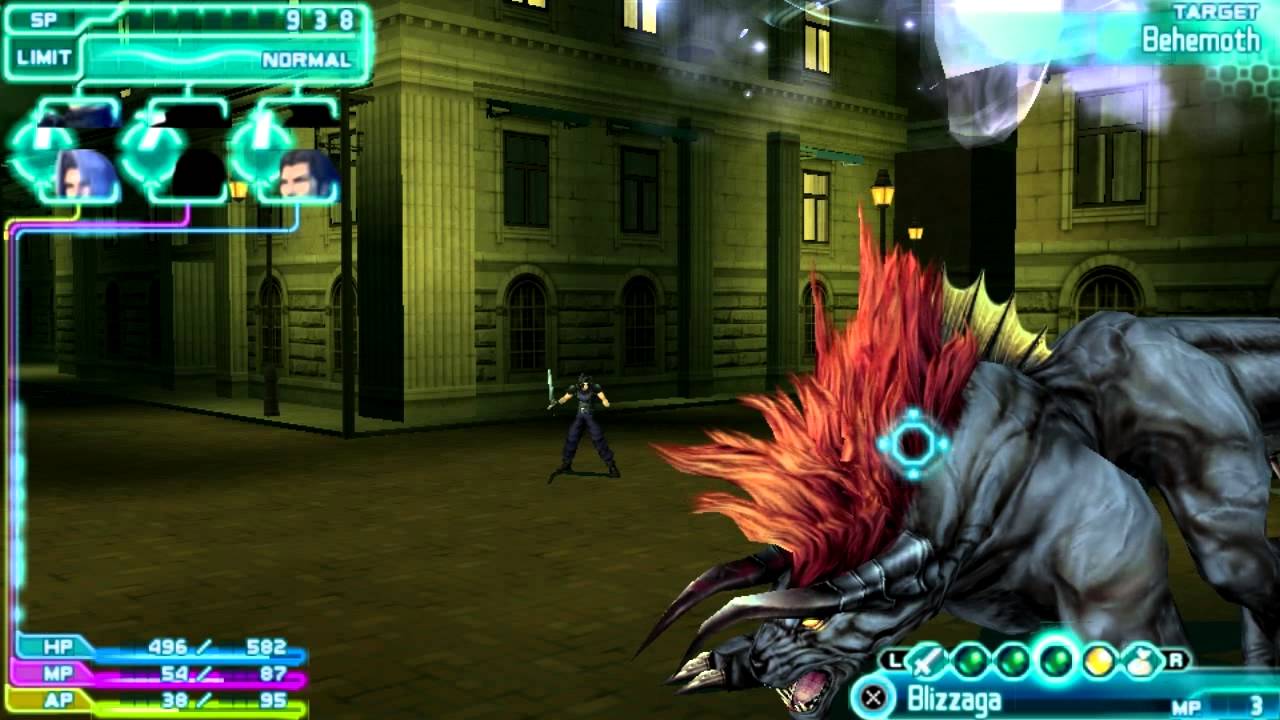 Still, on the topic of best Interesting PSP Games, Lovers of the Final Fantasy series will enjoy this real-time action prequel to the original PlayStation classic, FFVII.
Playing protagonist Zack Fair, who is a member of SOLDIER and a small character in FFVII, your job is to locate missing SOLDIERs, Angeal and Genesis, and discover the truth about the Shinra corporation. This game gives you proper combat that will only make you keep playing.
5. God Of War: Chains Of Olympus And God Of War: Ghost Of Sparta
In this game, we are shown Kratos during his decade-long service to the gods of Olympus, as he tries to rescue Helios — who, shockingly, he will end up killing — and save the Greek pantheon from Morpheus and Persephone, the god of dreams and the queen of the world under. Kratos gets to search for his missing brother and confront Thanatos at the deadliest venue possible — his domain of Death.
There you have it – a comprehensive list of Interesting PSP games. If you other recommendations, feel free to drop them in the comment section below.
Get the most important happenings in your inbox weekly