Norebase, an African trade technology company that has built a single platform for firms to start, scale, and operate in any African country, has received $1 million in pre-seed funding from Samurai Incubate and Consonance Investment.
Sahil Lavingia (Gumroad) and Kinfolk VC also contributed to the investment. Future Africa, Ventures Platform, Microtraction, Boleh Venture, Voltron Capital, Wuri Ventures, and Afropreneur participated in this round. Akinlade (Paystack), Odunayo Eweniyi (Piggyvest), Adia Sowho (MTN Nigeria), Akin Oyebode, and Seni Sulyman were among the African IT ecosystem leaders and angel investors in attendance.
Must Read: VR startup Moonhub raises $2.6M
This funding will enable the firm to move forward with plans to develop a plug-and-play company incorporation technology, expand its trademark registration technology stack, boost its existing staff of world-class talent, and create more research-led solutions.
It's pretty remarkable how Norebase envisions a future in which every company and people can experience Africa as a single market. We are delighted to be a part of their growth path, as their team includes some of the brightest minds on the continent, helping to reduce the complexities of launching in any African market, says Rena Yoneyama of Samurai Incubate.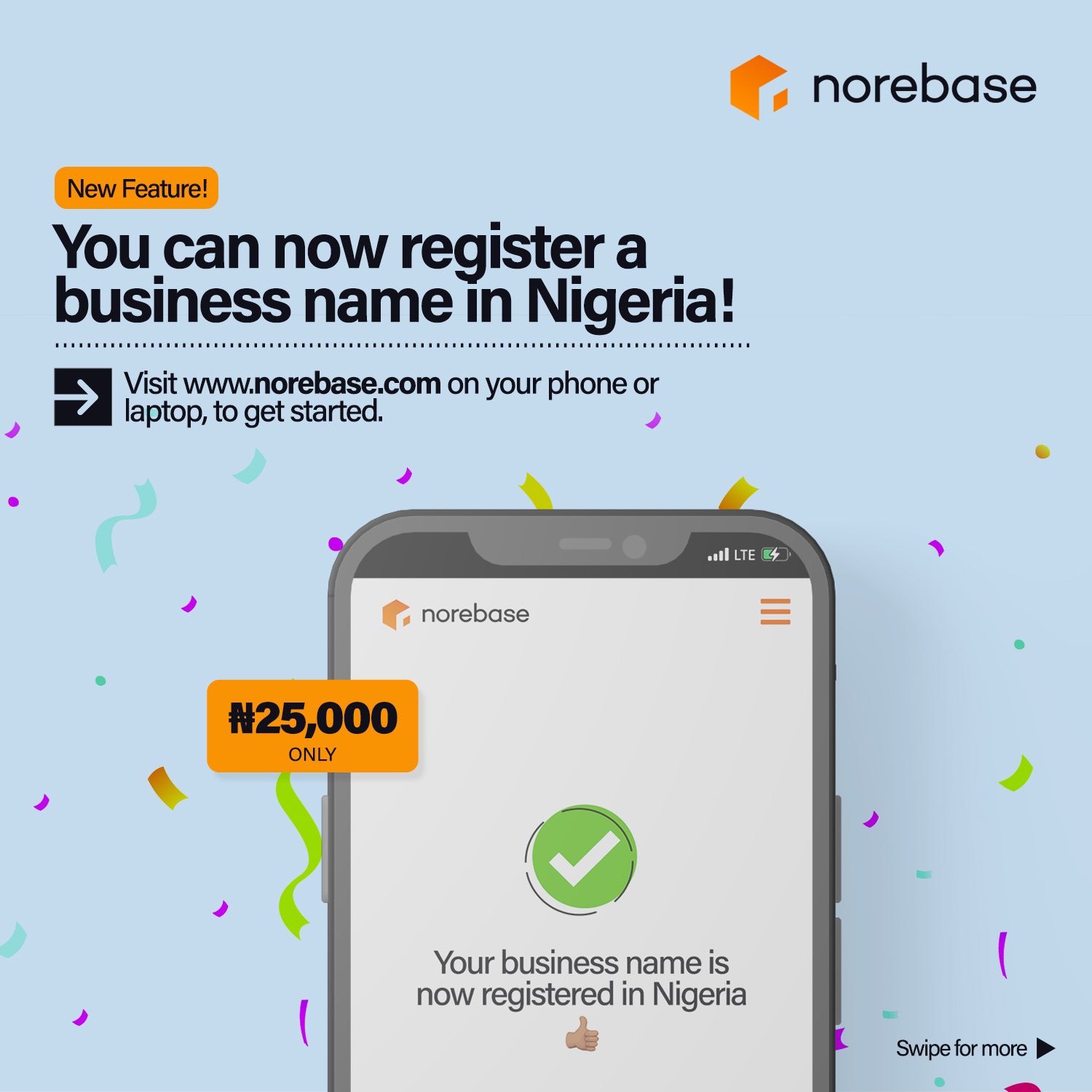 Norebase is a platform that allows African and non-African businesses to access the African continent as a single market and offers a channel for African entrepreneurs to access global markets (such as the USA). It was launched in September 2021. 
Established businesses can expand into new areas using the platform, while new enterprises can incorporate into any African country in minutes. The platform is also concerned with preserving African startups' and foreign firms' intellectual property as they grow. Ghana, Kenya, South Africa, Nigeria, Rwanda, Senegal, Cote d'Ivoire, Togo, Tanzania, Egypt, Mauritius, and Burkina Faso are among its donors.
Must Read: Demostack raises $34M in Series B Funding
The Norebase Incorporation API is an API service that allows other organizations to offer incorporation services to their customers via their websites. Customers can fill out a short form that is instantly uploaded to Norebase to register their business on their behalf.
After incorporation, the business registration documentation is also transmitted back over the API. The Norebase API can be used by banks, credit bureaus, payment processors, vendors, and any other company that interacts with registered businesses to eliminate any drop-off points in their production process, as well as the requirement for customers to leave their website/app to register a company before using the service.
Norebase sees itself as well-positioned to assist entrepreneurs, founders, and enterprises in launching and scaling their firms across borders to serve Africa's 1.2 billion people.