In January 2018, the Vivo X20 Plus UD started the in-display fingerprint scanner trend in mobile devices. Since then, some other phone brands have joined in the fun, the likes of Huawei, OPPO, OnePlus, Lenovo, Meizu, etc. In years to come, more manufacturers are expected to take up the challenge so let's prepare you to make the right choice with our list of 20 Phones With in-display fingerprint scanners in 2019:
1. Vivo V11 Pro
This is presently the least costly phone with an in-display fingerprint sensor. It uses the combination of IR based Face Unlock and fourth generation in-display sensor for quick unlocking. On its inside, it is powered by Qualcomm's Snapdragon 660 octa-core processor and also features effective rear and front cameras for its decent price. It also includes an AMOLED screen and dual SIM dual 4G VoLTE support.
2. OnePlus 6T
The phone has a 6.41-inch AMOLED display, 2,340 x 1,080-pixel resolution (402ppi) and 6GB/8GB RAM. Its rear (primary) cameras are 16MP & 20MP. And it weighs 185g. It also has a fingerprint reader below the screen.
All you have to do is place a finger on your phone's display and see it unlock, or open a password manager. The screen on this phone functions as a light source to light up your fingerprint.
3. Xiaomi Mi 8 Explorer Edition
Few of the remarkable features you get to enjoy on this phone are an in-display fingerprint scanner, 3D facial check, a transparent back, and many more. It has a 6.21-inch Super AMOLED display, 2,248 x 1,080-pixel resolution (402ppi), Android v8.1 Oreo and a Dual 12MP rear cameras. Its design displays punchy colors and amazing brightness. There is Wi-Fi, Bluetooth 5.0, NFC. Its 3D-sensing camera is pretty much the same thing as iPhone's Face ID.
4. Huawei Mate 20 Pro
Launched in October 2018, this device also had to make this list. It has a 6.39-inch AMOLED display with 3,120 x 1,440 resolution, 538ppi, 256GB built-in storage, expandable up to 256GB via nano-memory card, 24MP front camera and a non-removable 4,200mAh battery.
It weighs 189g. The phone has a fingerprint scanner below the phone's OLED display. This mobile device is not just futuristic, this style of unlocking aids a cleaner-looking device.
5. Vivo Nex
It is tipped to be a futuristic smartphone with an in-display fingerprint scanner, very thin bezels around its display, and other cute features. It comes with a 6.59-inch Full HD+ display, 8GB of RAM, 256GB of storage and a 4,000mAh battery.
TOF 3D camera includes point-to-point distance measuring and secure facial recognition to unlock the rear display.
6. Meizu 16
This phone comes with glass backs, and you'll notice thin bezels around its 6-inch display. It has a 6GB/8GB RAM, 12 & 20MP primary cameras, 3,010mAh Battery (non-removable). This is the first time the manufacturers decided to run on Qualcomm's excellent Snapdragon 800 series. As regards the camera, expect issues with its color accuracy. Its fingerprint sensor is easy to use even if it is not as fast as you might want it to be.
7. Meizu 16 Plus
One key difference between the Meizu 16 Plus and Meizu 16 is the former has a bigger screen of about 6.5 inches. It has a 2,160 x 1,080-pixel resolution (374ppi), 128GB/256GB ROM (non-expandable) and 3,570mAh Battery (non-removable). It also comes with a 20MP front-facing camera and its size is 182g.
8. Oppo R17 Pro
This mobile device has a triple-camera setup, a Snapdragon 710 chipset, 8GB of RAM, and loads of other fun features. There are also two non-removable 1,850mAh batteries (3,700mAh in total) to aid your phone's battery life the way it should be supported. You will not be able to view a real fingerprint scanner on this device as the Oppo R17 Pro has an in-display fingerprint scanner. The sensor can be seen below the display, just above the capacitive navigation buttons.
9. Vivo V11
This phone stormed the markets with so many amazing features that include a 6.4-inch Full HD+ display, an in-display fingerprint scanner, a nearly bezel-less design, and so on. Vivo was the first to manufacture a phone with an in-display fingerprint. The in-display fingerprint sensor is useful like it was on the X21 and the NEX. It takes less than a second to authenticate using the in-display sensor, plus Vivo also offers a facial unlock feature.
10. Huawei Mate 20 RS Porsche
It has a 6.39-inch display, a resolution of 1440 by 3120 pixels, 8GB RAM, along with several others. It comes with a 4200mAh non-removable battery, 24MP front camera, and sensors like Fingerprint sensor, Light sensor, Proximity sensor, Accelerometer, Barometer, Compass, Gyroscope.
11. Huawei Mate RS Porsche Edition
It has a smaller screen size of 6-inch OLED 2K display with 2880 by 1440 resolution when compared with Huawei Mate 20 RS Porsche. This phone has three rear cameras, 40 MP + 20 MP + 8 MP. And it weighs 183g. Many were disappointed by the in-display fingerprint sensor though.
12. Honor Magic 2
It is a beautiful device to look at. Features include Dual rear 24-megapixel shooters, 3500mAh battery (fast charging support), 157.32 x 75.13 x 8.3mm plus it weighs 206g. The Magic 2's on-screen fingerprint scanner's reliability is just average and can be improved on.
13. Lenovo Z5 Pro
This is one of the least costly sliding phones with an effective in-display fingerprint scanner. It has a 6.39-inch Full-HD+ AMOLED display, Octa-core Qualcomm Snapdragon 710 CPU, 3350mAh battery, 1080 x 2340-pixel resolution e.t.c.
With no space for a fingerprint scanner, the Z5 Pro decided to go for an in-screen one and it is pretty decent.
14. Oppo R17 Neo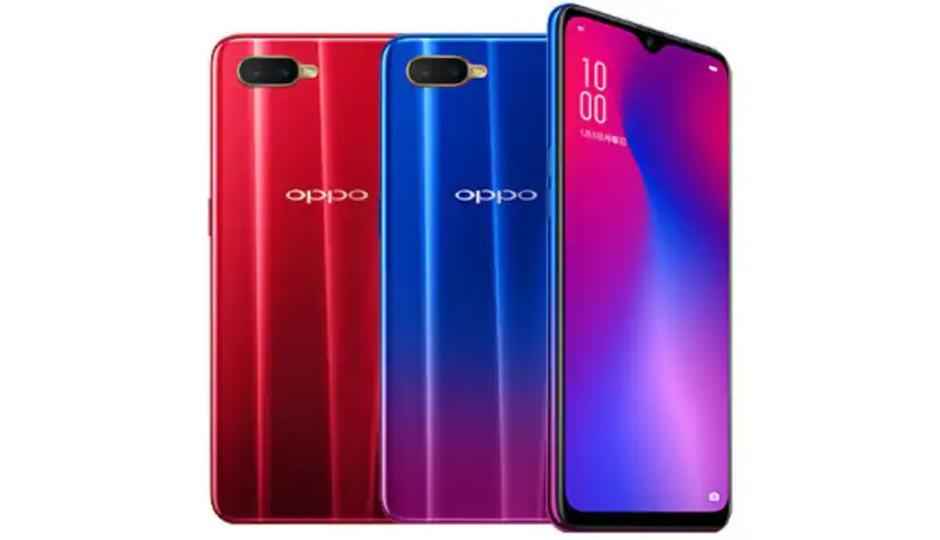 This phone is known to be the first mobile phone with an in-display fingerprint scanner to be introduced in Japan. It has 4GB RAM, Dual rear cameras, 16MP + 2MP, 3600mAh Battery, and it weighs 156g.
15. OPPO R17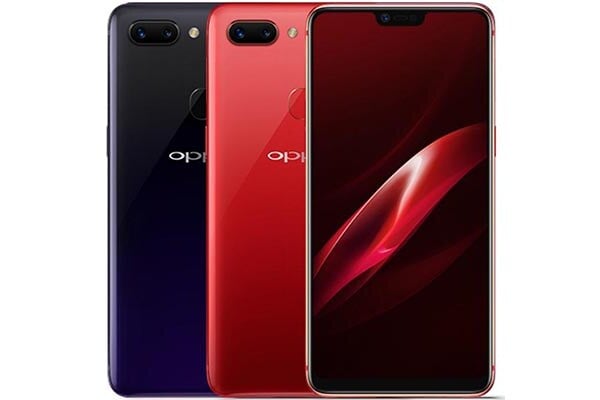 It was launched recently alongside its 6.4-inch display, 8GB of RAM, 128GB of ROM, on-screen fingerprint sensor, among other decent features. Other features are Front-facing camera, 25 MP, Qualcomm Snapdragon 670, Android v8.1 (Oreo) and a Dual SIM (Nano).
16. Vivo V11i
This mobile device has an Android v8.1 (Oreo), 6.3" (16 cm) Super AMOLED display, 19.5:9 aspect ratio, 4GB RAM and a 128GB built-in storage that is expandable up to 256GB. There is a Dual SIM option as well for that fancy it. Vivo is focusing on putting an in-display fingerprint sensor on its smartphones because it allows manufacturers make a phone with a near-bezel-less screen, while still having the fingerprint sensor at the front, which some users fancy over a rear sensor. It is not that effective though but the face unlock feature is appropriate and accurate enough not to be deceived by a picture of my face.
17. Oppo R15X
Another efficient mobile phone that is blessed with the in-display fingerprint scanner. This device has a Water-drop notch 6.4-inch AMOLED display, Octa-core Snapdragon 660 processor, 6GB of RAM, 128GB internal storage, Dual rear cameras, 16MP & 2MP e.t.c. This is OPPO's first smartphone to feature an in-display fingerprint scanner.
18. Oppo K1
Its rear cameras are 2, 16MP + 2MP, it also has a Selfie camera, 25MP, Snapdragon 660 chipset, 4GB/6GB of RAM, and a 3,500mAh battery. It is a cheap smartphone in the Indian market with an in-display fingerprint sensor.
19. VIVO X23
It runs on Funtouch OS 4.0 system. Selfie imaging will always be part of the most amazing options of the VIVO phones and the VIVO X23 is no different. Its 3400mAh battery can provide up to 2 days of normal use or 6 hours of constant use. It is a good choice if you consider its price tag.
It came with a biometric sensor that's placed under the display which is a fourth-generation under-display fingerprint sensor that is said to be more accurate for fingerprint recognition and faster device unlocking speed.
20. Vivo NEX
It is blessed with a usable touchscreen used to enjoy your selfie camera and even though Vivo clearly devoted more on the camera, fingerprint sensor and bezels, the materials and overall fit and finish are still very much decent. This phone actually brings about genuine change to smartphones.
There you have it – A comprehensive list of smartphones with in-display fingerprint scanners. If there are others not mentioned in this list, please do well to let us know in the comment section below.
Get the most important happenings in your inbox weekly