A properly designed avatar lets you show your personality, using a graphic image very bearing resemblance with your real face. They are not just entertaining to make, they also help to guarantee your safety online. Want to join in the fun, see our list of 6 Best Android Apps To Create Avatars:
1. Boomoji:

This is a very good avatar maker application. It scans your face via a selfie-and then creates a 3D avatar that totally resembles you. This app also lets you tweak the end results further for the perfect outcome.
Must Read: 10 Best Emoji Apps for Android
Users will be able to edit their hair colors, hairstyles, eye color, skin tones and so on. After building your avatar, Boomoji can be also be used for filming animated avatar movies with in-app scenes.
2. FaceQ:
This is a useful app for building sharp, cartoon avatars and it is simple to work with, even for those that are not great at drawing.
Must Read: 7 Best GIF Maker Apps For Your Android And iOS
Just select your gender and then make use of its several facial features such as eyes, nose, lips, hair e.t.c. Clothing and emotions can be tweaked as well and texts can also be included. The application would cost you nothing plus there are no ads.
3. SuperMii:

If you fancy anime and comic books, then this is the app for you. It grants you access to all the regular avatar personalization options you need and also allows you to control facial expressions. There are several dope features in it that will make things less complicated for you with its effective anime style.
4. Bitmoji:

This one is popular right now and it can connect to several applications, meaning you can easily use your avatar across all your online services. Snapchat users must already know about it. Bitmoji can link to your Gboard keyboard app, and this means that your avatar can be added to 3rd-party apps with just one touch of a button.
5. Androidify:
This application grants you the opportunity to build an avatar out of the Android logo. Global company, Google gave us this one and it is totally free to use. Just take the logo from the small green alien-looking robot we are all familiar with and give it a complete makeover for the perfect result.
6. Cartoon Maker: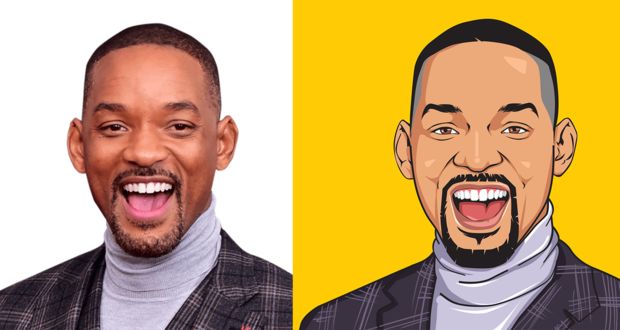 This is another application that concentrates on creating interesting avatars with comic-like features. It works like FaceQ and it gets the job done effectively. Going for an app like this means you will not be attempting to recreate something that resebles you, instead, you will be choosing an app that will help you to flaunt an entertaining and fun side of yourself.
More Information On Avatar
In computing, an avatar (also known as a userpic) is the graphical representation of the user or the user's alter ego or character.
An icon or figure representing a particular person in a video game, Internet forum, etc. It may take either a three-dimensional form, as in games or virtual worlds or a two-dimensional form as an icon in Internet forums and other online communities.
Avatar images have also been referred to as "picons" (personal icons) in the past, though the usage of this term is uncommon now.
It can also refer to a text construct found on early systems such as MUDs. The term "avatar" can also refer to the personality connected with the screen name, or handle, of an Internet user.
Some avatars are animated, consisting of a sequence of multiple images played repeatedly. In such animated avatars, the number of images, as well as the time in which they are replayed, vary considerably.
Another use of the avatar has emerged with the widespread use of social media platforms. There is a practice in social media sites: uploading avatars in place of the real profile image. The profile picture is a distinct graphics that represents the identity of the profile holder.
It is usually the portrait of an individual, logo of an organization, organizational building or distinctive character of the book, cover page, etc.
Using avatars as profile pictures can increase users' perceived level of social presence which in turn fosters reciprocity and sharing behavior in online environments.
According to MIT professor Sherry Turkle: "… we think we will be presenting ourselves, but our profile ends up as somebody else – often the fantasy of who we want to be".
There you have it – a comprehensive list of best Android apps to create avatars. If you have any personal favorites or other recommendations, feel free to drop them in the comment section below.