Single line plans were rampant in the past but things have changed since then. These days, a lot of US carriers, including the top guns like Verizon Wireless, AT&T, T-Mobile, and Sprint, provide family plans, have options for the family and we will break them down in our list of 7 Best Cellphone Family Plans:
1. Verizon Family Plans:
For big families that would want to register for America's largest wireless phone operator, this is the best option to go for.
Must Read: 5 Best Wi-Fi (Mifi) Hotspots Devices For You Right Now
There are several Unlimited plans to choose from and they make sure your children do not go over the data limits. Prices per line actually get slower as you add more lines and they also come with parental controls and location tracking features.
2. AT&T Family Plans:
AT&T provides 3 unlimited plans that are amazing for families. The least costly one is named Unlimited Starter and it costs $65 per month for one line, and there is also a 4-line bundle that goes for $140 — $35 per line. Bear in mind that under this plan, your 4G LTE data speeds could be affected at any time if the carrier gets excessive traffic.
3. T-Mobile Family Plans:
T-Mobile is special because it only provides unlimited postpaid plans, with no plans providing restricted amounts of data.
Must Read: 7 Best Dumb Phones
The plans offer unlimited talk, text, and data while in T-Mobile's network and you can even use unlimited 3G data for a hotspot. On top of that, you will also have access to unlimited talk, text, and 2G data in Mexico and Canada.
4. Sprint Family Plans:
Sprint has an Unlimited Kickstart plan that starts at only $35 a month. You can either purchase a device or bring yours and every line you add will cost an additional $35. Unlimited Kickstart does not have several appealing features, but it definitely saves you a lot of cash.
5. Project Fi Plans:
This one is from Google and it provides some of the best plans around. It is not just cheap but its coverage is amazing thanks to the 3 networks it uses: T-Mobile, Sprint, and US Cellular.
Must Read: 5 Best Google Fi Compatible Phones To Buy
The system will immediately know which has the best signal from time to time and connect to it. If you want low prices, however, Google Fi leverages on the power of Wi-Fi.
6. Simple Mobile Plans: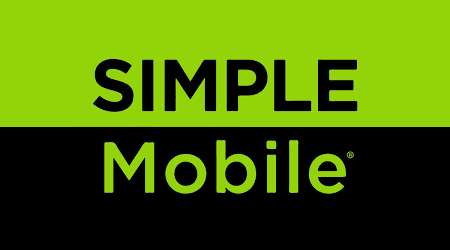 This one runs on T-Mobile's network and the prices definitely appear like they could rival Magenta. Every plan includes unlimited talk, text, international text, international calling to sixty-nine nations, and roaming in sixteen Latin American nations.
7. Cricket Wireless Plans:
Its single-line plans might not be too amazing, but things will get exciting as soon as you see prices drop after you add a few lines. Cricket also provides smaller 2GB and 5GB plans that will suit their young customers. The 2GB plan goes for $30 every month while the 5GB plan is $40 every month.
More Information On Data Plans:
Data plan refers to data quotas from a telecommunications or data hosting contract. Data plans are offered by internet service providers.
These include mobile data plans, offered on cellular networks, from cellular telephony companies, and those from conventional fixed landline links, amongst other forms of offered data communications. Network data hosting servers also offer plans based on data served, such as for websites.
Data plans are primarily designed by network carriers to limit the maximum amount of bandwidth offered for either cellular or cable services. This allows the network to facilitate more customers at a time while having less overall stress on its network.
Cellular and satellite networks especially require these systems due to the high upfront costs of towers or satellite transmitters, costing up to three-hundred-fifty thousand dollars for one tower.
Data plans, sometimes also referred to as data caps, are usually created by a binding contract between the telecommunications carrier and the user of their service.
This contract outlines a maximum amount of usable data, usually highlighted in either megabytes or gigabytes, allotted per month for the user.
In most cases companies will allow a user to surpass the amount of data allowed in the contract, however, will have to pay a per-gigabyte fee, ranging anywhere from five to fifteen U.S. dollars.
Data caps are often associated with the allowed speeds of the network offered, as an attempt to associate two data restrictions together, which helps them to target market sectors easily.
People who do not require fast data speeds usually do not need large data caps, and vice-versa. This also creates the ability for corporations to up-sell customers on higher-priced packages, similar to the operating methods of some cellular providers.
There you have it – a comprehensive list of 7 of the best cellphone family plans. If you have any persoanl favoritie or other recommendations, feel free to drop them in the comment section below.