Google Fi is a carrier service launched by Google in America, and it was formerly available for just Pixel and Nexus devices, however, Google has since extended support for several other
Android phones
. Before, it was very simple to select a Google Fi compatible device since there were only 2 or 3 of them, but the options are broader now, and therein lies the dilemma. Not to worry though, we have the best choices in our list of 5 Best Google Fi Compatible Phones To Buy:
1. Moto G7:
This has to be the cheapest device with Google Fi support. It possesses a 6.2-inch Full HD+ screen and it comes with a water-repellent design.
Must Read: Motorola Moto G7 Review – Specs, Features, and Price
The phone is based on the Android 9.0 Pie and it runs on the Qualcomm Snapdragon 632 processor. For battery, the device is powered by a 3000mAh battery and it supports 15W TurboPower charge.
2. OnePlus 7T:
This is a mid-ranged device that supports Google Fi and it is home to a 6.55-inch Fluid screen plus 90Hz refresh rate.
Must Read: OnePlus 7 Pro Review – Specs, Features, and Price
The phone comes with a triple rear camera setup including a 48MP primary sensor, 12MP secondary sensor, and a 16MP tertiary sensor. Its price is also very affordable for any interested customer.
3. Google Pixel 4 XL:
This device was unveiled last year and it has taken the world by storm since then. It comes with a 6.3-inch screen and is based on the Android 10.
Must Read: 7 Best Google Products You Need To Buy
It possesses a 3700mAh battery and USB Type-C support. The price is on the high side, however, so you should be aware of that fact.
4. Samsung Galaxy S20:
If you are searching for a Google Fi compatible device with 5G connectivity, this is the device to look at. It comes with a 6.2-inch punch-hole screen with a 90Hz refresh rate and its Samsung Exynos 990 processor is accompanied by 8GB RAM and 128GB onboard storage. The edge the device has over others is its expandable memory up to 1TB through a microSD card.
5. iPhone 11: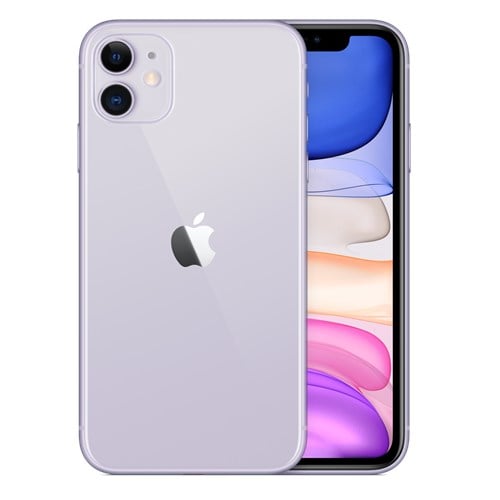 Do you use iPhone and you need a Google Fi compatible iOS device, this is the best fit to consider. Be aware that Google Fi compatibility is in its beta stage for Apple devices, but you will still be able to access all the services on your iPhone XR.
Must Read: How To Pair Your Mi Band With Google Fit
The device is home to a 6.1-inch screen with A13 Bionic processor. iPhone 11 also possesses a 12MP front camera for users that fancy selfies.
More Information On Google Fi:
Google Fi is a MVNO telecommunications service by Google that provides telephone calls, SMS, and mobile broadband using cellular networks and Wi-Fi. Google Fi uses networks operated by Sprint, T-Mobile, and U.S. Cellular. Google Fi is a service for US residents only, as of late 2019.
The service was launched for the Nexus 6, by invitation only, on April 22, 2015. The service was opened to the public on March 7, 2016, and support for additional devices, including the Pixel and Pixel XL smartphones, was introduced on October 4, 2016. On November 28, 2018, Google rebranded Project Fi as Google Fi and added support for more phones, including iPhones.
Google Fi automatically switches between networks depending on signal strength and speed. It can automatically connect to Wi-Fi hotspots with encryption through an automatic VPN. Phone calls transition between Wi-Fi and cellular networks. With all networks combined, the service covers more than 170 countries around the world.
Google Fi now offers an 'Unlimited' Plan for its users for a flat rate of $70 per month with up to 22GB of high-speed data. After 22GB, speeds are throttled to 256kbps. On both plans, users can pay an additional $10 per 1GB until their next billing cycle.
There you have it – a comprehensive list of Google Fi compatible phones. If you have any personal favorite or other recommendations, feel free to drop them in the comment section below.
Get the most important happenings in your inbox weekly