Finding the best computer mice is key if you desire comfort, performance, and precision while you work with your PC, therefore we can understand how stressful finding the right model can be. Not to worry though, because we can make things easy for you with this list of 7 Best Computer Mice For Your Laptop Or Desktop:
1. Logitech MX Master 3:
Reviewers and industry professionals have said good things about Logitech MX Master 3, so it must be doing something right. It helps those working hours and it comes with lots of handful controls, including customizable buttons, a scroll wheel with various modes, plus a secondary vertical scroll wheel that can be accessed with the thumb.
It also possesses an integrated battery that can last 70 days, multi-device/OS connection through Bluetooth or USB receiver, and cross-computer control.
2. Logitech MX Anywhere 2s: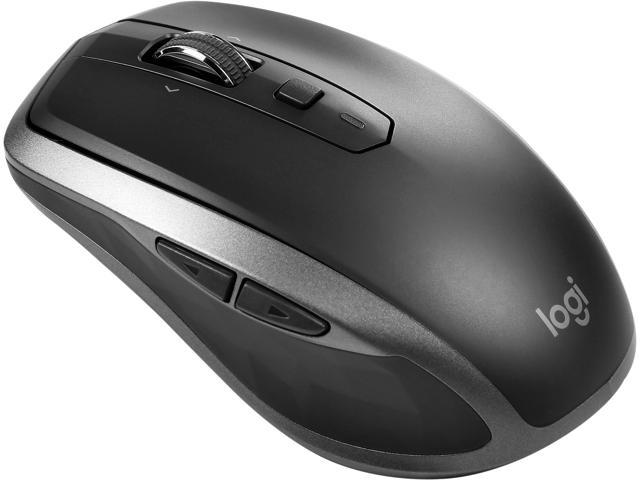 Anyone who needs more mobility will appreciate these mice, as it is not so big. You will have to make do without some comfort and there will be fewer buttons to use, however, it is still filled with lots of comfortable features.
Must Read: How To Use a Keyboard and Mouse on XBOX
Its 4,000 DPI sensor is precise as well and it is home to an integrated battery that should last for seventy days.
3. Anker Wireless Vertical:
Regular mice are amazing for most tasks, however, they can result in terrible wrist pain. This particular mouse might appear old, but it helps to ensure your hand is kept comfortably in a natural position.
It comes with 5 buttons to help you retain lots of functionality while controlling the mouse with a handshake position.
4. Razer Deathadder Elite: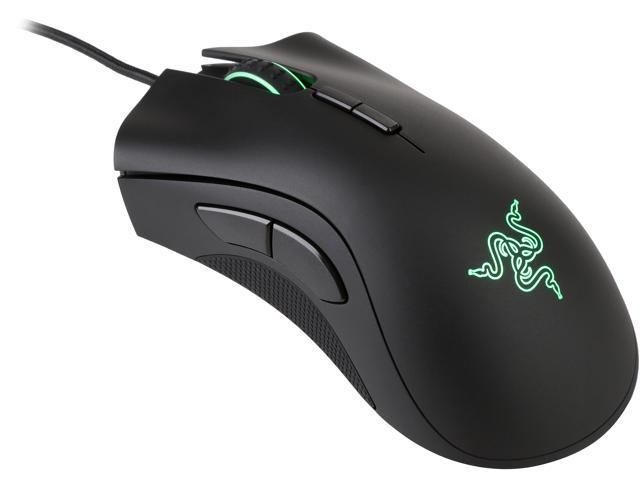 A good gaming mice had to make this list. This mouse guarantees more than just flashy lights and intimidating aesthetics.
Must Read: Top 10 Gaming Mouse to Buy Right Now
Gaming mice are meant to perform and offer comfort during long hours of hardcore gaming, and these benefits get carried over to normal computer usage. It is not expensive, and it possesses a 16,000 DPI sensor, mechanical switches, programmable buttons plus a comfortable design.
5. Logitech G903:
This is one of the best computer mices for gaming lovers. It comes with a brilliant 16,000 DPI sensitivity, a 1ms report rate, 11 programmable buttons, and its battery can last up to 180 hours. It is also very rechargeable and compatible with Logitech's Powerplay wireless charging pad.
6. Apple Magic Mouse 2:
This mouse is designed elegantly and it provides an integrated multi-touch surface that aids the use of gestures.
Must Read: How To Use A Keyboard, Mouse & Game Controller on Your
It is sleek and not heavy, as it weighs just 0.22 pounds. Its integrated battery and Bluetooth support also mean you not have to deal with wires at all.
7. SteelSeries Rival 710:
If you need a comfortable and ergonomic mouse that will ensure you remain in the game, this is the one to go for. Its TrueMove 3 optical sensor lends a maximum CPI of 12,000 with 350 IPS for 1:1 tracking. and it is filled with sixty million clicks and 2 RGB color zones that aid several color coordination.
More Information On Gadgets:
A computer mouse (plural mice or mouses) is a hand-held pointing device that detects two-dimensional motion relative to a surface. This motion is typically translated into the motion of a pointer on a display, which allows a smooth control of the graphical user interface of a computer.
The plural for the small rodent is always "mice" in modern usage. The plural of a computer mouse is either "mouses" or "mice" according to most dictionaries, with "mice" being more common. The first recorded plural usage is "mice"; the online Oxford Dictionaries cites a 1984 use, and earlier uses include J. C. R. Licklider's "The Computer as a Communication Device" of 1968.
The term computer mouses may be used informally in some cases. Although the plural of a mouse (small rodent) is mice, the two words have undergone a differentiation through usage.
The mousepad, the most common mouse accessory, appears most commonly in conjunction with mechanical mice because to roll smoothly the ball requires more friction than common desk surfaces usually provide. So-called "hard mousepads" for gamers or optical/laser mice also exist.
There you have it – a comprehensive list of 7 best computer mice for your laptop or desktop PC. If you have any personal favorite or other recommendations, feel free to drop them in the comment section below.