Are you aware that we have several amazing free-to-play MMORPGs for Personal Computer, console, and mobile users? And to make things more exciting, there are lots of gameplay styles and settings to guarantee the entertainment you so badly crave. For the best options right now, see our list of 5 Best Free MMORPGs:
1. ArcheAge:
If you love to spend lots of hours of one game, this is the free-to-play MMORPG option to go for. Unlike its rivals, it is home to a freeform class system with various interchangeable classes, letting you create a very special character.
Must Read: 10 Best RPG Games to Play
Even if it provides an expansive world and several methods to explore it, however, gamers are not happy with its pay-to-win mechanics connected to a paid subscription. But all in all, those that love to play longterm will find it very exciting.
2. Black Desert Mobile: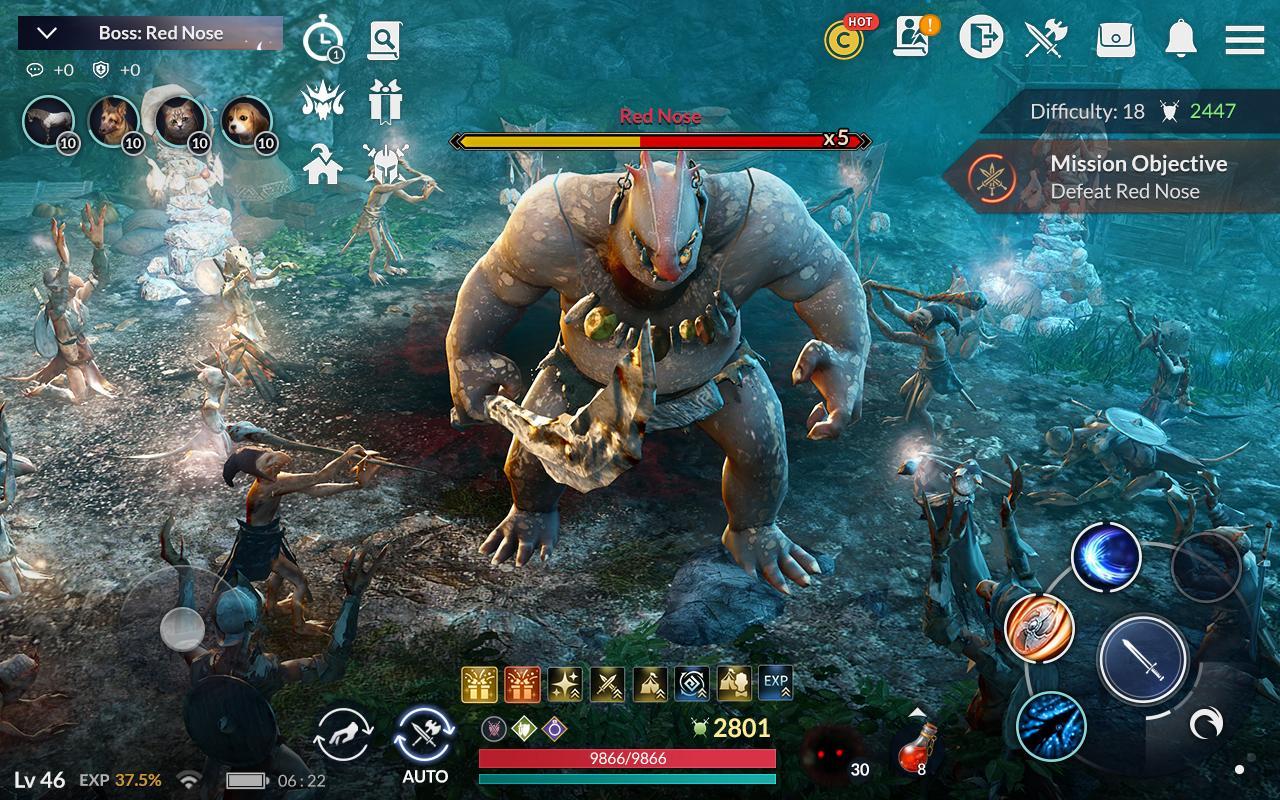 Even if the computer version of Black Desert Online is available as a one-time buy, the free mobile version of the famous Korean MMORPG had to make this list.
Must Read: 7 Best Free FPS Games
Launched last year, it provides the complete experience on a smaller screen for those that love to play while they are on the move. However, there are a few auto-play mechanics that lots of MMORPGs depend on, and free-to-play gamers will not be allowed to compete in high-level PvP.
3. EVE Online:
This is a popular MMORPG that became a free-to-play model months ago. It is surely one of the best games around because it is home to a really big universe and a fully player-controlled economy.
Must Read: Top 10 Offline RPG Games for Android
Its high level of freedom has resulted in major server-crashing space battles, amazing corporate espionage, and various spreadsheets. A subscription is available for EVE Online, however, it is not compulsory to play the complete game, and it can be bought for in-game cash.
4. Guild Wars 2:
This game almost got in the same "free-to-start" category, but its free version provides sufficient entertainment for lots of hours.
Must Read: 5 Best Gacha Games And Mobile RPGs For Android
Having said that, if you prefer to get involved in end-game content such as raids, cash has to be parted with. It is surely one of the best free MMORPGs around as it provides regular but refined gameplay for the genre.
5. Neverwinter:
This is a well known multi-platform game and it is brilliant for lovers of the popular tabletop, RPG Dungeons & Dragons. Before, the world and gameplay were based on the 4th edition ruleset, however, a recent update has taken both the narrative and gameplay up to 5th edition. The update also got rid of classes and game balancing, therefore if you are returning player, things are not the same.
More Information On Mobile Games:
A mobile game is a game played on a mobile phone (feature phone or smartphone), tablet, smartwatch, PDA, portable media player or graphing calculator. The earliest known game on a mobile phone was a Tetris variant on the Hagenuk MT-2000 device from 1994.
Today, mobile games are usually downloaded from an app store as well as from mobile operator's portals, but in some cases are also preloaded in the handheld devices by the OEM or by the mobile operator when purchased, via infrared connection, Bluetooth, or memory card, or sideloaded onto the handset with a cable.
Total global revenue from mobile games was estimated at $2.6 billion in 2005 by Informa Telecoms and Media. The total revenue in 2008 was $5.8 billion. The largest mobile gaming markets were in the Asia-Pacific nations Japan and China, followed by the United States.
In 2012, the market had already reached $7.8 billion. A new report was released in November 2015 showing that 1887 app developers would make more than one million dollars on the Google and iOS app stores in 2015.
Some mobile games are connected through Bluetooth using special hardware. The games are designed to communicate with each other through this protocol to share game information.
The basic restriction is that both users have to be within a limited distance to get connected. A Bluetooth device can accept up to 7 connections from other devices using a client/server architecture.
There you have it – a comprehensive list of 5 Best Free MMORPGs. If you have any personal favorite or other recommendations, feel free to drop them in the comment section below.