The most appropriate Google Home compatible devices function with Google Assistant to guarantee a smooth smart home system wherever you live. And if you must know, owners of popular Google Home speakers are able to communicate with any of the devices below with their voice and even have them paired with their smart home. To help you step up your smart home game this year, this article delivers a comprehensive list of 5 best google devices for your home.
1. Google Nest Hub (2nd Gen):
This is a brilliant display that serves as a communication center. It helps to monitor your sleep and when placed on your nightstand, it makes use of the Soli radar sensing chip to view how well you sleep at night and lots more.
Must Read: 5 Best Smart Displays For All Homes 
This is quite creepy I know, however, its contactless tracking abilities will make it seem like it is not even there. It also features air gestures, allowing you to pause, play YouTube clips and snooze an alarm.
2. August Wi-Fi Smart Lock:
This lock allows you to breathe easily when you try to remember if you locked your door. You can simply ask Google if your door is locked and it'll deliver your answer as soon as possible. In fact, users can also lock or unlock their doors using their voice, plus it allows you to monitor the visitors coming into your home. To make this lock more beautiful, it lets you open the door remotely for a pet owner or delivery man when you are not at home.
3. Ecobee (5th Gen):
This one comes with an Alexa speaker built-in and it is one of the best Google Home compatible devices out there. Users can turn to the voice assistant to keep every room in their home at the perfect temperature with Ecobee's enhanced remote sensors. These sensors can also detect both temperature and occupancy, which means that this thermostat will ensure the coldest areas in your home get warmed up, as long as people are there.
4. Wemo WiFi Smart Plug: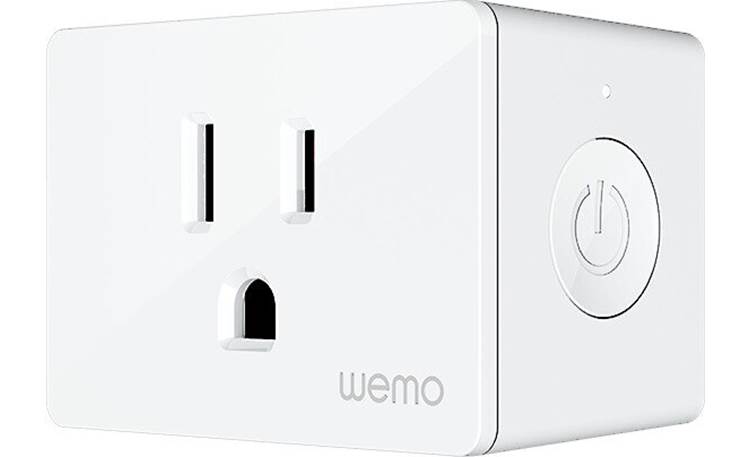 Even if this device doesn't have energy monitoring like some other smart plugs, it works effectively with most major smart assistants, including Siri.
Must Read: 5 Best Smart Plugs To Boost Your Home's IQ
It comes with a physical switch too, therefore if you prefer to not use your voice or an application to shut your appliance down or turn it on, simply tap the switch on it. It also possesses a superb Away mode, which makes it seem like you are around even when you're not by turning a lamp on from time to time.
5. Nest Doorbell (Battery):
This is one of the best video doorbells around nowadays and it stands out with its video quality and features. Top features like people, package, and car detection are actually available without a subscription, plus it guarantees 3 hours of rolling video recording free, making it top value for your hard-earned cash.
Must Read: 5 Best Smart Video Doorbells To Buy
Also, since these 3 hours of video are saved on the camera itself, if your power or internet connection breaks down, you'll still be able to watch every footage of people who come to your door.
wrapping up:
Having read through this list of 5 Best Google Devices For Your Home In 2022, you will agree with me that your smart home experience can be improved with these new reliable gadgets.
If you have any personal favorites we haven't mentioned above, kindly let us know in the comment section below. We would love to hear from you.
More Information On Gadgets:
A gadget is a small tool such as a machine that has a particular function, but is often thought of as a novelty. Gadgets are sometimes referred to as gizmos.
In the software industry, "Gadget" refers to computer programs that provide services without needing an independent application to be launched for each one but instead run in an environment that manages multiple gadgets.
There are several implementations based on existing software development techniques, like JavaScript, form input and various image formats.
The earliest documented use of the term gadget in context of software engineering was in 1985 by the developers of AmigaOS, the operating system of the Amiga computers (intuition.library and also later gadtools.library).
It denotes what other technological traditions call GUI widget—a control element in the graphical user interface. This naming convention remains in continuing use (as of 2008) since then.
It is not known whether other software companies are explicitly drawing on that inspiration when featuring the word in the names of their technologies or simply referring to the generic meaning.
The word widget is older in this context. In the movie "Back to School" from 1986 by Alan Metter, there is a scene where an economics professor Dr. Barbay, wants to start for educational purposes a fictional company that produces "widgets: It's a fictional product."