The days when buyers had restricted options when purchasing a new laptop are over. Technology has developed greatly in recent times and there are lots of options to choose from nowadays. It does not matter if you are searching for gaming laptops, PCs for coding, or computers for your place of work, your choices are never limited. For coders, check out our list of 7 Best Laptops For Coders:
1. APPLE MACBOOK PRO 15?:
This device from Apple comes with vital features and amazing accessories. With its fast Intel i7 or i9 processor and a 256GB-512TB SSD storage, it spots a gray color and flaunts a clear retina display.
Apple added the fresh Apple T2 chip that provides encrypted storage and safe booting for your rest of mind. Guaranteed around 8 hours of battery life, important features like Touch ID and the Touch Bar are also available to make your coding experience a seamless one.
2. ASUS ZENBOOK PRO 15: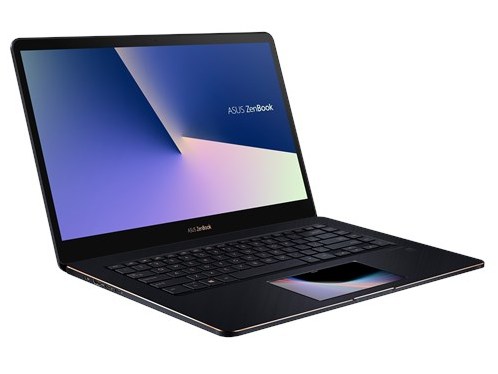 This one comes with a 15.6? 4k/UDH touchscreen and a lovely screen pad. The retail price is quite costly but you will surely get proper value for your money.
Must Read: 10 best laptops for college students
Its Intel's latest-gen Core i9-8950HK, 16 GB of DDR4 RAM, a lightning-fast 512 GB PCIe SSD drive will definitely aid programming, but if you ever get tired of coding, there is an NVIDIA GeForce GTX 1050 Ti GPU for quality gaming or video editing. Its screen pad works like a normal trackpad, however, it allows seamless swiping.
3. GOOGLE PIXELBOOK:
Google is into the laptop business too and this one is definitely unique. Of course, it comes with a built-in Google Assistant but its Intel i7 processor and 512 GB storage make it top quality.
Must Read: 10 Best Cheap Gaming Laptops
Other features like 16 GB RAM, 12.3" screen, make it a great option for whoever values portability. It is amazing for developers who fancy Linux. Coders that love OSes should stay away.
4. HP SPECTRE X360 GEMCUT 15T:
Still on the topic of best laptops for coders. If you fancy a gadget that is both a tablet and a laptop, then this is the one to roll with. You will have access to premium build quality and brilliant hardware here.
Must Read: 5 Best Laptop Cooling Pads
Intel's top hexacore i7-8750H CPU and NVIDIA GeForce GTX 1050Ti (4 GB) aid you to combine productivity and gaming superbly. Its lovely looking Touch 4K UHD display looks more expensive for its price.
5. ASUS VIVOBOOK 15 F512DA-EB51:
As you already know, ASUS is known for quality panels, ports, and power. This particular laptop might not be the best-looking laptop out there but it gets the job done in a very quality manner.
It is powered by an AMD Quad-Core R5-3500U CPU and it comes with 8 GB of RAM, a super-fast 256GB PCIe SSD, AMD's famous Radeon Vega 8 Graphics and a full HD 15" display.
Windows 10 Home is preinstalled and you will most likely appreciate its nano-bezel. Connectivity is guaranteed and it includes USB 3. 1 Type-C (Gen1), USB 3. 0, USB 2. 0, and HDMI.
6. MICROSOFT SURFACE PRO 6:
This one is a hybrid device because of its detachable keyboard, but it is very powerful and portable. It is great for students or anyone who needs a laptop wherever they are since its 12.3-inch PixelSense Display is super light.
It might not be useful for gaming, but this 2-in-1 possesses 16GB of RAM and a large 1TB solid-state drive and will cope with everything else you throw its way. Its battery life is also commendable with more than 8-10 hours after every charge.
7. DELL G7:
This big (17 inch) gaming laptop is just amazing for developers. It possesses a 9th gen Intel Core i7-9750H CPU, which works alongside a powerful NVIDIA GTX 1660 Ti 6Gb GPU and guarantees a seamless coding experience.
It also comes with a big real estate 144Hz display, which is super bright and well-calibrated. Programmers that cherish a versatile laptop will be happy with this one because it can handle coding, multimedia, gaming and so on.
More Information On Coding:
Computer programming is the process of designing and building an executable computer program to accomplish a specific computing result.
Programming involves tasks such as: analysis, generating algorithms, profiling algorithms' accuracy, and resource consumption, and the implementation of algorithms in a chosen programming language (commonly referred to as coding).
The source code of a program is written in one or more languages that are intelligible to programmers, rather than machine code, which is directly executed by the central processing unit.
The purpose of programming is to find a sequence of instructions that will automate the performance of a task (which can be as complex as an operating system) on a computer, often for solving a given problem.
The process of programming thus often requires expertise in several different subjects, including knowledge of the application domain, specialized algorithms, and formal logic.
Tasks accompanying and related to programming include testing, debugging, source code maintenance, implementation of build systems, and management of derived artifacts, such as the machine code of computer programs.
These might be considered part of the programming process, but often the term software development is used for this larger process with the term programming, implementation, or coding reserved for the actual writing of code.
Software engineering combines engineering techniques with software development practices. Reverse engineering is the opposite process. A hacker is any skilled computer expert that uses their technical knowledge to overcome a problem, but it can also mean a security hacker in common language.
In computer programming, readability refers to the ease with which a human reader can comprehend the purpose, control flow, and operation of source code. It affects the aspects of quality above, including portability, usability and most importantly maintainability.
Readability is important because programmers spend the majority of their time reading, trying to understand and modifying existing source code, rather than writing new source code. Unreadable code often leads to bugs, inefficiencies, and duplicated code.
A study found that a few simple readability transformations made code shorter and drastically reduced the time to understand it.
There you have it – a comprehensive list of best laptops for coders. If you have any personal favorites or other recommendations, feel free to drop them in the comment section below.