Nowadays, streaming on consoles happens all the time, even on the Nintendo Switch, but everything doesn't end with purchasing the best capture card out there. Be aware that having the right microphone is also very important and we have you covered with these amazing options. See 5 best microphones For streaming Nintendo switch:
1. Samson G-Track Pro USB Microphone:
This brilliant microphone is best described as the best all-in-one streaming mic. It actually helps with streaming with high-definition audio at 24-bit, 96kHz resolution and it also supports several recording setups.
Also, be aware that there are no driver installation needed here. It comes with a front panel mixer with mic and instrument levels, headphone volume controls, vibrant build quality and a reasonable price.
2. Blue Yeti:
This mic guarantees sharp, broadcast-quality sound thanks to its custom three-capsule array.
Must Read: 5 Best 3.5mm Microphones To Buy
It also grabs a maximum of 4 pickup patterns, plus it is very adjustable, therefore you can seamlessly optimize your recording space as much as you want. It is worth any amount you pay for it, and it'll deliver massive value for your money.
3. HyperX QuadCast S USB Microphone:
Still on the topic of best microphones For streaming Nintendo switch. This microphone can pick up sound with 4 different pickup patterns and record 48kHz sample rate at a 16-bit depth, guaranteeing you a precise and crisp recording across the mic's 20Hz-20k.
Must Read: 5 Best Podcasting Microphones
It is quite flashy as well because it comes with RGB lighting. Your recording will be super clear and the end result will be more than professional.
4. Blue Yeti Nano: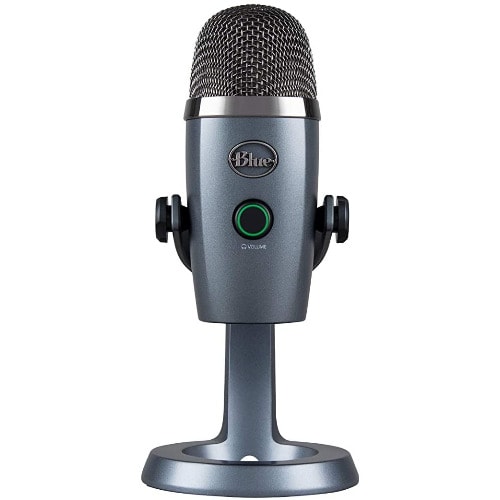 The Blue Yeti Nano is totally identical to Blue Yeti when it comes to size. Even if it loses 2 recording patterns in the process, the ones remaining are mainly for podcasting and streaming. It is a brilliant streaming companion and it is actually less affordable than the regular Blue Yeti microphone.
5. Elgato Wave 3:
This mic aids recording at high audio resolution with a 96kHz sample rate and 24-bit depth and it is home to Wave Link software to control your audio.
Must Read: 5 Best Mac-Compatible Microphone For Streaming
One of the advantages of using this mic is the accessories available to personalize your setup. In summary, this is a decent microphone, especially for streamers and you can expect massive value as a Nintendo Switch owner.
wrapping up:
There you have it – a comprehensive list of best microphones For streaming Nintendo switch.
More Information On Gadgets:
A gadget is a small tool such as a machine that has a particular function, but is often thought of as a novelty. Gadgets are sometimes referred to as gizmos.
In the software industry, "Gadget" refers to computer programs that provide services without needing an independent application to be launched for each one, but instead run in an environment that manages multiple gadgets.
There are several implementations based on existing software development techniques, like JavaScript, form input, and various image formats.
The earliest documented use of the term gadget in context of software engineering was in 1985 by the developers of AmigaOS, the operating system of the Amiga computers (intuition.library and also later gadtools.library).
It denotes what other technological traditions call GUI widget—a control element in graphical user interface. This naming convention remains in continuing use (as of 2008) since then.
It is not known whether other software companies are explicitly drawing on that inspiration when featuring the word in names of their technologies or simply referring to the generic meaning. The word widget is older in this context.
In the movie "Back to School" from 1986 by Alan Metter, there is a scene where an economics professor Dr. Barbay, wants to start for educational purposes a fictional company that produces "widgets: It's a fictional product."