If you are searching for the best UC Browser alternatives for Android, we can help. UC Browser is a popular web browser with more than 500 million installs on the Play Store. However, the application comes from a Chinese company and there are lots of ads on offer. There have been several privacy and security problems as well, which is why having options you can use is advisable. See the best options in our list of 5 Best Non-Chinese Alternatives To UC Browser:
1. Duck Duck Go Privacy Browser:
This is a privacy-centric browser that allows you to take control of your personal info while you browse the web. It is filled with ad trackers and it improves encryption protection.
Must Read: 10 Best Browsers For Android
The browser also reveals a Privacy Grade rating anytime you head to a site to reveal how protected you are. It also possesses a fire button to clear all tabs and data asap.
2. Google Chrome:
This browser supports dark mode and it is home to a dedicated Lite mode to preserve your data. On top of that, it allows you to save and sync your accounts, passwords, and payment methods across all your devices.
Must Read: How to Block Websites on Chrome Desktop and Mobile
The amazing thing about Chrome is that it also comes with safe browsing to safeguard you from harmful sites. It even offers a built-in Google Translate that will translate full webpages to languages of your choice.
3. Microsoft Edge:
Microsoft Edge for Android syncs all your preferred favorites, passwords, and other saved data safely across your devices, just like Google Chrome.
Must Read: How to Make Google Your Homepage on any Browser (Chrome, Firefox
On top of that, it is filled with privacy features such as 3-level tracking prevention, AdBlock Plus, and InPrivate mode.
4. Brave Browser: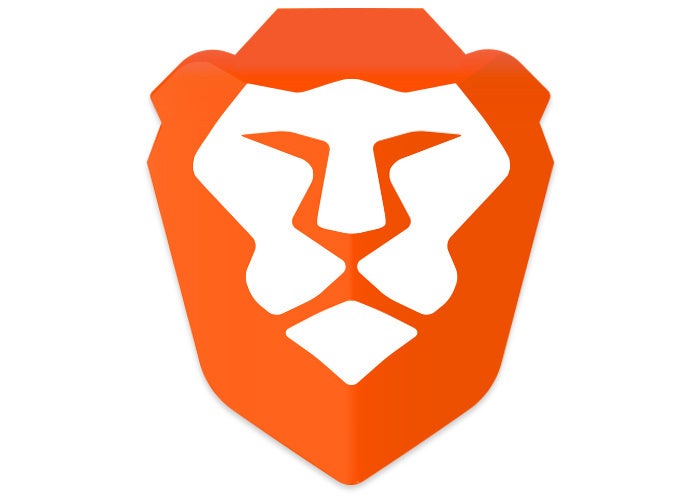 Brave Browser is an open-source browser based on Chromium that provides multi-platform support, including your Android device. It mainly concentrates on delivering speed and privacy while providing lots of vital features.
This browser can automatically redirect unsecured pages to HTTPS using HTTPS Everywhere and it also helps to block pop-ups, ads, third-party cookies, and other trackers. It even reveals a live count of trackers blocked, alongside data and time saved directly on the homepage.
5. Jio Browser:
This is an Indian alternative of UC Browser, and it is very lightweight, measuring only 6MB in size. It is home to an easy and uncomplicated UI and it is quite simple to use without other luxury and unnecessary features. You will also have access to dark mode, secure incognito mode, and support for regional languages. The browser even offers the latest news and clips on the homepage, just like UC Browser.
More Information On UC Browser:
UC Browser is a Chinese web browser developed by the Singapore/China-based mobile Internet company UCWeb, which is in turn owned by the Alibaba Group. It was more popular than Google Chrome in some of Asia's fastest-growing markets like India and Indonesia, but it has been declining in popularity.
Originally launched in April 2004 as a J2ME-only application, it is available on a number of platforms including Android, BlackBerry OS, iOS, Java ME, Symbian, Windows Phone and Microsoft Windows. UC Browser was announced to be the 8th most downloaded mobile app of the decade, from 2010 to 2019.
The browser uses cloud acceleration and data compression technology. UC Browser's servers act as a proxy which compresses and renders web pages before sending them to users. This process helps to load web content faster.
The browser can adapt to some network environments and support multi-file format downloading. In addition, UC Browser has an HTML5 web app and cloud syncing features. It also has a feature called "fast download", which downloads a file in multiple parts simultaneously.
UC Browser is available on several smartphones and feature phone platforms, but the Android mobile operating system represents the largest user base for the company, accounting for 300 million of its 500 million users total.
There you have it – a comprehensive list of non-chinese alternatives to UC browser. If you  have other recommendations or any personal favorites do well to drop them in the comment section below.