There are several amazing smartphones to purchase in the UK, however, £1,000+ phones will most likely not appeal to savvy phone users who need something affordable. Not to worry though, because these days, you can get a "flagship monster" for half that price. See the best options in our list of 6 Best Phones Under £300 In The UK:
1. Samsung Galaxy A51:
This device is blessed with style and features that are definitely appealing to buyers. It possesses an amazing 6.5-inch AMOLED display, a quad-camera setup (main, zoom, ultra-wide, macro), and a big 4,000mAh battery.
Must Read: 5 Best Phones For Gaming
It might not come with the most powerful chipset around, but it's Exynos 9611 is decent enough to cope with everyday use and 3D gaming.
2. Redmi Note 9 Pro:
As you already know, Redmi does not joke with design, performance, and battery life. It possesses a brilliant 64MP camera, a big 5,020mAh battery, and a 6.67-inch Full HD+ IPS display. It also comes with a 3.5mm headphone port, a side-mounted fingerprint scanner, 30W fast charging, and microSD expansion.
3. Realme X50 5G:
This device is massive value for your hard-earned cash. It possesses a 120Hz display and it comes surrounded by thin bezels.
Must Read: 5 Best Mint Mobile Phones To Buy
It also guarantees you a smooth screen, a big 4,200mAh battery, 30W fast charging, and Snapdragon 765G SoC.
4. Oppo Reno 2Z: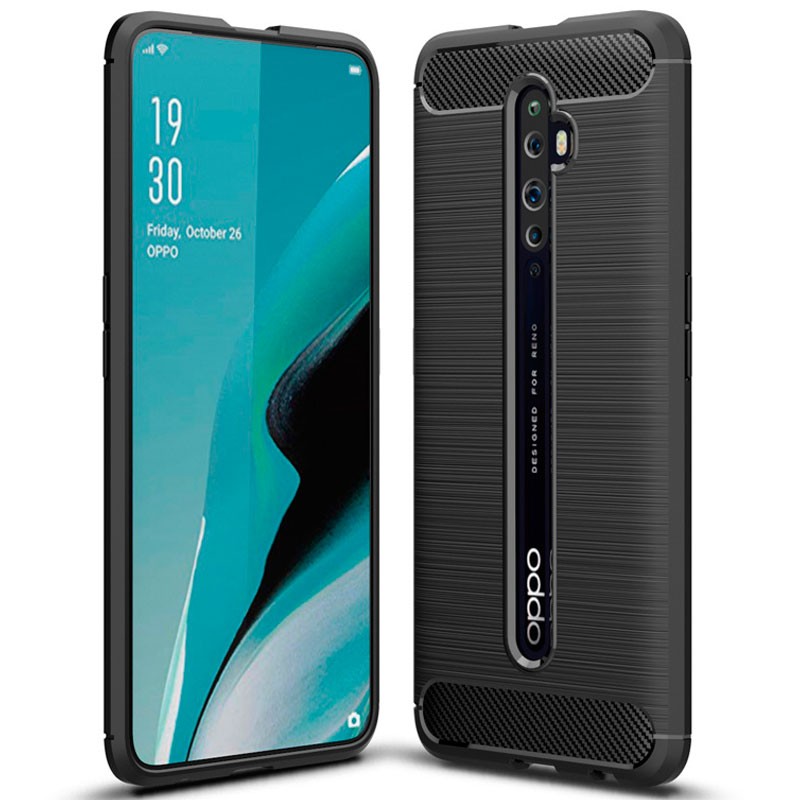 Oppo's Reno 2Z comes with a dope OLED display due to its motorized pop-up selfie camera.
Must Read: 5 Best Smartphones With Edge Displays
The camera might not be the best on this list, but it is still decent overall. Its ColorOS is not that appealing, but there are still lots of extra applications and features you will be happy about. You will also have access to its 4,000mAh battery and 20W fast charging.
5. Motorola One Vision:
This device is one to buy as it grants you access to a lovely 21:9 aspect ratio display and a dual-camera setup. Its 48MP main shooter will guarantee brilliant photo results that you will be proud of. However, its battery life can be improved on and the punch hole should be less large.
6. Honor 9X:
There are several Honor devices that can be purchased in the UK, but this one is the best for its decent price. It is not as good as the Honor 20 or Honor 20 Pro, but its features are impressive as well. It comes with a MicroSD slot, a USB-C port, and a headphone jack, and 4,000mAh battery.
More Information About A Smartphone:
Smartphones are a class of mobile phones and of multi-purpose mobile computing devices. They are distinguished from feature phones by their stronger hardware capabilities and extensive mobile operating systems, which facilitate wider software, internet (including web browsing over mobile broadband), and multimedia functionality (including music, video, cameras, and gaming), alongside core phone functions such as voice calls and text messaging.
Smartphones typically contain a number of metal–oxide–semiconductor (MOS) integrated circuit (IC) chips, include various sensors that can be leveraged by their software (such as a magnetometer, proximity sensors, barometer, gyroscope, or accelerometer), and support wireless communications protocols (such as Bluetooth, Wi-Fi, or satellite navigation).
In the early 2010s, larger smartphones with screen sizes of at least 5.5 inches diagonal, dubbed "phablets", began to achieve popularity, with the 2011 Samsung Galaxy Note series gaining notably wide adoption.
In 2013, Huawei launched the Huawei Mate series, sporting a 6.1-inch HD (1280×720) IPS+ LCD display, which was considered to be quite large at the time.
In 2019, the majority of smartphones released have more than one camera, are waterproof with IP67 and IP68 ratings, and unlock using facial recognition or fingerprint scanners.
One of the main characteristics of smartphones is the screen. Depending on the device's design, the screen fills most or nearly all of the space on a device's front surface. Many smartphone displays have an aspect ratio of 16:9, but taller aspect ratios became more common in 2017.
There you have it – a comprehensive list of 6 best phones under £300 in the UK. If you have any personal favorite or other recommendations, feel free to drop them in the comment section below.