The PSP is home to lots of entertaining and special games plus various handheld takes on already-popular franchises. Are you a PSP owner, you definitely need
interesting games
to make it worth the cash you paid. If you have run out of options and won't mind some help, see our list of 7 Best
PlayStation Portable Games
Ever:
1. Burnout: Legends:
High-velocity racing can be expected here alongside various tracks and gameplay modes to aid the creation of a deep, brilliant package for lovers of racing games.
This game will grant you access to fan-favorite tracks and modes such as Pursuit, where gamers will be able to control a police car and try to defeat illegal street racers before they disappear. It possesses 95 unlockable cars, 18 distinct maps, and 9 special race types.
2. Castlevania: Dracula X Chronicles:
Castlevania: Rondo of Blood was available in Japan in 1993 while the English version was released 13 years ago. This game combines both Rondo and its popular sequel, Castlevania: Symphony of Terror into one amazing vampire-slaying package.
Must Read: How To Play PSP Games On Android Devices
In this game, gamers can play as protagonists Richter Belmont and Alucard and attempt to avoid perilous 2D, castles, dungeons as they try to conquer Dracula.
3. Daxter:
It is filled with amazing personalities and humor that perfectly suit the light, skill-based platforming that dominate this game.
Must Read: Top 7 Best PPSSPP Games for Android
It's amazing colors and soft details give it lots of flairs. Add some mini-games and you will surely have a nice time with it.
4. Crisis Core: Final Fantasy VII: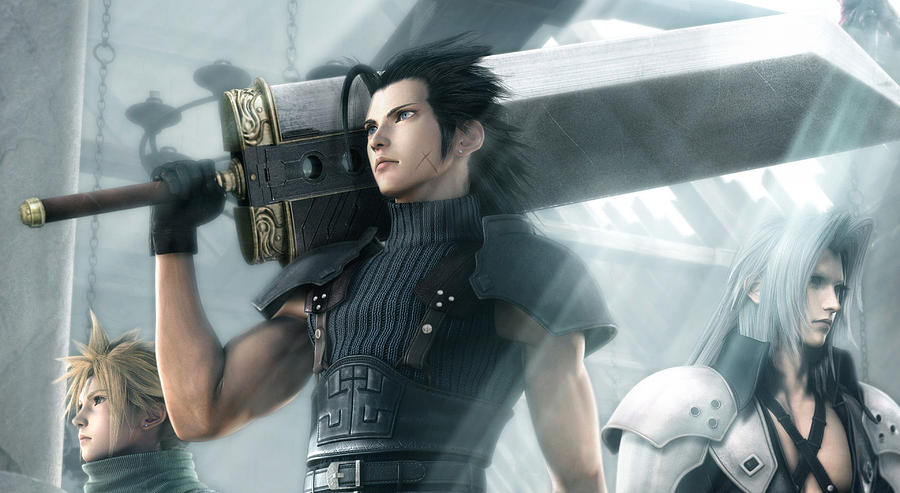 If you cherish the Final Fantasy series, you will love this one. You will be playing protagonist Zack Fair, a member of Soldier and a little character in FFVII, and gamers will have to search for missing soldiers, Angeal and Genesis before discovering the truth behind the Shinra corporation. There is real-time combat in this one and it is very immersive.
5. God of War: Chains of Olympus and God of War: Ghost of Sparta:
In this game, you will see Kratos during his decade long service to the gods of Olympus as he tries to save Helios, who he ends up killing to save the Greek pantheon from Morpheus, the god of dreams, and Persephone, the queen of the underworld.
Must Read: How To Use A Keyboard, Mouse & Game Controller on Your Android Device
Ghost of Sparta focuses on Kratos after the events of the original God of War, who keeps looking for his lost brother, Deimos and battles Thanatos in his domain of Death.
6. Grand Theft Auto: Vice City Stories and Grand Theft Auto: Liberty City Stories:
Because you do not own an automobile does not mean you cannot have some major fun on the road. With this game, you will be able to steal cars and stage memorable shootouts with the police right from the back seat of a public bus.
Liberty City Stories, a prequel to Grand Theft Auto III, focuses on Antonio "Toni" Cipriani during his journey as an Italian mafia in Liberty City. Vice City Stories, a prequel to Vice City, is all about a soldier, Victor Vance who builds a crime empire in Miami-Esque Vice City.
7. Kingdom Hearts: Birth by Sleep:
It was released 10 years ago and it brings back the well-known combat system from Kingdom Hearts 2 with a few additions. It centers around Terra, Aqua, and Ventus, 3 apprentice Keyblade wielders on their memorable journey throughout various Disney environments.
More Information On Your PSP:
The PlayStation Portable (PSP) is a handheld game console developed and marketed by Sony Computer Entertainment.
It was first released in Japan on December 12, 2004, in North America on March 24, 2005, and in PAL regions on September 1, 2005, and is the first handheld installment in the PlayStation line of consoles. As a seventh-generation console, the PSP primarily competed with the Nintendo DS.
The PSP was received positively by critics and sold over 80 million units during its ten-year lifetime. Several models of the console were released before the PSP line was succeeded by the PlayStation Vita, released in Japan in 2011 and worldwide a year later.
The Vita has backward compatibility with PSP games that were released on the PlayStation Network through the PlayStation Store, which became the main method of purchasing PSP games after Sony shut down access to the store from the PSP on March 31, 2016.
Hardware shipments of the PSP ended worldwide in 2014; production of UMDs ended when the last Japanese factory producing them closed in late 2016.
To make the unit slimmer, the capacity of the PSP's battery was reduced from 1800 mAh to 1200 mAh in the PSP-2000 and 3000 models. Due to more efficient power use, however, the expected playing time is the same as that of older models.
The original high-capacity batteries work on the newer models, giving increased playing time, though the battery cover does not fit.
The batteries take about 1.5 hours to charge and last for between four-and-a-half and seven hours depending on factors such as screen brightness settings, the use of WLAN, and volume levels.
In March 2008, Sony released the Extended Life Battery Kit in Japan, which included a bulkier 2200 mAh battery with a fitting cover.
In Japan, the kit was sold with a specific-colored cover matching the many PSP variations available. The North American kit released in December 2008 was supplied with two new covers; one black and one silver.
Sony came under scrutiny online in December 2006 for a guerrilla marketing campaign in which advertisers posed as young bloggers who desperately wanted a PSP. The site was created by advertising firm Zipatoni.
There you have it – a comprehensive list of best PlayStation portable games ever. If you have any personal favorites or other recommendations, feel free to drop them in the comment section below.
Get the most important happenings in your inbox weekly