Buying something that will be useful for a pilot can be difficult and confusing. However, there are lots of tech products that are available and useful in making their job easier. Since they spend too much time in the air and at the airport, they rarely have the time to get these gadgets themselves anyway, meaning, your gesture will be duly appreciated. See some decent options in our list of 7 Best Professional Pilot Gifts.
1. Flyboys F-16 Viper IFR/VPR Pilot Kneeboard:
With this product, pilots will find writing on their laps easier. This Kneeboard helps them to keep tabs, mobile devices and other accessories readily available for use. The clipboard area is 8 by 5 inches and the full length of the kneeboard is9 inches. Its tri-folds also make it simpler to store when it is not in use. It can be bought in several colors like black, desert tan, navy blue, and olive green.
2. LED Pilot Pen:
Pilots write a lot even if it gets pretty hard to see in the cockpit between sunset and sunrise. With this pen, however, they can easily use its built-in flashlight at the tip to see pages of books very clearly.
Must Read: 10 Best Weather Apps For Pilots
The pen can function as a small flashlight by simply retracting it. It is also great for reading notes, checking a map or searching through the lift bag.
3. Van Heusen Short Sleeve Aviator Shirt:
A pilot shirt is an important item all pilots must own. Made of 65 percent polyester and 35 percent cotton, it is simple to take care of. Its spread collar makes it look new school but it still maintains a reasonable level of professionalism. It comes with 2 flap pockets and a pencil slot.
4. Flight Outfitters Lift Bag: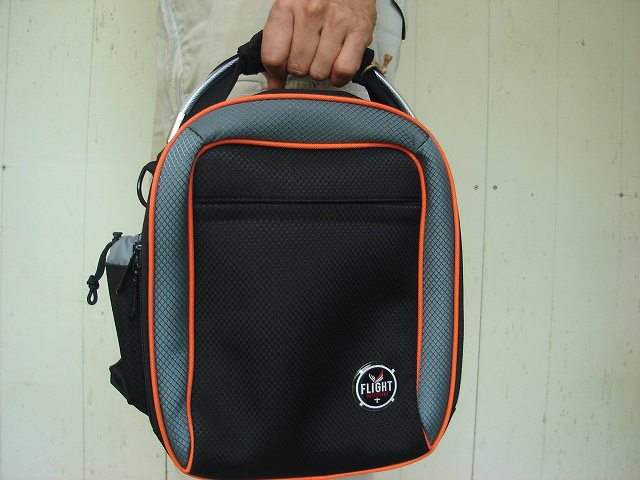 Still on the topic of best professional pilot gifts, Finding it easy to carry all the essentials is an advantage for pilots and what better way to make it happen than with a quality bag? This bag is amazing for carrying everything you need plus extras.
Must Read: Best Apps For Finding Cheap Flights 2020
It is home to various pockets for storing and organizing accessories as well. On its outside, you will also find pockets for water bottles, fuel tester, and chargers too.
5. Garmin VIRB Ultra 30:
This device is brilliant for pilots who like to capture in-flight footage or capture adventures between flights. Its action camera is lightweight, waterproof and simple to use.
Must Read: =7 Best Travel Pants To Buy
It can also record amazing 4K/30fps videos plus there are features that will overlay gauges and graphs on top of action data. Your footages will surely be stable even when the camera itself is not well-positioned.
6. ASA KB 1 VFR Kneeboard:
When it comes to kneeboards, some pilots prefer to keep it simple. This kneeboard does just that by offering a strong, hard surface for in-flight note-taking.
Its velcro fasteners let the kneeboard adjust itself without removing the entire board. It comes with a pen/pencil holder on the leg band for simple access and fast note-taking.
7. AO Eyewear Original Sunglasses:
If we are talking aviation glasses, this product definitely stands out. Since pilots fly regularly at high altitudes, they are exposed to higher levels of UV light, which could be a danger for eyesight.
Not to worry though, with these glasses, human eyes remain protected and there will be zero distortion in vision. Its frames are solid and the glass lenses are distortion-free. It provides 100 percent UV protection too.
More Information On Pilot In Command:
The pilot in command (PIC) of an aircraft is the person aboard the aircraft who is ultimately responsible for its operation and safety during flight. This would be the captain in a typical two- or three-pilot aircrew, or "pilot" if there is only one certified and qualified pilot at the controls of an aircraft.
The PIC must be legally certificated (or otherwise authorized) to operate the aircraft for the specific flight and flight conditions, but need not be actually manipulating the controls at any given moment.
The PIC is the person legally in charge of the aircraft and its flight safety and operation, and would normally be the primary person liable for an infraction of any flight rule.
The strict legal definition of PIC may vary slightly from country to country. The International Civil Aviation Organization, a United Nations agency, the definition is: "The pilot responsible for the operation and safety of the aircraft during flight time.
" Flight time for airplanes is defined by the U.S. FAA as "Pilot time that commences when an aircraft moves under its own power for the purpose of flight and ends when the aircraft comes to rest after landing."
This would normally include taxiing, which involves the ground operation to and from the runway, as long as the taxiing is carried out with the intention of flying the aircraft.
Logging flight time as a PIC is different and distinct from acting as the legal PIC for a flight. In general, the PIC of a given flight may always log his or her flying time as such, while other crew members may or may not be authorized to log their time on that flight as PIC time, depending on the specific circumstances and the controlling jurisdiction.
There you have it – a comprehensive list of best professional pilot gifts. If you have any personal favorites or other recommendations, feel free to drop them in the comment section below.