In recent times, we have seen a plethora of OEMs adopt the use of smartphones as a remote control for many gadgets. Personally, I see this as a good move, as we necessarily do not have to bother about having the right remote in hand. All we need to do is grab our smartphones, which is almost always with us. To further clarify this point, we explore a comprehensive list of 5 best smartphone-controlled gadgets you should know about.
1. Deeper PRO+ Smart Sonar Castable And Portable WiFi Fish Finder:
If you ever need to know instant depth and water temperature measurements, you just have to cast out your Deeper Smart Sonar PRO+. This device helps to identify elements that fish fancy e.g humps, depressions, and marginal shelves. It also helps users to know relevant details concerning the bottom, and since it comes with sonar, you can even locate the fish.
2. POWERUP 4.0 The Next-Generation Smartphone Controlled Paper Airplane Kit:
The good news is you can actually be in control of a brilliant paper airplane that dazzles with high-speed tricks. Its Bluetooth module, which includes autopilot control, simply connects to your device to ensure you enjoy the pleasure of flying.
Must Read: 5 Best Smartphone Controlled Drones
Just charging it for thirty minutes lets you keep your plane on air for ten minutes and 230 feet high. You only have to connect the added micro USB cable to a charging port and fly away.
3. DEERC RC Cars DE36W Remote Control Car:
Still, on the topic of the 5 best smartphone controlled gadgets, you should know about. This brilliant truck will not just allow you to drive it via your mobile device, it will even let you capture superb visuals through its camera.
Must Read: 5 Best Remote Control Cars
It comes with a 720p HD wifi camera and first-person view transmission, meaning you can view sharp photos and videos from the phone application. The 45° adjustable angle widens your shooting range as well, plus it is home to advanced anti-skid tires, shock absorbers, and anti-collision beams.
4. Cheerwing U12S Mini RC Helicopter: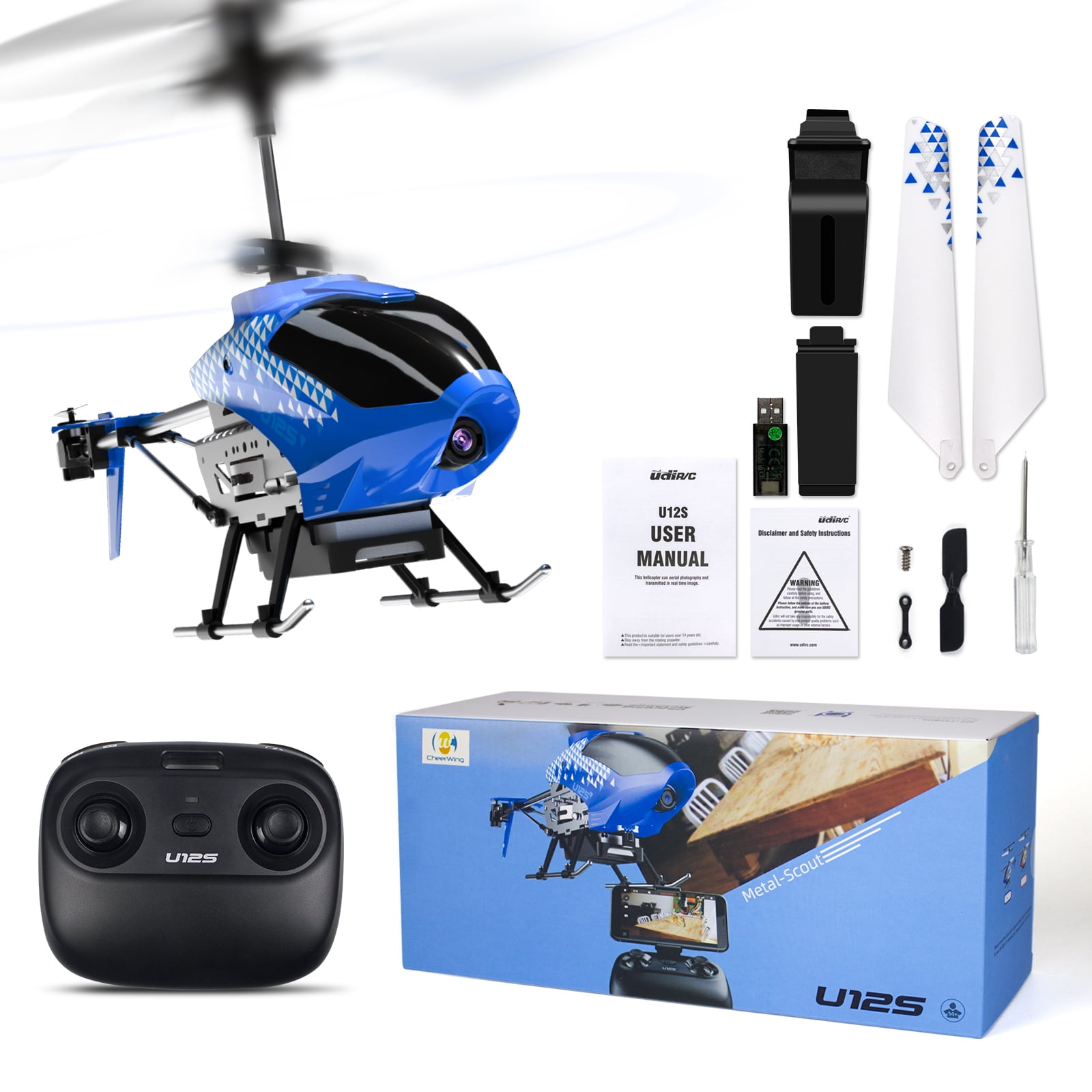 This one will help you enjoy your helicopter trips as much as possible, and it even lets you record beautiful images with your phone's camera.
Must Read: 5 Best Smartphone Controlled Drones
Just press one key to start a flight, and this miniature helicopter will take off and hover at a certain altitude, plus it will maintain even when you are not hands-on thanks to its Altitude Hold feature. It is also home to two-speed modes, making it useful for pilots of several ability levels.
5. Sphero SPRK+: App-Enabled Robot Ball: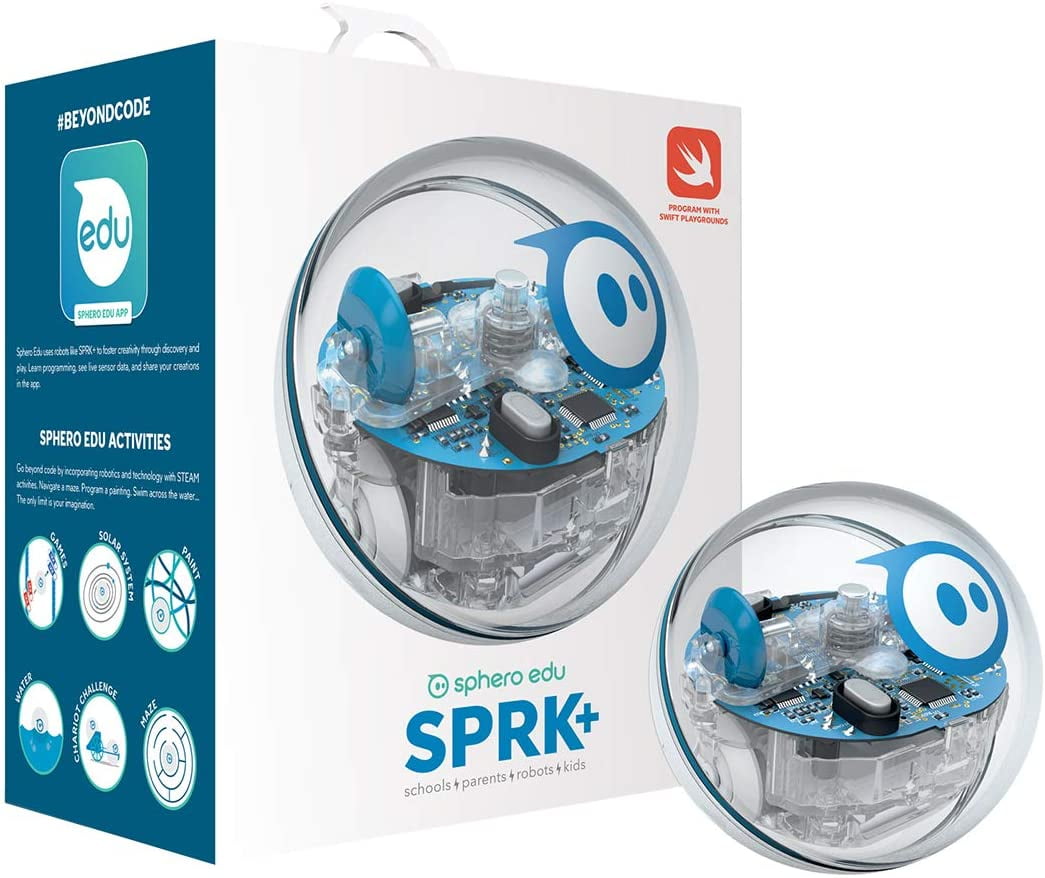 This is a programmable robot ball that makes use of coding and games to boost your creativity. The programmable sensors of SPRK+ are a gyroscope, accelerometer, motor encoders, and colorful LED lights, aiding lots of play experiences and coding situations.
Must Read: 4 Best Remote Control Robots For Your Kids
Users will even be able to program SPRK+ across various platforms using JavaScript by using the Sphero Edu app. Just launch the app to drive and play games with your coding bot to have more fun.
wrapping up:
Having read through this list of 5 best smartphone-controlled gadgets, if you have any personal favorites we haven't mentioned above, kindly let us know in the comment section below. We would love to hear from you.
More Information On Gadgets:
A gadget is a small tool such as a machine that has a particular function but is often thought of as a novelty. Gadgets are sometimes referred to as gizmos.
In the software industry, "Gadget" refers to computer programs that provide services without needing an independent application to be launched for each one but instead run in an environment that manages multiple gadgets.
There are several implementations based on existing software development techniques, like JavaScript, form input and various image formats.
The earliest documented use of the term gadget in the context of software engineering was in 1985 by the developers of AmigaOS, the operating system of the Amiga computers (intuition.library and also later gadtools.library).
It denotes what other technological traditions call GUI widget—a control element in the graphical user interface. This naming convention remains in continuing use (as of 2008) since then.
It is not known whether other software companies are explicitly drawing on that inspiration when featuring the word in the names of their technologies or simply referring to the generic meaning.
The word widget is older in this context. In the movie "Back to School" from 1986 by Alan Metter, there is a scene where an economics professor Dr. Barbay, wants to start for educational purposes a fictional company that produces "widgets: It's a fictional product."