Are you searching for an affordable, unlocked mobile phone for just $500? We can help. In this post, we will open your eyes to the best options around and you will not need to spend a fortune to get one. See the best options in our list of 6 Best Smartphones Under For Under $500:
1. Google Pixel 4:
This is one of the very few mobile devices that provide amazing hardware in a straightforward format.
Must Read: 5 Best Phones For Gaming
You will have access to Android at its finest, quick updates, wireless charging, amazing voice quality during calls, and top-notch performance all round. Its major attraction is its fantastic camera, while its weakness is the below-par battery.
2. Xiaomi Mi 9:
This is a brilliant phone you should invest in right now. It comes with the most recent Qualcomm processor, a fingerprint scanner beneath the display, face recognition, three cameras with a 48-megapixel sensor and a wide-angle camera. Quick charging, wireless charging, NFC are also guaranteed and the masses will definitely love it.
3. Apple iPhone SE 2020: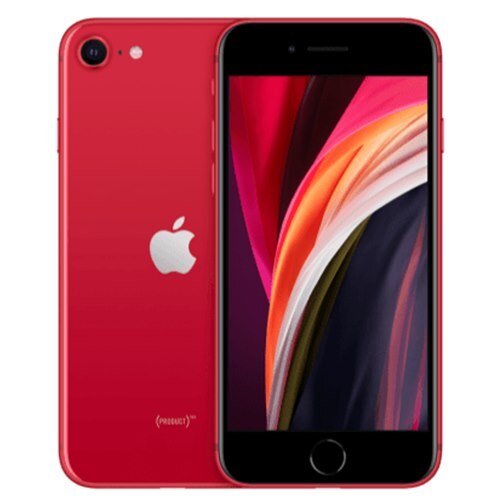 At $399, this brilliant smartphone from Apple is a massive reward for your investment. The most beautiful thing about it is that you will have access to the company's most recent A13 Bionic processor, which means your smartphone will have an identical computing power with the very costly iPhone 11 Pro Max.
4. Samsung Galaxy A80:
This device is home to a very unique feature, its rotating pop-up camera paired with a bezel-less screen.
Must Read: 5 Best Smartphones In India Under 10,000 Rupees
It possesses a lovely and uninterruptible full-screen and its battery life is pretty commendable. When it comes to performance, it excels too.
5. Redmi Note 8 Pro:
This Android device provides various flagship features and a stunning 64-megapixel camera.
Must Read: Xiaomi Redmi Note 8 Review – Specs, Features, and Price
It is an all-rounder that you will not regret buying because it ticks the vital boxes that potential phone users look at when purchasing a phone. However, its UI can be improved. Be aware that you cannot buy anywhere else, except in the UK, Europe, and Asia.
6. Nokia 8.1:
Nowadays, HMD Global has been dazzling Nokia lovers with their devices. This particular phone has a lovely build quality and the device feels amazing when you hold it.
Must Read: Nokia 8.1 Review, Specs, and Price
It is quite big, but still very handy plus a decent Google Pixel-like experience is guaranteed. However, its camera leaves a lot to be desired.
More Information On Smartphones:
Smartphones are a class of mobile phones and of multi-purpose mobile computing devices. They are distinguished from feature phones by their stronger hardware capabilities and extensive mobile operating systems, which facilitate wider software, internet (including web browsing over mobile broadband), and multimedia functionality (including music, video, cameras, and gaming), alongside core phone functions such as voice calls and text messaging.
Smartphones typically contain a number of metal–oxide–semiconductor (MOS) integrated circuit (IC) chips, include various sensors that can be leveraged by their software (such as a magnetometer, proximity sensors, barometer, gyroscope, or accelerometer), and support wireless communications protocols (such as Bluetooth, Wi-Fi, or satellite navigation).
In the early 2010s, larger smartphones with screen sizes of at least 5.5 inches diagonal, dubbed "phablets", began to achieve popularity, with the 2011 Samsung Galaxy Note series gaining notably wide adoption. In 2013, Huawei launched the Huawei Mate series, sporting a 6.1-inch HD (1280×720) IPS+ LCD display, which was considered to be quite large at the time.
In 2019, the majority of smartphones released have more than one camera, are waterproof with IP67 and IP68 ratings, and unlock using facial recognition or fingerprint scanners.
One of the main characteristics of smartphones is the screen. Depending on the device's design, the screen fills most or nearly all of the space on a device's front surface. Many smartphone displays have an aspect ratio of 16:9, but taller aspect ratios became more common in 2017.
There you have it – a comprehensive list of 6 of the best smartphones for under $500. If you have any personal favorite, feel free to drop them in the comment section below.
Get the most important happenings in your inbox weekly