What is a game without a television that lets you enjoy the experience? Without them, gaming is impossible because they let you see how you are faring, and if the game is entertaining and immersive enough. Want the best options today? see our list of 5 Best TVs For Gaming In 2020:
1. TCL 65R625:
This TV has a very low lag thanks to its QLED technology. It is one of the best smart TV value of the year so it is definitely doing something right.
Must Read: 4 Smart Ways To Saving Money on Gaming
It guarantees proper image quality, with deep black levels, impressive brightness, rich contrast e.t.c. You can expect improved color and it has amazing contrast, lots of brightness, and minimal blooming.
2. LG OLED65C9P Smart Ultra HD HDR TV:
If you are going for a TV with very low lag, then this one surely passes that test. It also has the best OLED display picture quality while flaunting a large color gamut, 4 HDMI inputs for your gaming console, and a 65-inch screen size for the ultimate gaming experience.
3. LG OLED65B9P:
It guarantees amazing image quality while delivering top-notch black levels, great uniformity, wide viewing angles, accurate color, and an amazing bright-room picture.
Must Read: TVs vs. Projectors: Which is Better For Home Entertainment?
It also comes with HDMI 2.1 features and support for Amazon Alexa and Apple AirPlay 2. As you already know, TVs that use OLED screens are very good that any gamer who adores image quality never fails to enjoy one.
4. Samsung QN65Q70R: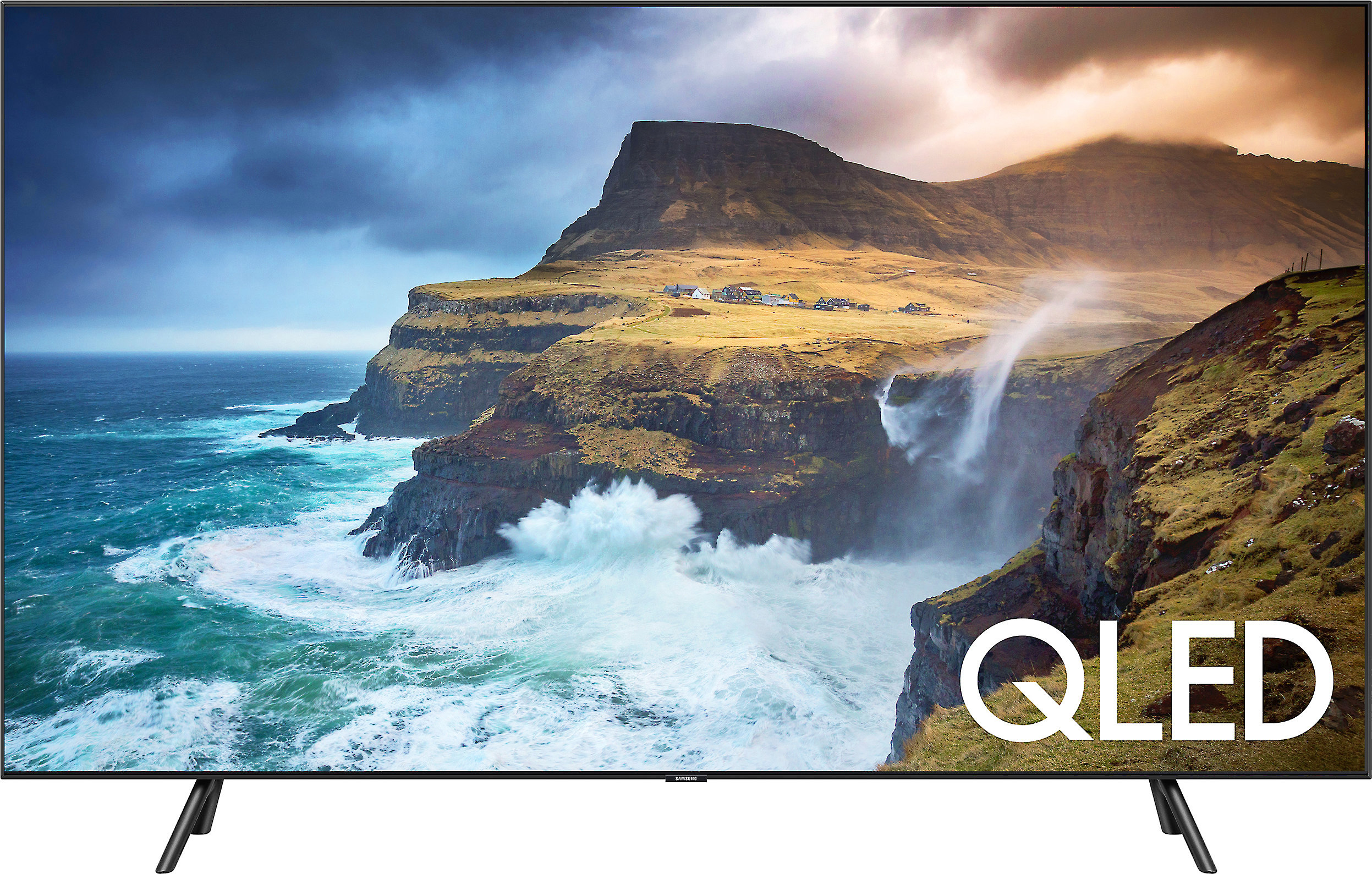 This television set guarantees top-quality imaging with deep black levels, lots of light output, accurate color, brilliant processing, and a great bright-room picture. Its sleek design and a huge list of features make it a very unique option. It is not too expensive too. Samsung QN65Q70R also comes with Ambient mode for when you are not using it.
5. Vizio PX65-G1:
This TV has an excellent image quality helped by its amazing PX light output and excellent contrast. In addition to that, being able to use your iPhone or iPad with Apple AirPlay on Vizio TVs is brilliant. Even if there is no voice capability built into its remote, the TV works perfectly with Amazon Alexa and Google Home speakers.
More Information On TVs For Gaming:
A handheld TV game (TV game for short) or plug and play game (plug-'n'-play game for short) is an interactive entertainment device designed for use on a television set that integrates the video game console with the game controller.
The term "TV game" can be used to refer to any number of self-contained, portable game systems operating on either batteries or an electronic power supply which plugs directly into a TV or VCR.
The game software is built directly into the unit, which is typically designed to look like a toy or classic game console/controller with the addition of two AV ports. These systems usually contain either highly specialized games or activities, or a collection of classic games.
Thus, it could be viewed as a video game console without interchangeable game software. As the game software is integrated into the game unit and almost never designed to be changed by the user, these game systems are typically sold by retailers as electronic toys or collectibles rather than game consoles. Most units sell for prices typically under $50 US.
Although several manufacturers produced these devices before 2002, such systems became better known following the release of Jakks Pacific's Atari Classic 10-in-1 TV game.
Most manufacturers have their own trademarked names for these systems, such as Radica's "Play TV" or Majesco's "TV Arcade"; however, most retailers refer to all of them as TV games or Plug & Play games.
There you have it – a comprehensive list of best TVs for gaming. If you have any personal favorites or other recommendations, feel free to drop them in the comment section below.