It was almost impossible to purchase a webcam nowadays because video calls made a lot of us see how bad our PC's webcams are. Luckily for us, the price hike and shortages are now a thing of the past, and today it is possible to buy a decent external webcam for a good price. See the best options in our list of 5 best webcams to upgrade your video chat:
1. Logitech C920S Pro HD:
This is a plug-and-play webcam that will function with your Mac and PC. It is simple to attach to a monitor and it possesses an attachable privacy cover. It can capture 1080p video and its built-in dual mic array is amazing at picking up audio.
2. Logitech Brio Ultra HD: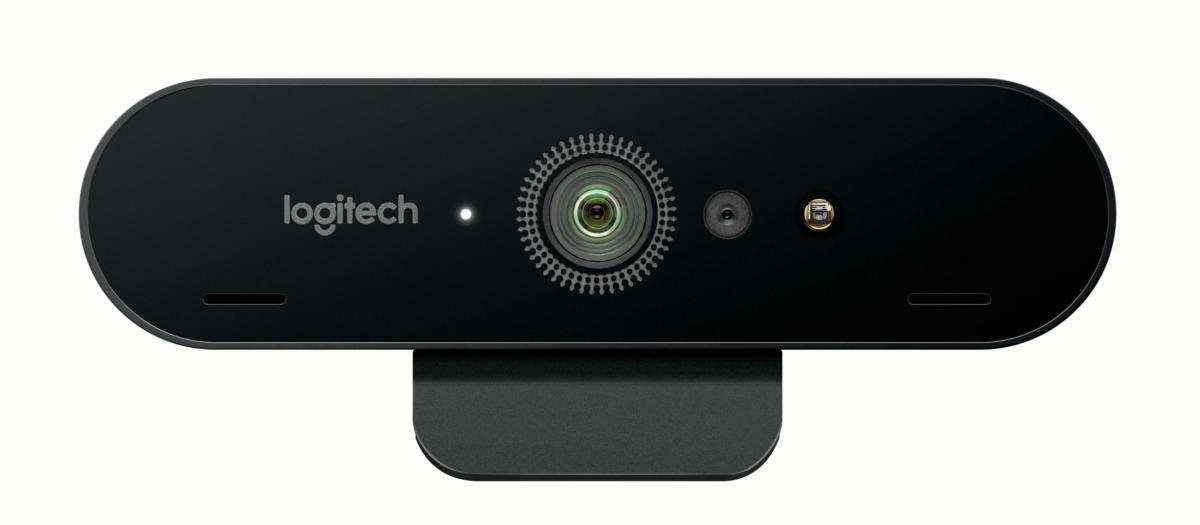 You can see this as the upgraded version of the above because it comes with an identical horizontal design, L-shaped mounting clip and an attachable privacy cover.
Must Read: 5 Best Lap Desks To Buy
However, one major difference is that it is one of the few webcams that is capable of capturing 4K video. It supports top features like autofocus, auto light adjustment and motion tracking with high dynamic range.
3. Razer Kiyo Pro:
This mic only captures a 1080p picture, however, its superior sensor lets it capture a higher frame rate (1080p at 60fps vs the Kyo's 1080p at 30fps) while supporting HDR.
Must Read: 7 Best Computer Mice For Your Laptop Or Desktop PC In 2021
It is home to a more durable lens, a brilliant mounting system, plus you can select between 3 field-of-views (80-, 90- and 103-degrees).
4. Anker PowerConf C300:
Still on the topic of best webcams to upgrade your video chat. This is a brilliant webcam that captures 1080p video with autofocus and it possesses a built-in mic. It simply connects to your PC through USB-C, which is super rare, therefore it is a massive plug-and-play option for those with newer laptops. It is also home to USB-C to USB-A adapter.
Must Read: 5 Best Headphones For Office Meetings In India
Anker PowerConf C300 is quite special because it lets you personalize lots of settings and it allows you to switch between 3 different fields of view via its companion application.
5. Razer Kiyo:
This option comes with a built-in ring-light which is very adjustable, plus it allows you to ensure your face is super lit always. It also possesses companion software that lets you personalize several exposure and autofocus settings. Sadly, it doesn't work with Macs, and the built-in mic leaves a lot to be desired.
However, if you own a PC and an external mic, the Kiyo is a brilliant webcam that captures a commendable 1080p video.
Wrapping up: 
There you have it – a comprehensive list of 5 best webcams to upgrade your video chat. Feel to us know about your personal favorites and recommendations in the comment section below.
More Information On Gadgets:
A gadget is a small tool such as a machine that has a particular function, but is often thought of as a novelty. Gadgets are sometimes referred to as gizmos.
In the software industry, "Gadget" refers to computer programs that provide services without needing an independent application to be launched for each one, but instead run in an environment that manages multiple gadgets. There are several implementations based on existing software development techniques, like JavaScript, form input, and various image formats.
The earliest documented use of the term gadget in context of software engineering was in 1985 by the developers of AmigaOS, the operating system of the Amiga computers (intuition.library and also later gadtools.library). It denotes what other technological traditions call GUI widget—a control element in graphical user interface. This naming convention remains in continuing use (as of 2008) since then.
It is not known whether other software companies are explicitly drawing on that inspiration when featuring the word in names of their technologies or simply referring to the generic meaning.
The word widget is older in this context. In the movie "Back to School" from 1986 by Alan Metter, there is a scene where an economics professor Dr. Barbay, wants to start for educational purposes a fictional company that produces "widgets: It's a fictional product."