A trailer is a commercial advertisement for a feature film that will be exhibited in the future at a cinema, the result of creative and technical work. The term "trailer" dates back to the distribution of movies on reels of film. In this article, we explore a list of best new trailers to watch.
The reels were always distributed un-rewound (the theater about to show the film first had to rewind it, an early experience showed the danger of expecting an incoming film to have been rewound).
Therefore, the end of the movie was the most accessible part, to which previews were spliced, "trailing" the film.
Movie trailers have now become popular on DVDs and Blu-ray discs, as well as on the Internet and mobile devices. Of some 10 billion videos watched online annually, film trailers rank third, after news and user-created video.
The trailer format has also been adopted as a promotional tool for television shows, video games, books, and theatrical events/concerts. See 7 New Trailers To Watch:
1. Birds of Prey

This is the trailer for a movie that Margot Robbie plays Harley Quinn in. As we all know, Margot is the queen of the screens and she sure made it fun to watch. We definitely expect DC to come through with a movie that fans will not forget in a long time. It should be released on February 7th.
2. Locke & Key
This movie's journey to television has been infamous. The comic has continuously being selected as an adaptation only to be canceled before it became a series.
Must Read: 10 Best Comedy Movies 
Netflix shocked us with its trailer recently and it looked like an interesting teen adventure. It should also be released on February 7th as well.
3. The New Mutants

This is an interesting choice, not the film per se, but the story behind it. The first teaser was released 3 years ago, with a planned premiere for early 2018, but it got delayed. At some point, some of us felt it would be canceled immediately Disney was done buying Fox.
Must Read: 10 Best Netflix Battle Movies You Need To Watch
However, Disney has decided to finally release it. Fox taking too long showed a lack of confidence in it but this X-Men themed horror movie might just shock us all. It is set to be released on April 3rd.
4. Devs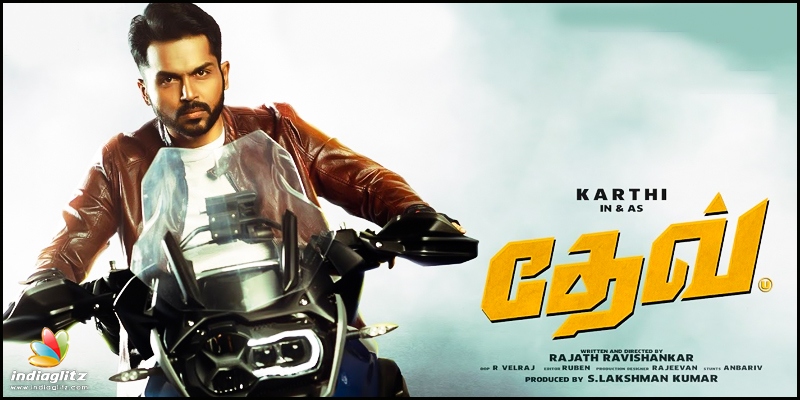 Still, on the topic of best new trailers to watch, devs is another recommended trailer.  devs is This is a sci-fi series you need to see. It would be filled with clean and shocking shots of nature. Nick Offerman will star in it with his long hair so that is scary already. It is set to debut on the 5th of March on FX's Hulu channel.
5. Mrs. America

FX is set to give us a show about why the USA is yet to have the Equal Rights Amendment. It stars a lot of popular names and one of them is Cate Blanchett.
Must Read: 20 Best Netflix Alternatives (Free & Paid)
We just hope it will build well in a way that is not perpetually annoying since its villain will be at the center of everything. It should premiere on the 15th of April.
6. First Cow
You have got to watch the First Cow movie trailer. It is one of recommended new trailers to watch Kelly Reichardt directed this one and he is one amazing director. The film is about 2 people in 1800s Oregon who start stealing milk from a wealthy man's cow to cook and survive. It has the potential to be very boring but you should watch it on day one and see how things go from there. It should be released on the 6th of March.
7. Fargo

The buzz around it has been loud, something we have not experienced since its first season was released. We know why though, Chris Rock. The comedian would feature as the head of a crime family in 1950 Kansas City. It is set to debut on the 19th of April.
More Information On Trailer:
The first trailer shown in an American film theater was in November 1913, when Nils Granlund, the advertising manager for the Marcus Loew theater chain, produced a short promotional film for the musical The Pleasure Seekers, opening at the Winter Garden Theatre on Broadway.
As reported in a wire service story carried by the Lincoln, Nebraska Daily Star, the practice which Loew adopted was described as "an entirely new and unique stunt", and that "moving pictures of the rehearsals and other incidents connected with the production will be sent out in advance of the show, to be presented to the Loew's picture houses and will take the place of much of the billboard advertising".
Granlund was also first to introduce trailer material for an upcoming motion picture, using a slide technique to promote an upcoming film featuring Charlie Chaplin at Loew's Seventh Avenue Theatre in Harlem in 1914.
Trailers were initially shown after, or "trailing", the feature film, and this led to their being called "trailers".
The practice was found to be somewhat ineffective, often ignored by audiences who left immediately after the feature.
Later, exhibitors changed their practice so that trailers were only one part of the film program, which included cartoon shorts, newsreels, and serial adventure episodes.
Today, more elaborate trailers and commercial advertisements have largely replaced other forms of pre-feature entertainment, and in major multiplex chains, about the first 20 minutes after the posted showtime is devoted to trailers.
Trailers consist of a series of selected shots from the film being advertised. Since the purpose of the trailer is to attract an audience to the film, these excerpts are usually drawn from the most exciting, funny, or otherwise noteworthy parts of the film but in abbreviated form and usually without producing spoilers.
For this purpose, the scenes are not necessarily in the order in which they appear in the film. A trailer has to achieve that in less than 2 minutes and 30 seconds, the maximum length allowed by the MPAA.
Each studio or distributor is allowed to exceed this time limit once a year, if they feel it is necessary for a particular film.
In January 2014, the movie theater trade group National Association of Theatre Owners issued an industry guideline asking that film distributors supply trailers that run no longer than 2 minutes, which is 30 seconds shorter than the prior norm.
The guideline is not mandatory, and also allows for limited exceptions of a select few movies having longer trailers.
Film distributors reacted coolly to the announcement. There had been no visible disputes on trailer running time prior to the guideline, which surprised many.
There you have it – a comprehensive list of 7 best new trailers to watch. If you have any other recommendations, feel free to drop them in the comment section below.