Ubenwa, a cutting-edge health tech startup that uses machine learning and artificial intelligence to diagnose infants between the ages of 0 and 6 months, has secured $2.5 million in pre-seed funding to scale its operations and realize its go-to-market strategy. Charles Onu, a Nigerian with experience in the medical industry and a significant amount of AI practice, founded the Montreal-based startup in 2017. This was the beginning of Charles' vision for Ubenwa.
Ubenwa is leading the way in automated sound-based infant diagnostics by combining cutting-edge AI with years of academic study.
Must Read: Healthtracka Raises $1.5 Million for African Expansion
Although Ubenwa is an independent startup, research by Onu's team has been ongoing there since 2017 in Mila, a well-known AI hub in Quebec, Canada. However, Ubenwa's influence is being felt outside of Canada as well. Ubenwa boasts of having the most extensive and varied database of clinically annotated infant cry sounds, thanks to strategic alliances with top hospitals in Nigeria, Brazil, and Canada.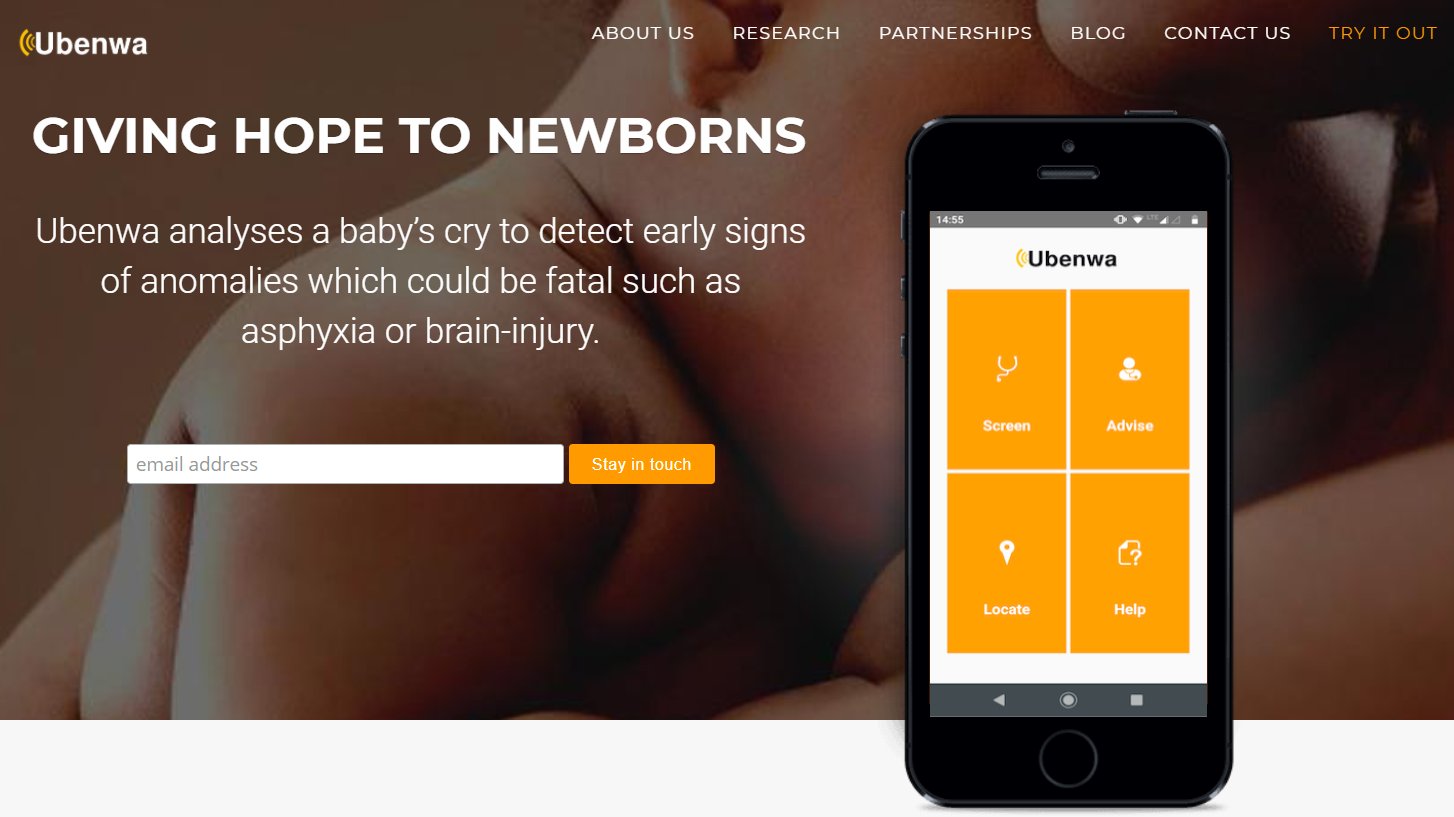 According to Ubenwa's CEO, "Ubenwa is building a diagnostic tool that understands when a baby's cry is a cry for medical attention," he said. "Ultimately, our goal is to be a translator for baby cry sounds, providing a non-invasive way to monitor medical conditions everywhere you find a baby: delivery rooms, neonatal and pediatric intensive care units, nurseries, and even homes."
Must Read: Diligent Robotics raises $30M to bring robotic nurse assistants to hospitals
Radical Ventures led the $2.5 million pre-seed round for Ubenwa, including returning investor AIX Ventures, businessmen Richard Socher and Pieter Abbeel, Turing Award winner Yoshua Bengio, Canadian politician Marc Bellemare, and Hugo Larochelle from Google Brain.
Sanjana Basu, an investor from Radical Ventures, will join the board due to the funding partnership. Basu expressed confidence in the investment in Ubenwa and insisted that the demand for digital goods, such as the mobile app and API offered by Ubenwa, is still rising.
Parents and hospitals can sign up on the platform to become early app users. According to Onu, this in-house testing will assist the business in gathering thorough use-case information that will be used to develop Ubenwa's infant cry-diagnosing software suite.