If making music is your primary job or hobby, then a decent pair of headphones is absolutely necessary. If you are not aware, the option you'll find in studios nowadays are the closed-back brands, and there are a lot of options to choose from. If you want to step up your music production game in the new year, this article delivers a comprehensive list of 5 best closed-back headphones.
1. ATH-M50x:
This product had to make this list because it absolutely stands out in the world of headphones. It delivers an immersive sound with brilliantly balanced performance across all frequencies
Must Read: 5 Best Beats Headphones For Bass Lovers
alongside the kind of bass quality most music lovers appreciate. In addition to all of that, it comes with the rugged build quality, amazing isolation, and very comfortable padding.
2. Beyerdynamic DT 770 PRO:
With the velour padding you get with this option, it is very comfortable to work with. You should have no issues with lengthy studio sessions and you'll never need to worry about how long they'll last after several days of use because all its components are replaceable.
Must Read: 7 Best Headphones For Guitar Amps
Be aware that the length and kind of cable you get here will depend on the particular variant of this headphone you go for.
3. Focal Listen Professional:
With a comfortable headband and comfortable ear cups to work with, these cans appear as great as they sound. Their frequency response is also very balanced, plus it delivers dope bass with lots of extensions. The fact is that you might not find a better pair of all-around headphones out there at its price range.
4. ADAM Audio SP-5: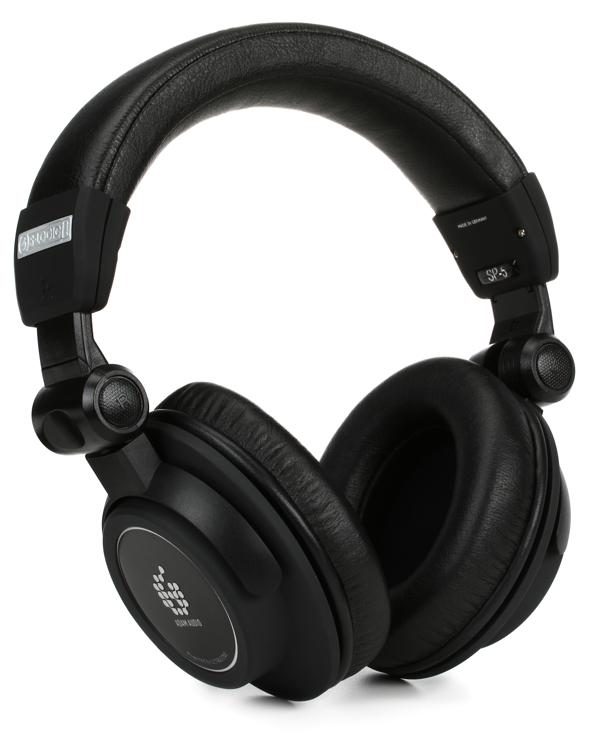 This headphone comes with superb S-LOGIC Plus tech and it will help reduce ear fatigue during long listening sessions by directing sound around the ear, not directly into it. It was clearly manufactured to aptly reflect what you hear in the speakers, especially for those who have purchased other ADAM Audio gadgets.
5. Sennheiser HD 25:
Professionals appreciate this headphone because it copes very well with high sound pressure levels and reproduce sound evenly across the frequency spectrum.
Must Read: 5 Best DACs For Apple Music Lossless
It was built to last and it will cope very well with the tedious nights in the studio. If they ever begin to deteriorate, simply replace their components to bring the quality back.
Conclusion:
Having read through this list of 5 best closed-back headphones, you will agree with me that your studio experience can be a whole lot better with the right audio products.
If you have any personal favorites we haven't mentioned above, kindly let us know in the comment section below. We would love to hear from you.
More Information On Gadgets:
A gadget is a small tool such as a machine that has a particular function, but is often thought of as a novelty. Gadgets are sometimes referred to as gizmos.
In the software industry, "Gadget" refers to computer programs that provide services without needing an independent application to be launched for each one, but instead run in an environment that manages multiple gadgets.
There are several implementations based on existing software development techniques, like JavaScript, form input, and various image formats.
The earliest documented use of the term gadget in context of software engineering was in 1985 by the developers of AmigaOS, the operating system of the Amiga computers (intuition.library and also later gadtools.library).
It denotes what other technological traditions call GUI widget—a control element in graphical user interface. This naming convention remains in continuing use (as of 2008) since then.
It is not known whether other software companies are explicitly drawing on that inspiration when featuring the word in names of their technologies or simply referring to the generic meaning.
The word widget is older in this context. In the movie "Back to School" from 1986 by Alan Metter, there is a scene where an economics professor Dr. Barbay, wants to start for educational purposes a fictional company that produces "widgets: It's a fictional product."