If you love video games, you already know that having the best desk setup gadgets is very important. Gamers absolutely need them to complement their skills and environment, and we have the best options in our list of 5 Best Desk Setup Gadgets For Gamers To Ward Off Competition:
1. Samsung Odyssey Neo G9 Gaming Monitor:
This is the newest edition to Samsung's lineup and it is home to cutting-edge technology that offers amazing picture quality. In fact, it delivers deep blacks and enhanced screen brightness with better HDR performance than LCD or QLED monitors.
As of the time of writing this, the price for this gaming monitor is yet to be known, but it'll definitely be available from July 29.
2. Razer DeathAdder Essential Gaming Mouse:
This product was mainly launched to help you beat your competition at any point in time. This mouse comes with independently programmable buttons for a competitive edge and you are guaranteed
Must Read: Top 10 Gaming Mouse to Buy Right Now
marathon gaming sessions with it since it retains the brand's classic ergonomic form designed for your utmost comfort. It is not so expensive and it delivers massive value for your money.
3. Razer Huntsman Elite Opto-Mechanical Switch Keyboard:
Still on the topic of best desk setup gadgets for gamers to ward off competition. This one comes with Razer Optical Switches and it makes use of light signals to respond to every key touch. On top of that, it also comes with a clicky sound you'll fancy, especially when you engage in gaming for a long time.
Must Read: 10 Best Gaming Keyboards for Gamers
It even guarantees a lifetime of up to 100 million keystrokes. Razer Huntsman Elite is reasonably priced and it delivers massive value for money.
4. GameSir VX AimBox Keyboard Mouse Converter: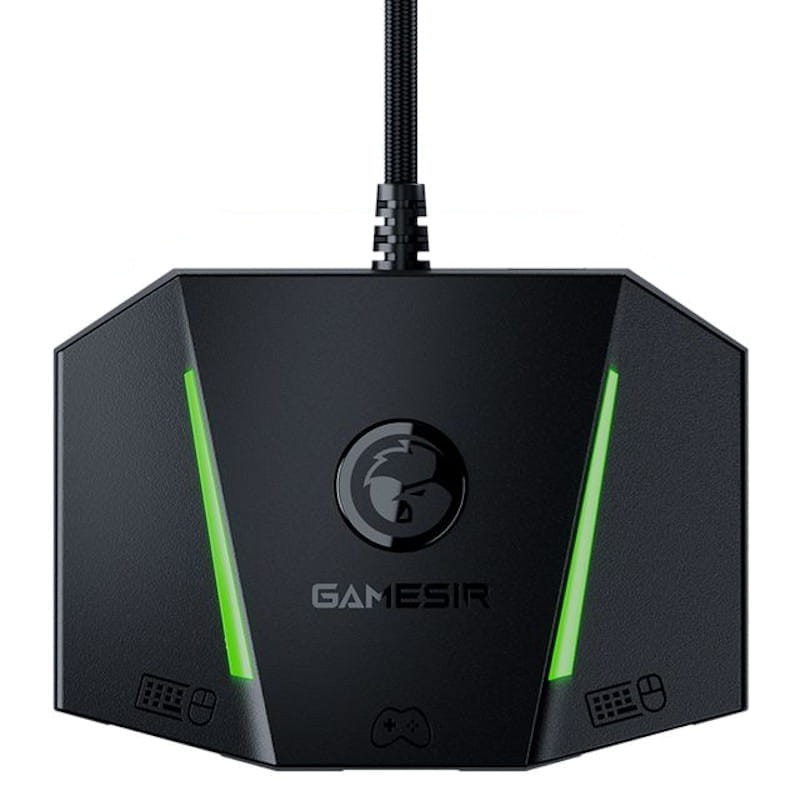 You can take your gaming skills to a new level with the GameSir VX AimBox keyboard mouse converter. It is one of the most appropriate desk setup gadgets if you need complete control of a mouse and keyboard.
Must Read: 5 Best Gifts For Gamers
It also comes with 3 reversible USB 2.0 ports and you'll be able to plug your mouse and keyboard in either direction.
5. Razer Base Station Chroma USB Headset Desk Stand:
This one is super practical and stylish and it is not only an organizational device, it is also home to 3 USB 3.0 ports for a combination of form and function. If you're not aware, it can charge various devices, making it a brilliant addition to any gaming desk setup.
There you have it – a comprehensive list best desk setup gadgets for gamers to ward off competition. If you have any favorites, feel free to drop them in the comment box below.
More Information On Gadgets:
A gadget is a small tool such as a machine that has a particular function, but is often thought of as a novelty. Gadgets are sometimes referred to as gizmos.
In the software industry, "Gadget" refers to computer programs that provide services without needing an independent application to be launched for each one, but instead run in an environment that manages multiple gadgets.
There are several implementations based on existing software development techniques, like JavaScript, form input, and various image formats.
The earliest documented use of the term gadget in context of software engineering was in 1985 by the developers of AmigaOS, the operating system of the Amiga computers (intuition.library and also later gadtools.library).
It denotes what other technological traditions call GUI widget—a control element in graphical user interface. This naming convention remains in continuing use (as of 2008) since then.
It is not known whether other software companies are explicitly drawing on that inspiration when featuring the word in names of their technologies or simply referring to the generic meaning. The word widget is older in this context.
In the movie "Back to School" from 1986 by Alan Metter, there is a scene where an economics professor Dr. Barbay, wants to start for educational purposes a fictional company that produces "widgets: It's a fictional product."