Even if the lockdowns are steadily getting eased all across the globe, some people still prefer to work from home to avoid coming in contact with the deadly virus. If you are one of them and you need a good headphone to make working easier in your house, see the best options in our list of 7 Best Headphones For Working At Home:
1. Bose Noise Cancelling Headphones 700:
This is a brilliant successor to Bose's QuietComfort 35 II models and it provides better sound, call quality, and noise cancellation. It is quite expensive but it guarantees 20 hours of battery life. All in all, Bose Noise Cancelling Headphones 700 is a brilliant investment at its price.
2. Samsung Galaxy Buds Plus:
This one appears like the original Galaxy Buds, but its battery life is rated at 11 hours for music playback.
Must Read: 5 Best Cheap Earbuds Under
It also comes with dual drivers that guarantee better sound plus a microphone in each bud to decrease noise reduction while you make phone calls. Wearing them is very comfortable too.
3. Sennheiser Momentum True Wireless 2:
It might not be cheap, but its design, active noise canceling, and enhanced battery life is something to write home about. It can be bought in white and black colors and its noise reduction during calls is top-notch. If you are not aware, its sound is actually better when compared to what you get from AirPods Pro.
4. Sennheiser Momentum 3: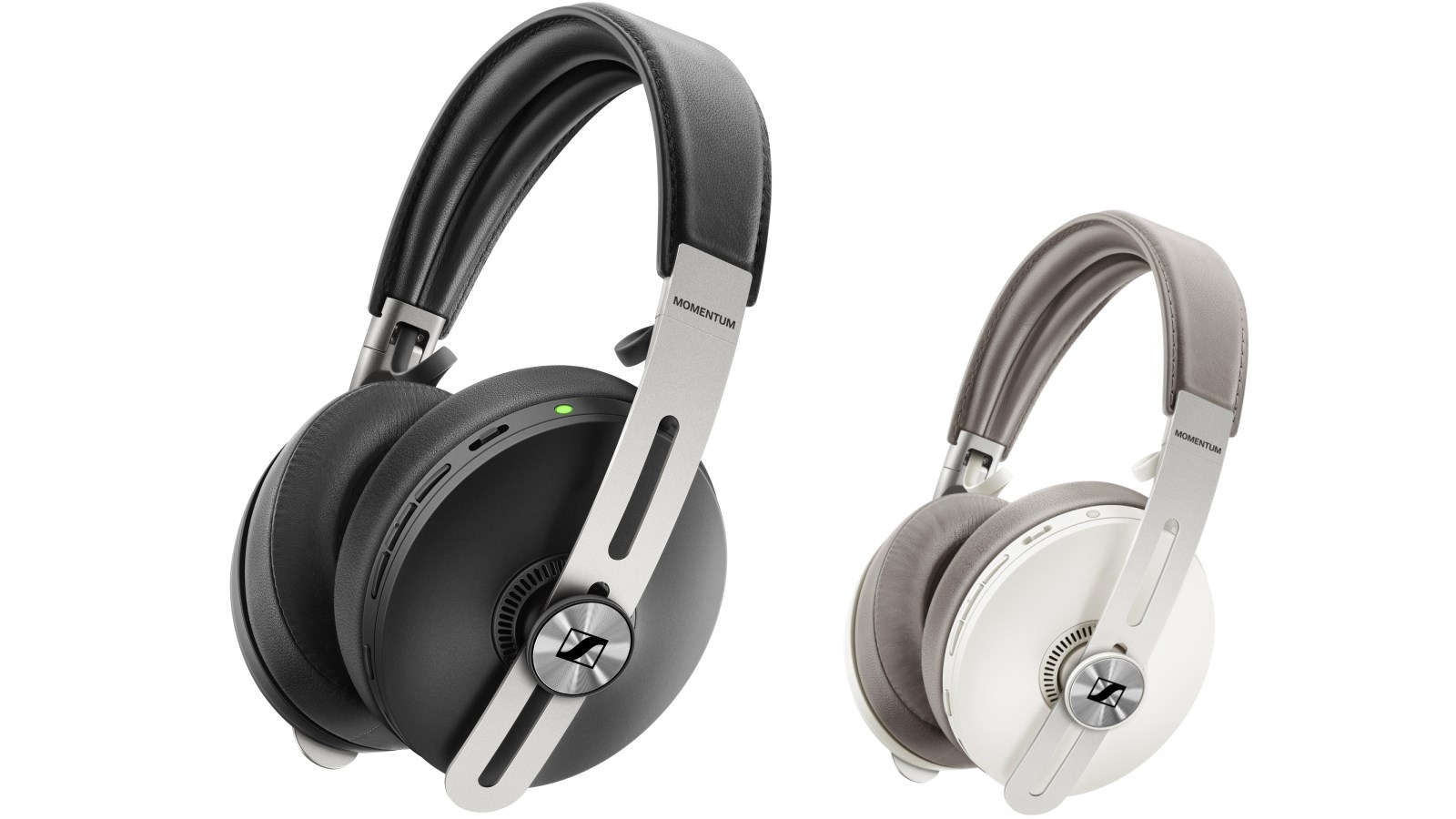 If you need a premium noise-canceling headphone, even if Bose and Sony are the popular brands in that department, Sennheiser is doing bits as well. This particular headphone is amazing especially for those that cherish the Momentum line.
Must Read: 7 Best aptx Low Latency Headphones
It is not just home to an enhanced noise-canceling feature and brilliant sound plus audio, it also does well as a Bluetooth headset for making calls. If you love to listen to songs for a long time, its padded earcups covered with sheep leather will surely make it a comfortable journey.
5. TaoTronics SoundLiberty 79:
This wireless headphone will fit your ear superbly and it sounds decent for its price. The definition you will have access to is top-notch, alongside its ample bass. It also performs great when used as a headset for making calls. Its noise reduction quality is exceptional and its Smart AI noise-reduction tech works very well.
6. Microsoft Surface Headphones:
If you have a Windows PC, this headphone is just exactly what you need. It comes with active noise canceling and it is well designed to give you the comfort you need.
Must Read: 5 Best Wireless Earbuds And Headphones For Making Phone calls
It also works incredibly for making phone calls. Expect the 2nd-generation model to launch this year.
7. Jabra Evolve 65e UC:
This is a top product that provides a comfortable, secure fit, and three sizes of ear tips. It also possesses an added USB Bluetooth adapter that lets you stay connected to your computer and mobile device.
It is brilliant for music listening, making phone calls, and noise reduction. Jabra Evolve 65e UC is home to an integrated inline mic that makes it easy for people to hear you. Its battery life is rated at 13 hours.
More Information On Headphones:
Headphones (or head-phones in the early days of telephony and radio) traditionally refer to a pair of small loudspeaker drivers worn on or around the head over a user's ears.
They are electroacoustic transducers, which convert an electrical signal to a corresponding sound. Headphones let a single user listen to an audio source privately, in contrast to a loudspeaker, which emits sound into the open air for anyone nearby to hear.
Headphones are also known as earspeakers, earphones, or, colloquially, cans. Circumaural ('around the ear') and supra-aural ('over the ear') headphones use a band over the top of the head to hold the speakers in place.
Another type, known as earbuds or earpieces consists of individual units that plug into the user's ear canal. A third type is bone conduction headphones, which typically wrap around the back of the head and rest in front of the ear canal, leaving the ear canal open. In the context of telecommunication, a headset is a combination of headphones and microphones.
Headphones connect to a signal source such as an audio amplifier, radio, CD player, portable media player, mobile phone, video game console, or electronic musical instrument, either directly using a cord, or using wireless technology such as Bluetooth, DECT or FM radio.
The first headphones were developed in the late 19th century for use by telephone operators, to keep their hands free. Initially, the audio quality was mediocre and a step forward was the invention of high fidelity headphones.
Headphones are made in a range of different audio reproduction quality capabilities. Headsets designed for telephone use typically cannot reproduce sound with the high fidelity of expensive units designed for music listening by audiophiles.
Headphones that use cables typically have either a 1/4 inch (6.35mm) or 1/8 inch (3.5mm) phone jack for plugging the headphones into the audio source.
There you have it – a comprehensive list of 7 of the best headphones for working at home. If you have any personal favorite or other recommendations, feel free to drop them in the comment section below.