Hulu does not churn out several original series like its competitors, Netflix and Amazon Prime Video. However, most people believe the platform is all about quality than quantity, so the fewer the better. If you need the best of the best from the little that has been released thus far, check out our list of 7 Best Hulu Originals To Watch:
1. The Handmaid's Tale:
This one concentrates on the 1985 Margaret Atwood novel, The Handmaid's Tale and it shows us a future America that allows an ultra-Christian theocracy to take over the nation.
Must Read: How To Bundle Disney Plus When You Already Have Hulu And
In this series, ladies are no more than servants, wives, and birth mothers. Elizabeth Moss plays lead cast and her performance is simply superb in it. In the film, she does her bit to battle the terrible life with dignity and grace.
2. Runaways:
This Hulu original series focused on superhero action and teenagers. In it, 6 teenagers found out that they each have superpowers, but they cannot jubilate because their parents are the villains. In the end, the children made up their minds to confront their moms and dads on their wrongdoings.
3. Castle Rock:
This series simply created a universe of interconnected stories and it was enough to keep the audience entertained.
Must Read: 10 Best Scary Movies On Hulu Right Now
The producers concentrated on the several novels and short stories of Stephen King and it exposes viewers to a lot of King's works. It is surely intriguing enough to keep you hooked.
4. Future Man: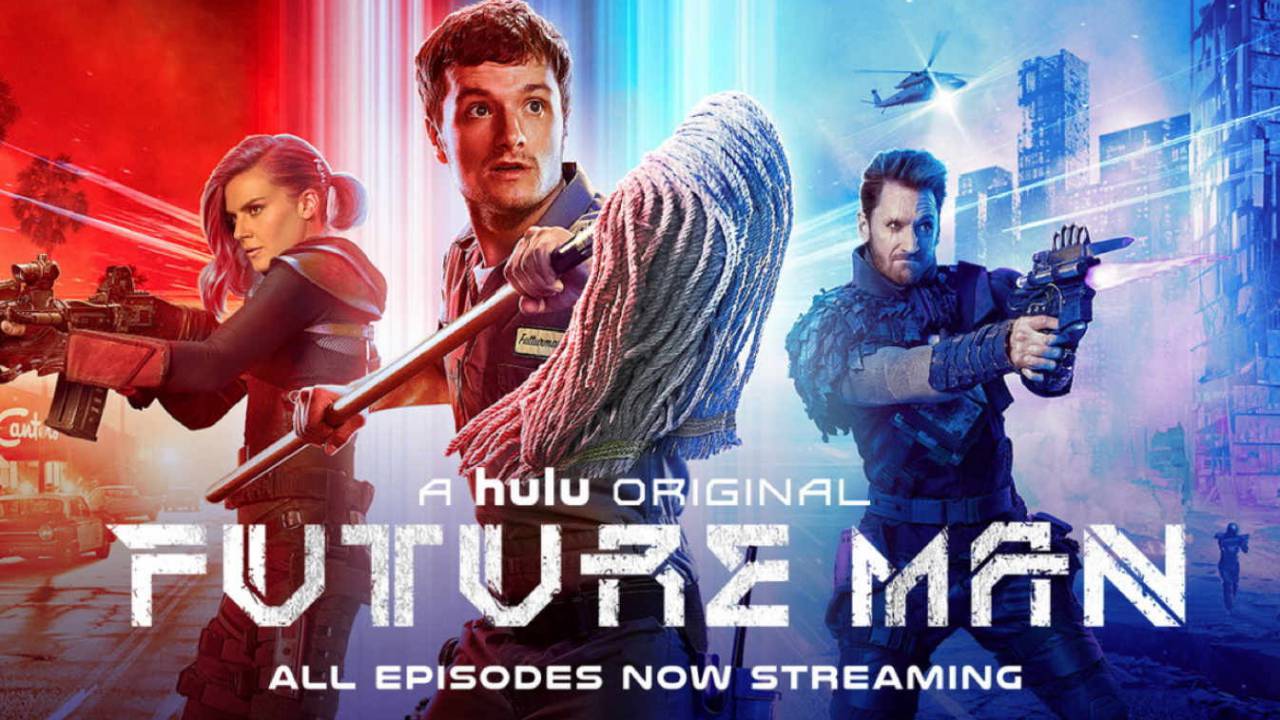 This is a time travel comedy that tells the story of an expert video game player who was approached by people from the future. They require his skills to help battle a monstrous enemy and Future Man took up the challenge. It is filled with lots of humor and hilarious time travel situations.
5. The Great:
This is an interesting watch for anyone looking to start watching something new. It is all about Catherine the Great, played by Elle Fanning, who went on to become Russia's longest-running female ruler in the late 18th century.
Must Read: 5 Best Live TV Streaming Services For Cord-Cutters
Her story might not be historically correct, but it is a fun watch. It is one of the best Hulu shows you will ever see.
6. Into the Dark:
Still on the topic of best Hulu originals to watch. Horror stories do not have to be all about Halloween every time. This show proves that with its concept, alongside its new writer, director, and casts for every episode. All of the tales here focus on a holiday that shows up on the month that the movie first launched. The holidays that have been used so far are Christmas, Valentine's Day, and International Women's Day.
7. Veronica Mars:
Kristen Bell is back as the title character and her wisdom is advanced to find out who is setting off bombs in Neptune, California. Several characters from the original run are also back for the 4th season and fans cannot wait for the 5th season to debut on Hulu.
More Information On Hulu:
Hulu is a U.S.-based subscription video on demand service fully controlled and majority-owned by Walt Disney Direct-to-Consumer & International, a business segment of The Walt Disney Company, with NBCUniversal, owned by Comcast, as an equity stakeholder.
The service was initially established as a joint venture between News Corporation and NBC Universal, Providence Equity Partners, and later The Walt Disney Company, serving as an aggregation of recent episodes of television series from their respective television networks.
In 2010, Hulu launched a subscription service, initially branded as Hulu Plus, which featured full seasons of programs from the companies and other partners, and undelayed access to new episodes.
In 2017, the company launched Hulu with Live TV—an over-the-top IPTV service featuring linear television channels. Time Warner (now WarnerMedia) later held a stake in the service. As of the first quarter of 2019, Hulu had 28 million subscribers.
In March 2019, Disney acquired 21st Century Fox, giving it a 60% majority stake in Hulu. AT&T (which acquired Time Warner in 2018) sold back its roughly 10% stake the following month. Comcast, the only other shareholder, announced on May 14, 2019, that it had agreed to cede its control to Disney, and reached an agreement for Disney to purchase its 33% stake in the company as early as 2024.
Hulu will be operated as a bridge brand alongside Disney's fellow OTT ventures Disney+ and ESPN+, with Hulu positioned as its streaming brand for general entertainment outside of Disney's family-oriented studios, shows and properties.
Key executives instrumental in the founding of Hulu include Bruce Campbell, Peter Chernin, JB Perrette, Michael Lang, Beth Comstock and Jason Kilar. The venture was announced in March 2006 with AOL, NBC Universal (now Comcast), Facebook, MSN, Myspace, and Yahoo! planned as "initial distribution partners". Jason Kilar was named Hulu CEO in late 2007.
There you have it – a comprehensive list of best Hulu originals to watch. If you have any personal favorites or other recommendations, feel free to drop them in the comment section below.