Wearing a smartwatch is meant to be an all-day, all-night thing, so it should not stop now that you are working from home. They are so comfortable to use and it helps you to know what is going on with your smartphones even when you are not close to it. This article contains a list of smartwatches for working from home.
Do you want to know when you have a quick phone call that can be picked via your Bluetooth headphones or you wish to be aware of how sedentary you've become while at home? See your answers in our list of 5 Best Smartwatches For Working From Home:
1. Samsung Galaxy Watch Active 2:
This smartwatch is very productive. Alerts for incoming messages are actionable when your smartphone is close to you but it will not completely integrate all message and email applications you use. It can be bought at a reasonable price though.
2. Fitbit Versa 2: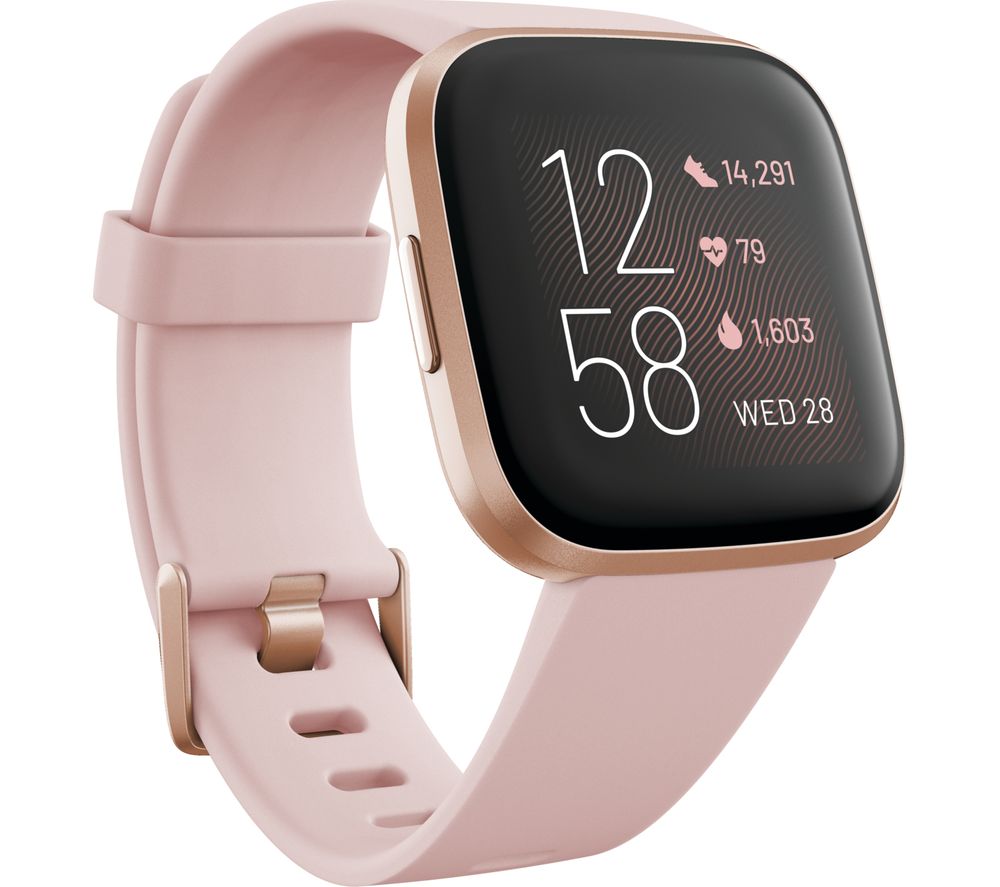 Even if other smartwatches will make you very mobile, this watch takes advantage of its interface to bring your favorite workouts straight to you.
Must Read: How To Check Your Step Count On Fitbit
It comes with Fitbit Premium and it is now accessible for three months trials. During the lockdown, at-home exercises will go a long way in improving your daily routines.
3. Fossil Gen 5 Carlyle:
Wear OS will forever be worked upon but this watch integrates fully with an Android device. With the Play Store currently embedded in it, downloading applications directly from your wrist is simpler than ever.
Must Read: 5 Best Hybrid Smartwatches
Tools such as a built-in keyboard, handwriting tool, and Google Assistant make communicating with other super seamless.
4. Amazfit Verge:
This smartwatch has one goal, to ensure you stay in shape for a long time. It also comes with a productivity-friendly feature that can be extremely useful, being able to function with Amazon Alexa.
Must Read: 10 Best Smartwatches Under $50
Its microphone and speaker combination also means that users will be able to listen and respond out loud for simple answers to certain questions or smart home control.
5. Huawei Watch GT 2:
It is not just beautiful to look at, it can also handle phone calls superbly. Its speaker is also louder than its rivals in case you fancy that. Even if it does not come with an LTE version, making and receiving phone calls via the watch is a very comfortable feature you will appreciate.
More Information On Smartwatches:
A smartwatch is a wearable computer in the form of a wristwatch; modern smartwatches provide a local touchscreen interface for daily use, while an associated smartphone app provides for management and telemetry (such as long-term biomonitoring).
While early models could perform basic tasks, such as calculations, digital time telling, translations, and game-playing, 2010s smartwatches have more general functionality closer to smartphones, including mobile apps, a mobile operating system, and WiFi/Bluetooth connectivity.
Some smartwatches function as portable media players, with FM radio and playback of digital audio and video files via a Bluetooth headset. Some models, called 'watch phones' (or vice versa), have mobile cellular functionality like making calls.
While internal hardware varies, most have an electronic visual display, either backlit LCD or OLED.[4] Some use transflective or electronic paper, to consume less power. They are generally powered by a rechargeable lithium-ion battery.
Peripheral devices may include digital cameras, thermometers, accelerometers, pedometers, heart rate monitors, altimeters, barometers, compasses, GPS receivers, tiny speakers, and microSD cards, which are recognized as storage devices by many other kinds of computers.
The software may include digital maps, schedulers, and personal organizers, calculators, and various kinds of watch faces. The watch may communicate with external devices such as sensors, wireless headsets, or a heads-up display.
Like other computers, a smartwatch may collect information from internal or external sensors and it may control, or retrieve data from, other instruments or computers. It may support wireless technologies such as Bluetooth, Wi-Fi, and GPS.
For many purposes, a "watch computer" serves as a front end for a remote system such as a smartphone, communicating with the smartphone using various wireless technologies. Smartwatches are advancing, especially their design, battery capacity, and health-related applications.
There you have it – a comprehensive list of best smartwatches for working from home. If you have any personal favorite or other recommendations, feel free to drop them in the comment section below.