Disney Plus is a platform that is taking over and there are lots of things to watch on the service. Are you craving comedy content to keep yourself going amid the pandemic? We can help you with our list of 7 Best Comedies On Disney Plus:
1. The Simpsons Movie:
Many of The Simpsons episodes are on Disney Plus, but if you do not have the time to enjoy all, just watch The Simpsons Movie for some good laugh. The movie focuses on a family that finds themselves fugitives of the law. It is one of the best comedies you will find on Disney Plus right now.
2. Guardians of the Galaxy Vol. 1 and Vol. 2: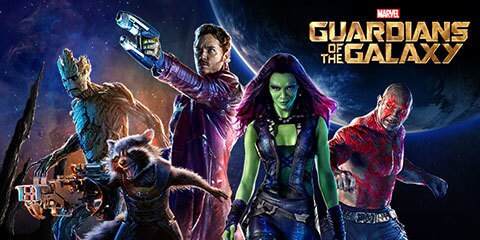 This film concentrates on Peter Quill and his misfit friends as they attempt to save the universe and steal a few things.
Must Read: How To Download Disney Plus Films And TV Shows To Watch
It is filled with lots of jokes and the soundtracks are just beautiful. It is the movie to watch if you are tired of being angry and just want to laugh your heart out.
3. Toy Story 1, 2, 3, and 4:
Toy Story films are filled with too much humor and they show us that toys are not as inanimate as they look. In the movies, the toys simply come to life when no one is watching and then go on some amazing adventures. You will surely be entertained watching this.
4. Finding Nemo and Finding Dory:
This movie has something funny for all ages, including hilarious animal behavior and a clownfish trying to return home.
Must Read: How To Bundle Disney Plus When You Already Have Hulu And
His dad, Marlin, is also searching desperately, but Nemo gets assisted by Dory, a fish with memory issues. As expected, the 2nd film is about her. It involves several amazing characters.
5. Monsters, Inc:
Still on the topic of best comedies on Disney plus. This movie shows us that monsters are real and they have a whole system to scare children. Things go south when a girl named Boo enters the monsters' world.
Must Read: 10 Best Disney Apps For Android
Sulley and Mike do everything possible to bring her back to our own world, but the monsters are even more scared of her than vice versa. The film is filled with lots of funny moments.
6. 10 Things I Hate About You:
Teenage romcoms were very popular in the old days and this one stood out. The movie focuses on the story of a teenage rebel, Patrick, who receives payment to date non-conformist Kat, just so her sister can also go on a date with Cameron, the guy who paid Patrick. The story eventually leads to the odd couple falling in love. Lots of laughter is guaranteed with this one.
7. The Emperor's New Groove:
Emperor Cuzco needs a fresh paradisaical groove and he needs it in a location where a peasant lives. He is an adamant bully, but all that changed when he is transformed into a llama and must collaborate with the said peasant to get back his throne. The film is very hilarious and filled with amazing moments that will thrill you.
More Information On Comedy:
In a modern sense, comedy (from the Greek: ???????, k?m?idía) is a genre of fiction that refers to any discourse or work generally intended to be humorous or amusing by inducing laughter, especially in theatre, television, film, stand-up comedy, books and novels or any other medium of entertainment.
The origins of the term are found in Ancient Greece. In the Athenian democracy, the public opinion of voters was influenced by the political satire performed by the comic poets at the theaters.
The theatrical genre of Greek comedy can be described as a dramatic performance that pits two groups or societies against each other in an amusing agon or conflict. Northrop Frye depicted these two opposing sides as a "Society of Youth" and a "Society of the Old."
A revised view characterizes the essential agon of comedy as a struggle between a relatively powerless youth and the societal conventions that pose obstacles to his hopes.
In this struggle, the youth is understood to be constrained by his lack of social authority and is left with little choice but to take recourse in ruses which engender very dramatic irony which provokes laughter.
Satire and political satire use comedy to portray persons or social institutions as ridiculous or corrupt, thus alienating their audience from the object of their humor. Parody subverts popular genres and forms, critiquing those forms without necessarily condemning them.
The phenomena connected with laughter and that which provokes it have been carefully investigated by psychologists. They agree the predominant characteristics are incongruity or contrast in the object and shock or emotional seizure on the part of the subject.
It has also been held that the feeling of superiority is an essential factor: thus Thomas Hobbes speaks of laughter as a "sudden glory".
Modern investigators have paid much attention to the origin both of laughter and of smiling, as well as the development of the "play instinct" and its emotional expression.
There you have it – a comprehensive list of 7 of the best comedies on Disney plus. If you have any personal favorites or other recommendations, feel free to drop them in the comment section below.