Disney Plus has been here for more than 2 months and it is home to several movies, TV series, and Disney's vault of classics. Just like Netflix, Hulu, YouTube, and Amazon Prime, you can download Disney's titles to view whenever you want, even when there is no dependable connection available to you. In this tutorial, you will learn how to download Disney plus films and TV shows to watch offline.
With Disney Plus, you can control the way it monetizes its huge catalog of titles, including 500 films and 7,500 TV episodes. The platform also aims to increate original programming, same as Amazon, HBO, Netflix and so on.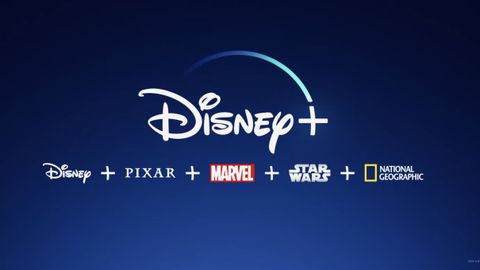 What makes Disney Plus stand out is that it makes its full catalog of movies and series available for download, not just specific titles and episodes.
How Can I Download Disney Plus Movies And Shows?
1. Get the Disney Plus application for iPhone or Android installed.
2. Launch the application and get yourself signed in or signed up for your Disney Plus account.
3. Choose the title you wish to watch offline. The application allows you to download over Wi-Fi by default, but users can go to settings and also download over data if they want.
4. Click "Download."
Must Read: 5 Best Streaming Shows On Hulu, Disney+, And ESPN+
Download times might be different, it all depends on your Wi-Fi or data network strength. As your title downloads, a ring going around the download icon would be visible. As soon as the ring has completely circled, a checkmark icon will replace the download, meaning you can begin to watch the film offline.
More Information On Disney Plus:
Disney+ (pronounced Disney Plus) is an American subscription video-on-demand streaming service owned and operated by the Direct-to-Consumer & International (DTCI) division of The Walt Disney Company.
The service primarily distributes films and television series produced by The Walt Disney Studios and Walt Disney Television, with the service advertising content from Disney's Marvel, National Geographic, Pixar, and Star Wars brands in particular.
Must Read: 10 Best Disney Apps For Android
Original films and television series are also distributed on Disney+, with ten films and seven series having been produced for the platform as of November 2019.
Serving adjacent to Disney's other streaming platforms – the general programming-oriented Hulu and the sports-oriented ESPN+ – Disney+ focuses on "family-oriented entertainment", and does not feature R-rated or TV-MA-rated programming.
Must Read: How To Cancel Disney Plus Subscription
Disney+ relies on technology developed by Disney Streaming Services, originally established as BAMTech in 2015, when it was spun off from MLB Advanced Media (MLBAM). Disney increased its ownership share of BAMTech to a controlling stake in 2017, and subsequently transferred ownership to DTCI as part of a corporate restructure in anticipation of Disney's acquisition of 21st Century Fox.
With BAMTech helping to launch ESPN+ in early 2018, and Disney's streaming distribution deal with Netflix ending in 2019, Disney took the opportunity to use technologies being developed for ESPN+ to establish a Disney-branded streaming service that would feature its content.
Production of films and television shows to feature exclusively on the platform began in late 2017; Marvel's original series for Netflix was canceled in favor of Marvel Cinematic Universe series for Disney+.
Disney+ debuted on November 12, 2019, in the United States, Canada and the Netherlands. The service was expanded to Australia, New Zealand, and Puerto Rico a week later, and will be expanded to select European countries in March 2020.
Further expansions are planned for Europe and Latin America in late 2020 through 2021, as Disney's existing international streaming distribution deals with competing services expire.
Upon launch, the service was met with the positive reception of its content library but was criticized for technical problems. Alterations made to movies and TV shows also attracted media attention. Within its first day of operation, Disney+ signed up 10 million subscribers.
There you have it – a comprehensive tutorial on how to watch Disney and TV shows to watch offline. If you have any questions as regards this tutorial, feel free to drop them in the comment section below.