2021 was a fantastic year for Apple, especially in earnings. Historically, Apple's revenue for the year 2021 was its highest ever. The driving force of such high income is the company's variety of releases throughout the year. We'll take a look at them in the article of Apple's top 10 releases:
1. Apple AirTag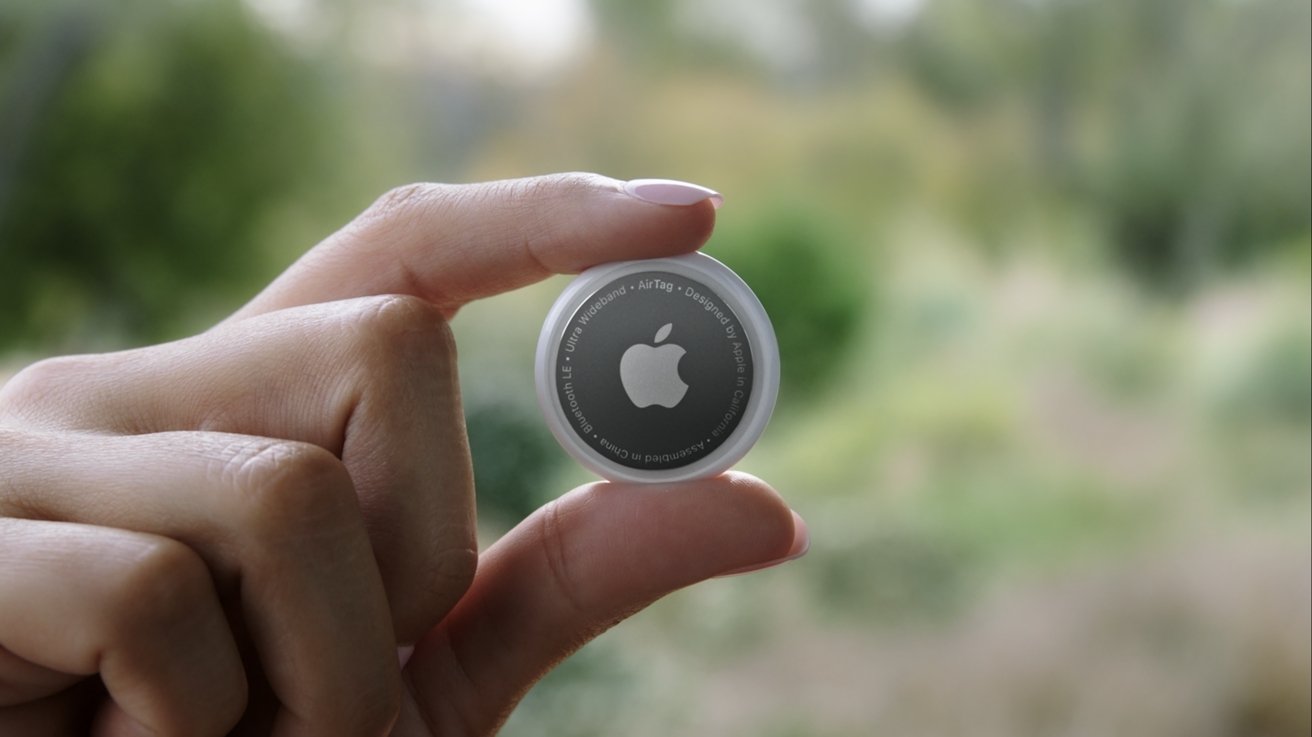 The Apple AirTag had been in discussion for years before it launched in 2021. It is designed to act as a Bluetooth tracker and uses the U1 chip to help track people's lost personal objects, e.g., keys, bags, apparel, etc.
Must Read: 5 Best Bluetooth Trackers
This Bluetooth tracker leverages Apple's crowd-sourced Find My network, which has millions of Apple products in its database. Apple AirTag was released in April 2021, and it works with any iPhone or iPad on OS 14.5.
2. Apple TV 4k
Apple TV 4k offers 4K High Frame Rate HDR, Dolby Vision, and Atmos. It can act as the control unit of all your home appliances. Apple TV 4k comes with a wireless communication standard called Thread, allowing the Apple TV to become a control unit for Thread devices. The TV comes with HomePod Mini, AirPlay, and App Tracking Transparency inbuilt.
Must Read: Roku Vs Apple TV: Picking the Best For You
The Apple TV 4k supports several streaming apps such as ABC, CNN Go, ESPN, Comedy Central, Hulu, and Fox Now. It uses the Siri Remote (2nd generation) with its all-new touch-enabled click pad and boosts a fast processor, the A12 chip, and an HDMI 2.1 port.
3. iPad Pro 2021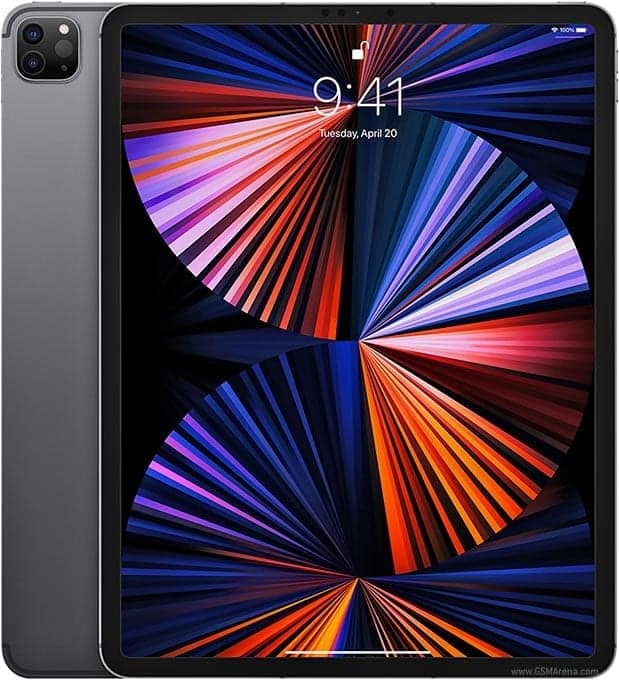 The 5th generation iPad Pro released May 21, 2021, received a major update from its processor, the 2020 iPad Pro. It moved from the A12z chip to the M1 processor, designed to have a 50% faster CPU and 40% faster GPU.
Also on board is a  thunderbolt port and 5G support. It weighs about 682g , has 120Hz refresh rate and a memory configuration of RAM, 8GB/16GB and storage, 128GB / 256GB / 512GB / 1TB / 2TB. The iPad Pro also features a 12MP and 10MP Rear camera and a 12MP front camera.
Must Read: 5 Best iPad Keyboards To Buy
What's more, the 12.9-inch model is further equipped with a Liquid Retina XDR display that delivers true-to-life detail with a 1,000,000:1 contrast ratio, features a breathtaking 1000 nits of fullscreen brightness, and 1600 nits of peak brightness. It also uses mini LEDs
4. iPhone 13 and iPhone 13 Pro
The iPhone 13 and its four other models were the most anticipated release of 2021. They all featured the A15 Bionic, a slightly faster processor, better camera, and new software touches like Cinematic mode. The iPhone 13 is equipped with 128GB of storage, while the iPhone 13 Pro got up to 1TB of storage. The Pro models also feature a ProMotion display.
Both the standard iPhone 13 and iPhone 13 Pro have the same screen size, 6.1-inch, but that doesn't mean they are the exact same smartphones. Onboard the former is a pair of rear cameras, while the latter features a triple camera setup.
5. iPad Mini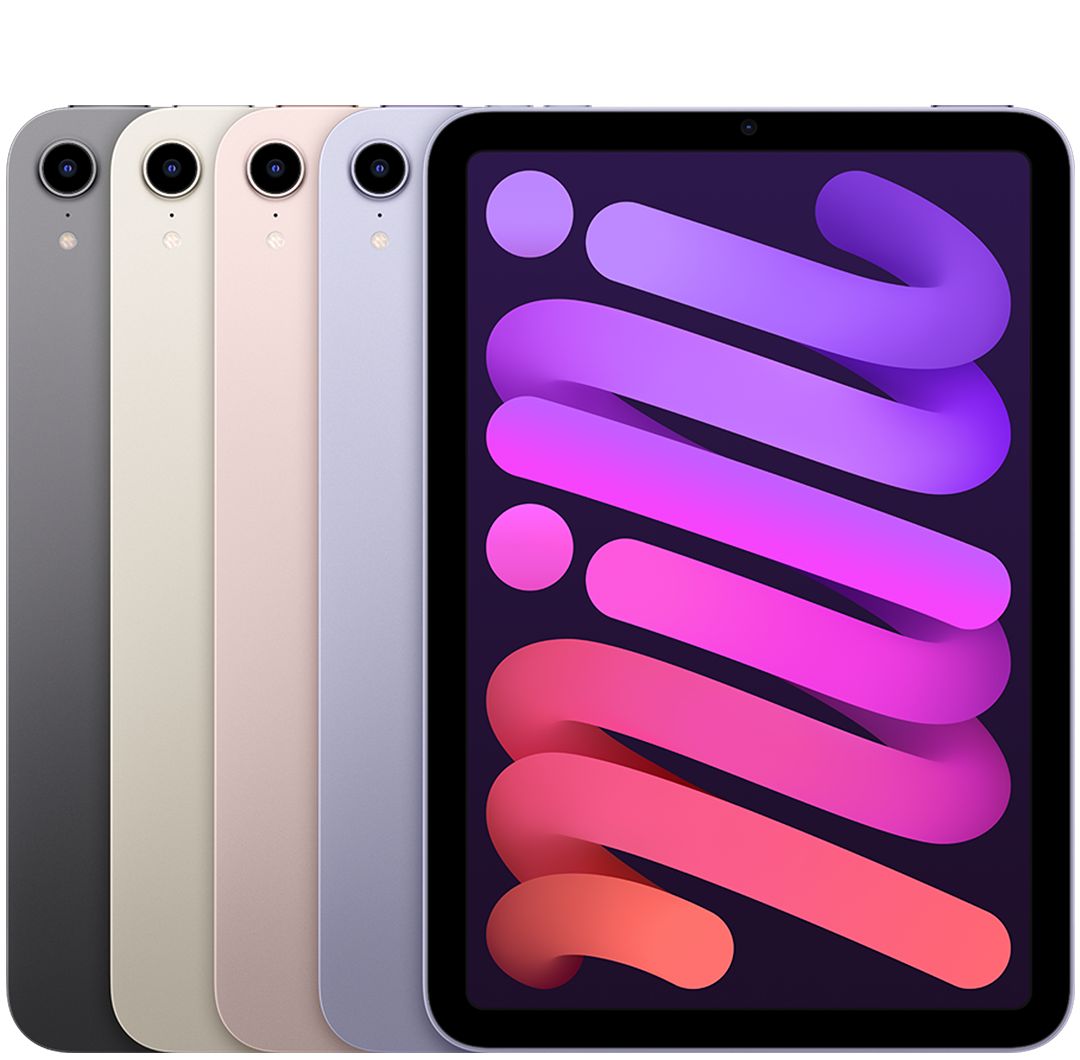 The iPad mini was redesigned with the A15 Bionic, 8.3-inch Liquid Retina display, Touch ID on the power button, and the 2nd-gen Apple Pencil support.
It offers vibrant colors and has 5G support. The screen is also more prominent now, up to 8.3-inches, and smaller even bezels surround it. The device has a storage option of 64GB and 256GB. The iPad Mini also features a single rear camera and the second-generation Apple Pencil.
6. Apple Watch Series 7
The Apple Watch Series 7 features an increased display size, built-in qwerty keyboard, and fast charging with Apple's 20W power brick adapter.
Must Read: How To Swim And Bath With Your Apple Watch
The built-in qwerty keyboard is handy and added with the larger screen, and navigation happens quickly. The Watch is powered by the WatchOS 8, which enables the device to run smoothly, and Apple Watch 7 focuses on fitness. This Watch allows owners to monitor their workout; it can detect running, swimming, and cycling with its enhanced cycling mode.
7. MacBook Pro 
The new MacBook Pro was the star product of 2021, and users were highly impressed with the speed, battery life, MagSafe charging, and the removal of the Touch Bar. The MacBook Pro comes in three models; a 16-inch model with an M1 Max processor with 32 GPU cores, 64GB of RAM, and 2TB of storage; and 16- and 14-inch models with M1 Pros with 16-core GPUs, 32GB of RAM, and 1TB of storage.
This MacBook Pro features Thunderbolt 4 ports, an HDMI port, a full-size SDXC slot, a MagSafe power connector, a 1080p webcam, the camera LED, the TrueTone light sensor, and the ambient light sensor at the top of the display. The device can reach up to 1,600 nits of brightness in the display.
8. 24-inch iMac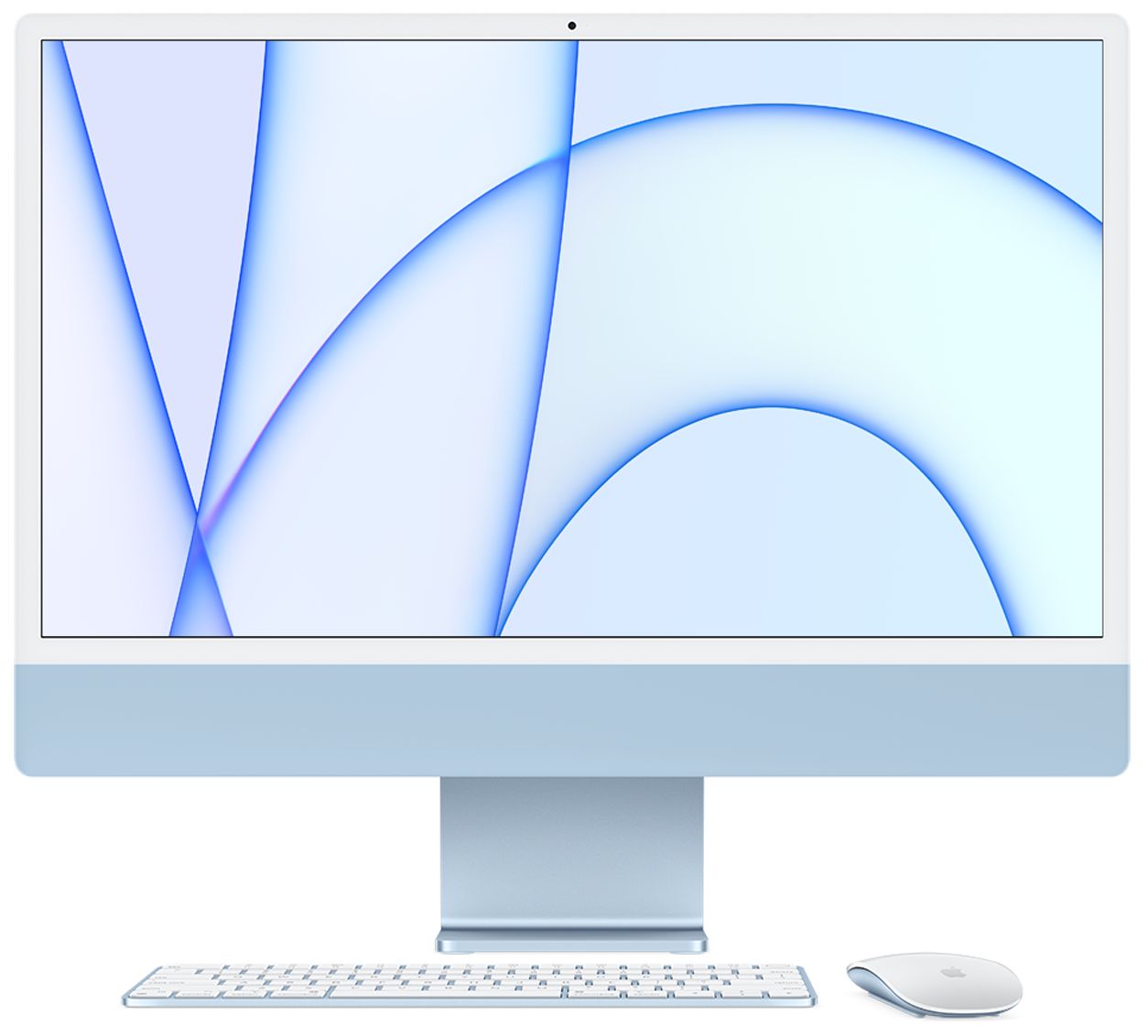 The 24-inch iMac features seven new colors, a new Magic Keyboard, Mouse, and Trackpad options; it has better performance due to the M1 chip and a 1080p FaceTime HD camera. It is also equipped with studio-quality mics and a six-speaker sound system.
9. AirPods 3
The AirPods 3 came with an updated and all-new design, Spatial Audio support, and more battery life. It also features a MagSafe Wireless Charging case and better sound.
Must Read: 4 Best Wireless Earbuds To Pair With Your iPhone
A refreshed design retains the general look of the original AirPods but introduces shorter stems and contoured housings, which feel more comfortable to wear than the previous model. These stems now feature touch-capacitive force sensors, which you can squeeze to control your music playback and accept and end phone calls.
10. Apple Cloth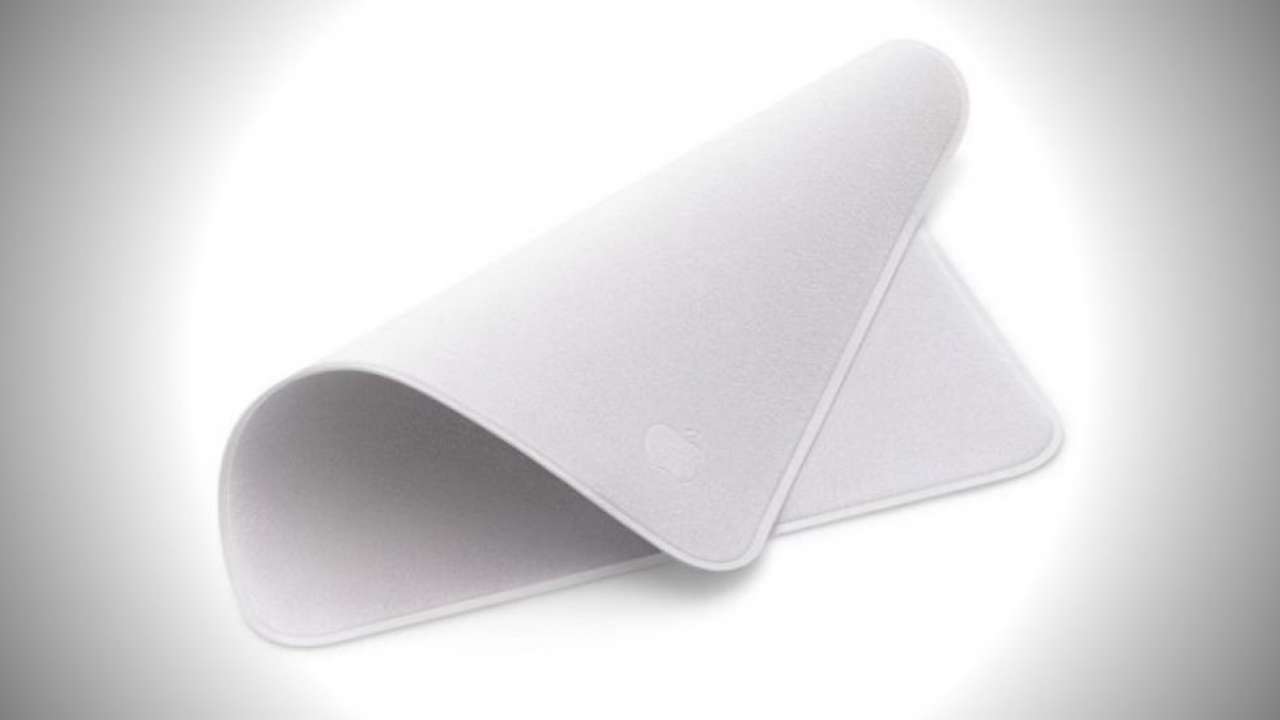 The Apple Cloth is a Polishing Cloth made with soft, non-abrasive material used for cleaning any Apple display, including nano-texture glass, safely and effectively.
Wrapping up:
There you have it – a comprehensive list of Apple's top 10 releases. Feel free to let us in on your favorites in the comment section below. we would love to hear from you. Also, do let us know if you know of any other Apple product that is worth mentioning.